Where Should Christians Stand on Marijuana Legalization, Medical Use? Pastor Clarifies Viral Remarks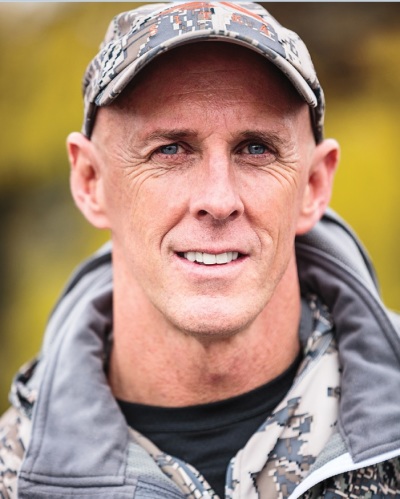 Colorado pastor Jim Burgen had no idea that the 90 seconds of a sermon where he addressed marijuana primarily in terms of medical usage were spreading across the internet.
"My son called me one night and said 'Dad you went viral,'" The lead pastor of Flatirons Community Church told The Christian Post. "What does that mean? I really don't understand all this. I just started tweeting because I was told I was supposed to and somebody helps me with that, because really I'm not really smart when it comes to this stuff."
Burgen, who pastors a church in Boulder, Colorado, which is widely perceived as one of the least-religious regions of the country, made his remarks as part of an annual series the church teaches on its values. Flatirons' final value, "Come and see," Burgen suggests, is inspired by Christ's own outreach to the disciples.
In the video, filmed from a sermon on June 1, Burgen reveals his disillusionment after realizing that he had allowed himself "to be imprisoned by people-made religious rules."
"All my Christian life I was told that drinking beer meant I wasn't a good Christian, I didn't love Jesus enough and didn't care about causing people to stumble," he said."...and that's not in the Bible. Jesus never said it and it's not true," says Burgen. However, he did say the Bible is clear on the sin of drunkeness and intoxication.
He also explains that he wants to clarify earlier remarks he made on marijuana in terms of medical usage.
"I've got a bunch of kids in the special needs ministry. The [cannabis] oil is saving their life...I can't make blanket statements, all times, all people. Drinking alcohol in moderation doesn't make you an addict. Doesn't make you a bad Christian. And being a Christian doesn't mean you have to be a bored, weird freaky person who doesn't have fun," says Burgen. "How about this? I'm done with religion, stupid rules, that somebody other than Jesus thought up for my own good. How about this? Come and see Jesus, he'll tell me how to live my life, he's enough, screw the rest."
Burgen, who is the author of the recently released No More Dragons  said that for the basis of this sermon, he drew Jesus' rhetorical remarks about God's goodness where he asks what father, if asked to give his son bread, would give him a stone, or a fish, a snake.
"The answer is, no good father would do that," said Burgen. "But a lot of churches in my experience, people show up looking for bread and they get hit with a bait and switch and they get hit with a stone of 'Here's what wrong with you and we need to fix you and you're a bad person.' I don't find Jesus doing that kind of stuff. I find Jesus welcoming people in with both truth and grace, not letting go of either."
Marijuana was legalized in the beginning of the year in Colorado and Burgen explained that he felt it was important to address the effect that he has seen it have on his church.
"I had several parents who were using the cannabis oil for their kids with autism and I had one who moved from the east coast back because of the legalization here. The oils actually slow down the tumor of their infant son," he said. "I came back and said we can't make blanket statements about everything. I'm not for recreational marijuana. I'm not for drunkenness and things like that. I'm also not for people coming up with lists of litmus tests for faith; they can't point to a Bible verse and say absolutely not all times."
Burgen acknowledged that as a youth pastor he gave up drinking and did not keep alcohol in his home because of the type of temptation the teens which he worked with might face. However, he now drinks beer and wine. He also does not condone recreational marijuana, but emphatically stated that in the conversations he has with people on these issues, he does not want to serve as someone else's "Holy Spirit."
In a recent conversation with a church attendee who asked him for advice on how his faith should inform his small business — a weed distribution center — Burgen directed the man to be honest about the negative effects that his product could incur, but to ultimately figure it out between himself and God.
"I'm not going to tell you what you have to do to be a good Christian, if you don't do this to be a bad Christian. That puts some onus on him to wrestle through that and the person, they don't have to come and ask me, but they do, so I point them back to Scripture, Ephesians says, 'Don't be drunk on wine. Be filled with the Holy Spirit,'" explained Burgen. "So you have to really, really wrestle through that and come to your own conclusion and I think he wanted me to tell him what to do and I wouldn't do that."
Flatirons is a church with its "doors open really, really wide," said Burgen, adding that a colleague recently had a conversation with a strip club owner who was thinking of attending with his female employees.
"I have people all over the map and they're looking for truth. If [Christians] just plunk down, 'Here's the five sins we care most about' and then we kind of wink our eyes at the others, man, that's not fair," said Burgen. "That's how a lot of us have been raised [to] pay attention to these big political sins and then ignore the ones that we deal with. So, we're trying to create a safe space for people to bump into Jesus, trust that he can teach people better than I can and then love and accept them on this journey."