WHO: 'Drastic Action' Needed in Worst Ever Ebola Outbreak; Nearly 500 Dead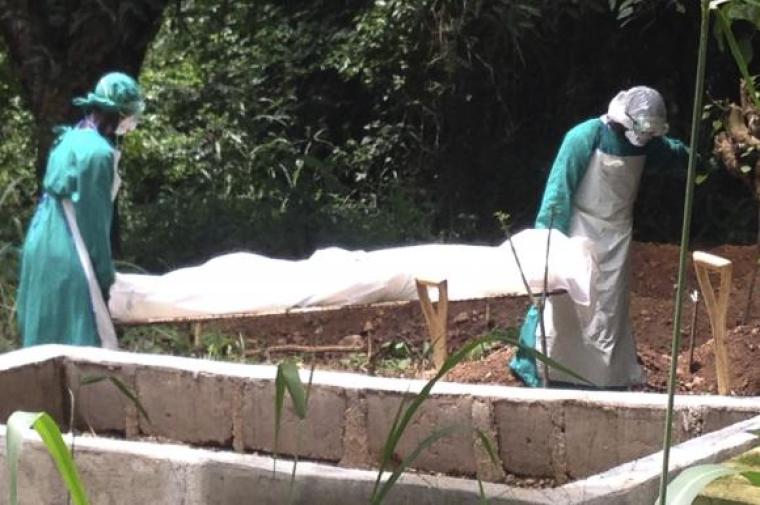 The World Health Organization has said that "drastic action" is needed to stop the spread of the deadliest and largest outbreak of the Ebola virus in history, which has killed at least 467 people across West Africa since March.
CNN reported on Wednesday that African ministers and health experts are meeting in Ghana to try and coordinate efforts to stop the spread of the virus, which can kill up to 90 percent of those infected.
"One, [this is] the first time in West Africa that we have such an outbreak," said Dr. Peter Piot, who first discovered the Ebola virus in the 1970s. "Secondly, it is the first time that three countries are involved. And thirdly it's the first time that we have outbreaks in capitals, in capital cities."
As of June 30 there have been reports of 759 cases and 467 deaths spreading throughout Guinea, Sierra Leone and Liberia, making it the deadliest and largest geography-wise outbreak of Ebola in history.
Bernice Dahn, Liberia's deputy health minister, told Reuters that the people are very afraid of the disease, which is spreading denial, fear and panic.
"People are afraid but do not believe that the disease exists and because of that people get sick and the community members hide them and bury them, against all the norms we have put in place," Dahn said.
Authorities are also urging relatives of Ebola victims to stop giving them traditional funerals, which often involve the manual washing of the body, as it may spread the infection.
The WHO says that symptoms of the Ebola virus include a sudden onset of fever, intense weakness, muscle pain, headache and sore throat, which is followed by vomiting, diarrhea, rash, impaired kidney and liver function, and in some cases, both internal and external bleeding.
Several humanitarian groups, including Franklin Graham's Samaritan's Purse, have sent medical teams to West Africa to help fight the virus.
Dr. Kent Brantley, working with the Christian relief group at a Liberia hospital, said in a video update on Tuesday: "First and foremost we need prayer, people praying for us is what sustains us. We also need financial support, which can be given through Samaritan's Purse, but another very concrete need we have is help. Any physicians, nurses, paramedics, non-medical personnel who feel called to help, we can use you."
Other groups, such as the Doctors Without Borders/ Médecins Sans Frontières, said that the epidemic has gone "out of control."
"With the appearance of new sites in Guinea, Sierra Leone and Liberia, there is a real risk of it spreading to other areas," said Dr. Bart Janssens, MSF director of operations.
Piot added that although there is no cure for Ebola, the virus should be easy to fight, at least in theory.
"You need really close contact to become infected. So just being on the bus with someone with Ebola, that's not a problem," he said, adding that keeping hygienic measures like washing with soap and water and avoiding contact with infected corpses are sufficient to stop the spread of the disease.
"This is an epidemic of dysfunctional health systems," he added. "Fear of the virus, and the lack of trust in government, in the health system, is as bad as the actual virus."