Why American Millennials Are Unsympathetic Toward Israel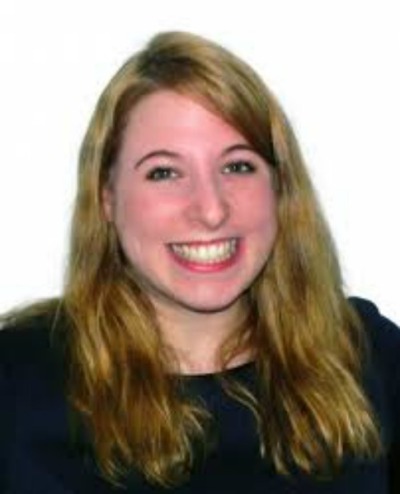 Pew Research Center recently found that Americans, overall, see Hamas as more to blame than Israel for the current violences. This is true across demographics—except for those between the ages of 18 and 29.
Only 21 percent of these Millennials believe that Hamas is more to blame, compared to 37 percent of Generation Xers, 47 percent of Baby Boomers, and 53 percent of Silent. Millennials were also more likely to see Israel as more responsible for the violence.
Twenty-nine percent of Millennials charge Israel with instigating the violence, compared to 20 percent, 14 percent, and 15 percent of Xers, Boomers, and Silent, respectively. And in another Gallup poll, 51 percent of Millennials reported that they believe that "Israel's actions in the current Middle East conflict" are "unjustified—" a far stronger take than any other generation above them.
The only explanation for these starkly divergent views is because of the world Millennials were raised in.
As Tony Judt wrote in Haaretz several years ago, "Today only a tiny minority of outsiders see Israelis as victims. The true victims, it is now widely accepted, are the Palestinians. Indeed, Palestinians have now displaced Jews as the emblematic persecuted minority: vulnerable, humiliated and stateless." Millennials did not grow up at a time where the causal relationship between Israel and the Holocaust still had living faces, they are far more likely than older generations to empathize with Palestinians.
For most, "Never Again" referred to history instead of modern life.
They were not alive during the Yom Kippur War. They have seen threats made against Israel—like Iran's claim to "Wipe Israel off the map—" but few with teeth. At the same time, Jewish-Americans especially, they have been bombarded with rallying cries to protect Israel from its attackers. And as Millennials have lived the entirety of their adult lives in a war against terror, they're hesitant to protect a country that is far from home and from a people who they see as victims.
They grew up at a time of emphasized tolerance. Tolerance and inclusivity was a cornerstone of their childhood, from Harry Potter books to increasingly diverse schools—perhaps why Millennials are more likely to advocate for gay marriage and embrace political correctness. They believe, strongly, in the value of compromise and are notoriously conflict-avoidant. From what Millennials have experienced in their lives, they have seen far more Palestinian deaths than Israeli deaths, regardless of who fired what rocket first. And when peace talks have been in the political arena, Palestinians lack the political power to effectively negotiate with Israelis. So to Millennials, it's no wonder Palestinians elected a terrorist organization to power; Palestinians, to them, are out of options.
Millennials, of course, are not ignorant to Israel's pleas—and not all of them are pro-Palestine. But as you look down the age ladder from Silent to Millennials, it's clear that sympathy for Israel is dissipating with time. It's clear that within three decades, Israel supporters in the United States will effectively age-out of the political arena.
Israel has consistently portrayed itself as a victim in campaigns to receive U.S. funding and support. That tactic won't work with American Millennials anymore. The state must be willing to compromise on all fronts—from settlements to a two-state solution—to be able to please the rising generational power that will hold America's purse strings.
And, most importantly, it's time for Israel to abandon its Holocaust narrative. Much like the Bolsheviks or U-Boats, the Holocaust is an important, but now impersonal, historical lesson. They can no longer rely on the misdeeds that others made 80 years ago to justify the misdeeds of their own today. American Millennials simply won't support it.
Rachel Burger is a Young Voices Advocate and the associate editor of Thoughts on Liberty. She writes frequently about social issues and foreign policy. She received her MA from University of Chicago's Committee on International Relations and her BA from Agnes Scott College.