Why Did the Mastermind Behind Al-Shabaab's Garissa Massacre Attack the Same Town Where He Was a Teacher?
The mastermind behind al-Shabaab's recent massacre of nearly 150 Christians at Garissa University College in Kenya is a former Islamic school teacher who used to teach in that very same town. But why would a former school teacher return to the town where he once taught just to lead in the brutal slaughtering of students?
After 148 innocent Christians were killed by members of the the al-Shabaab terrorist group who stormed the campus of Garissa University College in Kenya last Thursday, Kenyan authorities placed a $220,000 bounty on the person thought to be the mastermind behind the attack, Kenyan national Mohamed Mohamud, who's also known as Dulyadin Gamadhere.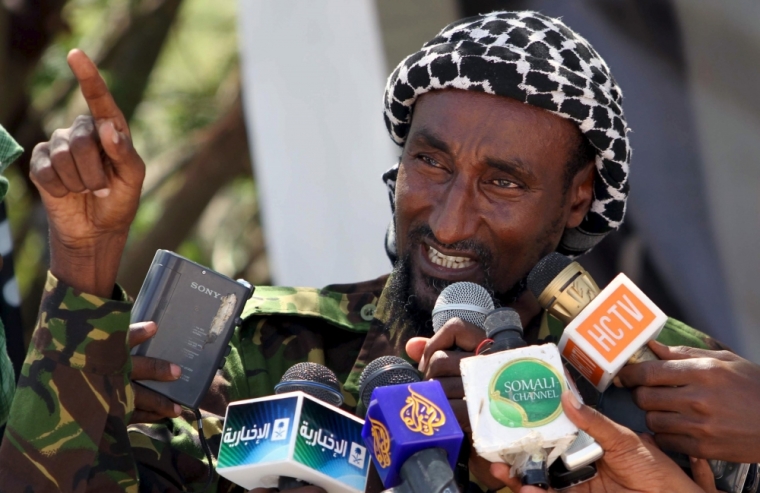 Mohamud once taught at a Madrassa Islamic school in Garissa under the name of Sheikh Mahamad but later became radicalized and joined Al-Shabaab, Somalia's al-Qaeda offshoot, when it formed in 2006, The Star newspaper in Nairobi reported.
The report added that Mohamud has become the militant group's military leader for the Juba province of Somalia, where he has set up training camps and has developed a network of Shabaab supporters and operatives in Kenya.
Daveed Gartenstein-Ross, senior fellow at the Foundation for Defense of Democracies, told The Christian Post that Mohamud is in charge of leading cross-border attacks into Kenya and also has a network of operatives in Kenya that extends into the Dadaab refugee complex.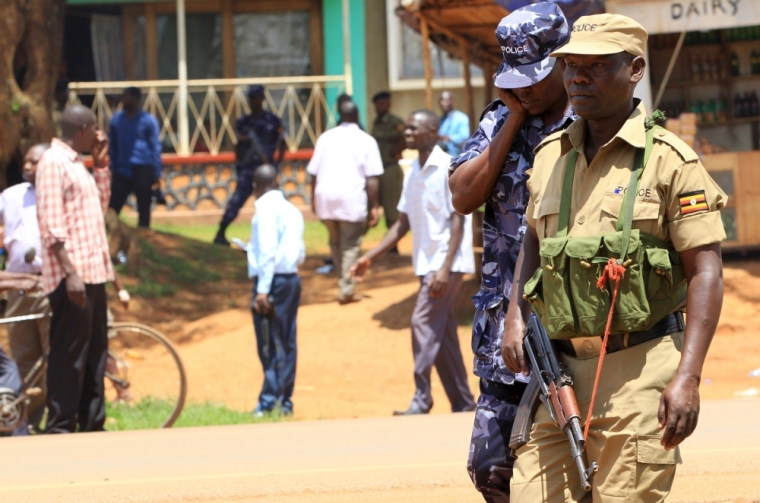 Nina Shea, the direct of the Hudson Institute's Center for Religious Freedom, told CP that Mahamud likely chose to attack in the town where he once taught because he knows that Garissa University College has a prominent Christian student population.
"Mohamud selected the university as a target precisely because he knew it to be one of the sites most densely populated with Christians in that part of the country and to be poorly defended," Shea wrote in an email. "The terrorists were targeting Christians because their ideology, as articulated by their leaders, does not tolerate them."
The fact that Mohamud is a former Islamic school teacher and is now an al-Shabaab commander indicates that the group's actions are clearly motivated by the radical Islamic call for jihad, which is something that the Obama administration failed to admit in its statements on the Garissa attack, Kyle Shideler, director of Center for Security Policy's information office, told CP.
"This obviously undermines the argument that al-Shabaab doesn't have a doctrinal understanding of Islam. If he is an Islamic teacher and that was his job, it puts a lie to that [notion] that jihadists engage in violence because they can't find work," Shideler argued. "The claim that these individuals are uneducated or that they don't understand their doctrine, is not true either. They are themselves Islamic scholars frequently or Islamic teachers, and they view their doctrine as authorizing them to do this and so they do."
This is not the first time that al-Shabaab has targeted Christians in Kenya for large-scale killings. Last November, al-Shabaab militants stormed onto a Kenyan bus and killed 29 people who could not recite the Islamic declaration of faith. In December, al-Shabaab also attacked a Kenyan quarry and killed 36 people who were not Muslims.
There are a number of reasons why al-Shabaab is attacking non-Muslims in Kenya, even though it's a Somali extremist group. Shideler said the Garissa attack and other al-Shabaab attacks in Kenya are attempts to discredit the Kenyan government in the eyes of its Muslim population, which represents about 10 percent of Kenyans. After al-Shabaab conducts its attacks and the Kenyan government responds, Shideler said al-Shabaab's propaganda arm tries to portray the government's actions against Shabaab as being oppressive to Muslims.
"So when the Kenyan state acts against them, al-Shabaab responds by claiming that the Kenyan state is oppressing Muslims and they are defending them," Shideler said.
Gartenstein-Ross also said the Garissa attack and the other large-scale al-Shabaab attacks on Kenyan non-Muslims in the last year are attempts to get Kenyan authorities to retaliate against Muslims in Kenya, thus causing the Muslim population to lose trust in the Kenyan government.
"The attacks are meant to serve as provocation. One clear purpose of the attacks is to get the Kenyan government to retaliate against the Muslim population, which they hope will drive the Muslim population into Shabaab's hands," he explained. "The third way that they seek to undermine the Kenyan government is by attacking the tourist industry and its economy."
Another reason for the al-Shabaab attacks in Kenya, Gartenstein-Ross said, is to retaliate for the Kenyan government's involvement in pushing the terrorist group out of its last urban Somali stronghold, the vital port city of Kismayo.
"One of the purposes of these attacks, in addition to discrediting the Kenyan government, is getting Kenya out of Somalia by imposing costs they hope is too high for Kenya to bear," Gartenstein-Ross asserted.