Why Does God Allow So Much Suffering?
All of us tend to wonder about suffering on a "macro level," as well as a "micro level." On the macro level, "Why does God allow so much suffering in the world?" And on the micro level, "Why did God allow such a painful situation to enter my life, or the life of my loved one?"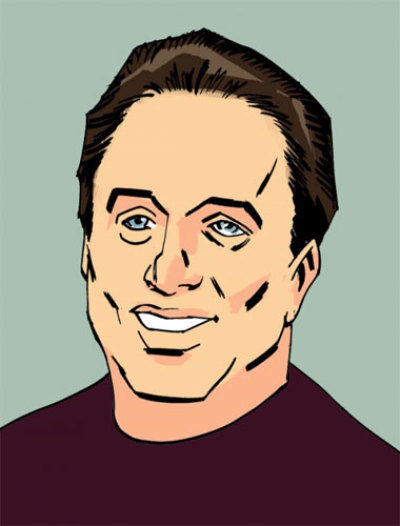 There are no easy answers here. But the Lord has given us some critical facts in Scripture concerning suffering.
In examining the origin of suffering, we must go back to where it all began in the Garden of Eden. You see, that's where man was given the freedom to exercise free will. And it was in the garden where man opened the floodgates of suffering to the world.
"The Lord God took the man and put him in the Garden of Eden to work it and take care of it. And the Lord God commanded the man, "You are free to eat from any tree in the garden; but you must not eat from the tree of the knowledge of good and evil, for when you eat of it you will surely die." (Genesis 2:15-17)
God didn't create man as a robot. Instead, He gave man free will. The Lord wanted to enjoy a relationship with those He created, and Adam and Eve were given the privilege of obeying God's command. How else could they demonstrate genuine love for God? And how else could the Lord derive pleasure from those who were created to walk with God and do His will?
As we know, Adam and Eve did exactly what God commanded them not to do. Just think of it. They had all those other trees from which to eat. But when tempted by Satan, they took the bait.
God told Adam, "Because you listened to your wife and ate from the tree about which I commanded you, 'You must not eat of it,' "Cursed is the ground because of you; through painful toil you will eat of it all the days of your life." (Genesis 3:17)
That's how the curse of suffering began. "Just as sin entered the world through one man, and death through sin, and in this way death came to all men, because all sinned." (Romans 5:12) Sin brought suffering, disease and death. And God has allowed it to "play out" over the centuries in accord with man's fateful decision in the Garden of Eden. With his free will, man opened pandora's box, and the world has never been the same. Things in the garden were perfect, at least for awhile. But then man rejected God's plan by making that dreadful decision.
On a micro level, we often struggle to see any redeeming value in our suffering, or the suffering of our loved ones. But if we call upon the One who suffered on the cross for our sins, we find relief in the midst of our confusion and pain. And we begin to go deeper in our relationship with God. Even though our intellectual understanding of suffering remains fuzzy, we nevertheless start to spend less time on the "why," and more time with the "who."
By turning to God when we suffer, we encounter a sympathetic ear. "For we do not have a high priest who is unable to sympathize with our weaknesses, but we have one who has been tempted in every way, just as we are - yet was without sin. Let us then approach the throne of grace with confidence, so that we may receive mercy and find grace to help us in our time of need." (Hebrews 4:15,16)
One reason God allows His children to suffer is because it prepares us to help others who suffer. "God comforts us in all our troubles, so that we can comfort those in any trouble with the comfort we ourselves have received from God." (2 Cor. 1:4)
It is important to remember that our "window of suffering" is a small window in the big scheme of things. God didn't create suffering in the garden, and likewise, there will be no suffering in heaven. Your life on earth involves the only window of suffering you will ever experience if you are a child of God. "Therefore we do not lose heart. Though outwardly we are wasting away, yet inwardly we are being renewed day by day. For our light and momentary troubles are achieving for us an eternal glory that far outweighs them all. So we fix our eyes not on what is seen, but on what is unseen. For what is seen is temporary, but what is unseen is eternal." (2 Cor. 4:16-18)
Human nature is such that when we go through trials, we tend to get bitter or better. It's easy to become bitter, but God can make us better as we wait upon the Lord to bring us through our time of suffering.
A common misconception is that when I suffer, God must be punishing me. Thankfully, we have plenty of examples in the Bible where the suffering of God's people is not punishment for wrongdoing. Job is a prime example. Consider everything Job went through, even though he was "blameless and upright; he feared God and shunned evil." (Job 1:1) Some of God's most faithful saints have experienced periods of immense suffering.
So go back to the garden. Think about what God wanted when He chose to give man free will. God didn't program man to automatically obey his Creator. How would that have given the Lord any joy?
Likewise, parents wouldn't receive any joy if their children were robots. Automated machines cannot bring the satisfaction and fulfillment which family relationships provide. After all, we were created in the image of God. And it was the Lord who first longed for a close relationship with His children.
When addressing the issue of suffering, we must trace the pathology of this disease in the heart of man. God did not create Adam and Eve with the spiritual disease of sin already inside them. It was man who chose to lower his defenses as he inflicted himself with this disease. Man lusted for that which God had forbidden. But Adam and Eve did not foresee what their decision would bring to them and their family, as well as all of their descendants.
Each one of us today is now bound to encounter some degree of suffering. But you can choose whether to limit the suffering to this narrow window of time, or to have it extend far beyond your life on earth. Those are the options before us, given man's choice in the garden and God's choice at the cross.
And you get to choose whether or not you want to receive the benefits of Christ's agony and death on your behalf. This is your time. This is your window. And eternal joy in paradise is still within your reach. With the hand of faith, you can receive God's "indescribable gift" (2 Cor. 9:15) as you bring your sin to Jesus and receive His gracious pardon and acceptance.
Even in the midst of suffering, believers in Jesus can joyfully proclaim, "You have made known to me the path of life; you will fill me with joy in your presence, with eternal pleasures at your right hand." (Psalm 16:11) That my friend is the big picture.
You see, there remains an even larger question than the dilemma of human suffering. And here it is: "How did God love us so much that He sent His only Son to suffer and die on the cross for our sins?" Once your heart is filled and thrilled with God's love, the "who" of salvation will begin to overshadow the "why" of suffering. "And the peace of God, which transcends all understanding, will guard your heart and your mind in Christ Jesus." (Philippians 4:7)
Suffering happens on macro and micro levels. Jesus died for everyone on the macro level. And on the micro level, He died specifically for you. This is very personal for Jesus. And unless a relationship with Christ becomes personal for you, the perplexing issue of suffering will tend to make you assume things about God which are untrue and unfair.
Dan Delzell is the pastor of Wellspring Lutheran Church in Papillion, Neb. He is a regular contributor to The Christian Post.