Why the Golden State Warriors Would Be Wise to Focus on Retaining Their Core Rather Than Chasing Anthony Davis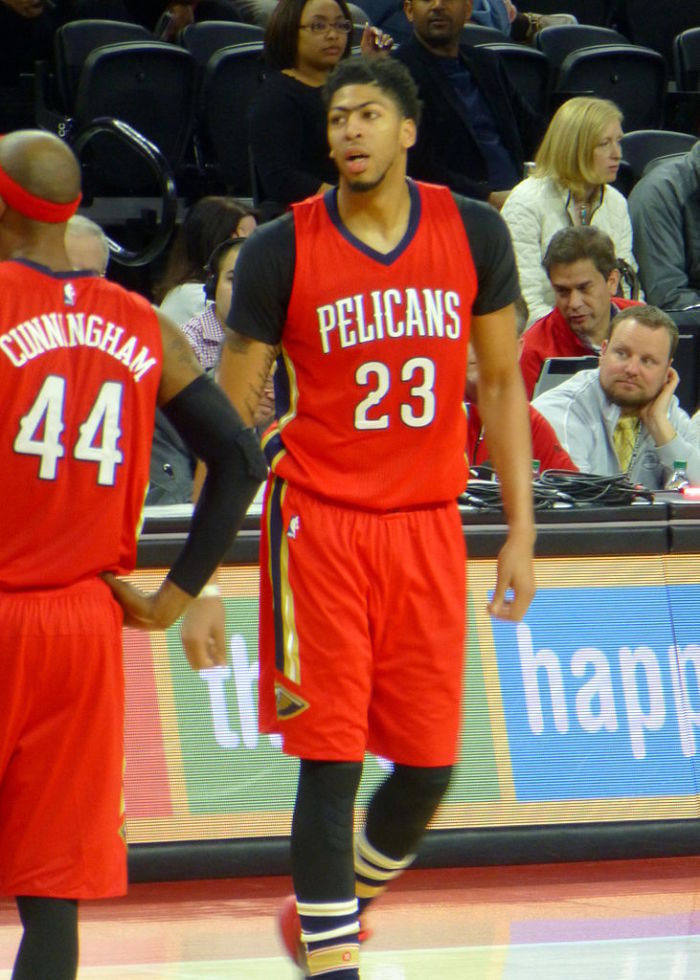 The Golden State Warriors are now back-to-back NBA champions, and were it not for a superhuman performance from LeBron James and a magical shot from Kyrie Irving, this year's win may have even been their fourth in a row.
As it stands, the Warriors will have to settle for being the champions in three of the last four seasons, which is something they are likely quite pleased with.
Still, even such dominant champions are not immune from developing wandering eyes and contemplating how much better they could be if they added a new All-Star.
Per a recent report from The Athletic's Tim Kawakami, the Warriors' ownership group is still interested in potentially acquiring current New Orleans Pelicans superstar Anthony Davis.
The idea of this already historically great Warriors team adding a player as gifted as Davis has to be downright terrifying for the other teams in the league.
The Warriors could simply become unbeatable if they add Davis, and they may not even have to break a sweat on their way to winning multiple titles.
However, before fans of the other 29 NBA teams freak out, they should know that Kawakami's report suggests that the Warriors' ownership group is still going to prioritize retaining their current core over a potential Davis pursuit.
Even the Warriors themselves may be better off not pursuing Davis.
Per Hoops Hype, Klay Thompson is signed through next season, while fellow All-Star Draymond Green is under contract until the end of the 2019–20 campaign. Key role players Andre Iguodala and Shaun Livingston are similarly signed to deals that run until 2019–20.
Meanwhile, superstar point guard Steph Curry is under contract for another four seasons.
Finals MVP Kevin Durant is the only key member of the team who will need a new contract this summer, and even he has stated that he is going to re-sign with the Warriors.
What this means is that the Warriors can easily keep their core intact if they want to.
The allure of Davis is understandable because he has the potential to be the best basketball player in the world in a few years, but even then, the Warriors could still be the clear-cut best team on the planet if they just keep their core together.
Another reason the Warriors may be better off just sticking with the group they already have is that these players are already familiar with one another, and they seem to get along very well. Davis is by no means a difficult teammate to deal with by all accounts, but he would still be another new personality and who knows how all of them will interact with one another.
The Warriors' ownership group has already pulled off an incredible feat by simply assembling this team, and for the foreseeable future, the number one challenge they must focus on is keeping this core together for as long as possible.
Davis is not a necessary acquisition for the Warriors as they are already more than capable of dominating this league even without him.