Why Trump and Congress Should Maintain Foreign Aid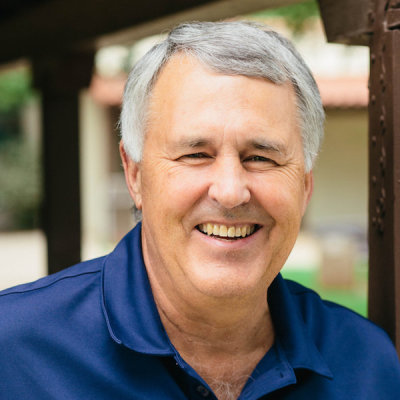 Amidst the partisan debates on Capitol Hill, a small but important part of the federal budget always receives bipartisan cooperation because it's about American jobs, American economic growth, and keeping America safe ... and because it's about our faith.
At less than one percent of the federal budget, our government's funding, leadership and influence help U.S. foreign assistance demonstrate the best of our American values and Christian compassion. It also helps make us safer and healthier here in the U.S. by containing disease outside our borders, and promoting U.S. economic interests abroad.
But U.S. foreign assistance is making rare headlines because potentially deep budget cuts are looming. Thankfully, conservative senators have been speaking up.
I was moved to hear Sen. Marco Rubio (R-FL) recently speak from his place of faith on the floor of the Senate: "I believe in the depths of my heart that our creator has honored America's willingness to step forward and help those around the world, and I believe he will continue to do so as long as we use our blessings, not just for our good but for the good of mankind."
Food for the Hungry sees global health, economic development and global security through faith in action. Our work in northern Kenya is one such example, where good will is being built in a region where the terrorist group, Al-Shabaab, is competing for hearts and minds.
In this barren region, people live and die by livestock. With few roads, schools or hospitals, food insecurity and hunger-related deaths are widespread. Food for the Hungry partnered here with the U.S. Agency for International Development (USAID), its British equivalent, the Department for International Development (DfID), local banks and mission churches.
Our USAID project set out to improve livestock markets to help increase buying and selling, employment opportunities and livestock value. Another USAID-funded project contributed to managing grasslands and improving veterinary care and training, which further increased livestock prices and long-term market stability.
With DfID we targeted women who, left out of the livestock trade, were often buried in debt in order to care for their children. The delicate challenge, of course, was to adapt a male-dominated economy to generate opportunities for women, while respecting the region's way of life and culture. We worked with women on business development and financial literacy, training 377 women over two years. The number of female livestock traders jumped from none to 157 in our area. In just two years, the market is generating $2 million in trades and women are fully engaged traders. The poverty level among beneficiaries has fallen dramatically, from 45.5 percent to 21.8 percent.
Back on the Senate floor, Senator Rubio reminded Congress that we spend 60 percent less on foreign aid as a percentage of our gross domestic product today than under President Reagan.
Senate Majority Leader McConnell (R-KY): "I, for one –– just speaking for myself — think the diplomatic portion of the federal budget is very important and you get results a lot cheaper, frequently, than you do on the defense side. Speaking for myself, I'm not in favor of reducing what we call the 150 Account."
Senator Rubio also addressed national security: "I promise you it's going to be a lot harder to recruit someone to anti-American and anti-American terrorism if the United States of America was the reason why they are even alive today."
Lindsey Graham (R-SC), concurred: "Foreign assistance is an insurance policy. Investing over there, even though we have needs here, makes us safer."
Bipartisan support continued as Republicans were joined by Democrats like Sen. Ben Cardin (D-MD), ranking Democrat on the Senate Foreign Relations Committee: "The State Department and USAID are critical national security agencies that keep the American people and our allies around the world safe and secure. So it sounds like the president is proposing cutting our national security budget in ways that would have serious and detrimental effects on our national security posture."
Sen. Rubio also spoke about jobs: "One out of five American jobs are tied to international trade. One in three manufacturing jobs in America are tied to exports. You can't export unless there's people on the other end of the deal to buy it from you ... and it begins in many places around the world by ensuring that they are alive, and then to ensure that they have the education they need to develop an economy so their people can become consumers and trade partners with us."
This is a mission for the 21st Century. America must remain committed to helping all God's children thrive near and far, serving not just the nearest but also the neediest with a hand up that can re-set one's life. U.S. foreign assistance is a consistent reminder that bipartisan cooperation, in partnership with faith-based organizations, is not just possible, it's working. We're increasing markets and our national security, by increasing human security, and advancing the best of our humanitarian values.
For more information, download the free eBook, The Remarkable Truth About Ending Extreme Poverty to begin to understand the root causes of poverty, solutions that create independence, and how your church can have a deeper impact.
Gary Edmonds is President and CEO of Food for the Hungry, a relief and development organization of Christian motivation that works in Asia, Africa and Latin America.