Windows 10 Update: PC, IoT Devices, and Mobile All Run the Same Build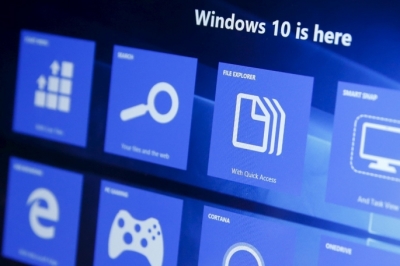 In what could be considered as a "One Windows" milestone, Microsoft has released Windows 10 updates to its PCs, mobile, and IoT devices and all of these platforms are now running the same build, 10586.63.
In a post published on Monday, Jan. 11, Microsoft announced the rollout of Windows 10 IoT core update.
"We're pleased to announce that a new update for Windows 10 IoT Core has just been released, and it's on its way to your devices!" the post reads.
The Windows 10 IoT Core update brings with it a couple of enhancements. It will provide stability improvements to the Windows 10 IoT Core secure shell, as well as enhancements to the Windows Device Portal.
A Redditor who claims to be a Microsoft employee has also listed specific updates that the new build is supposed to bring with it. According to the Redditor, the build comes with "general reliability, battery and perf improvements." In addition, the build is also supposed to feature enhancements for typing on Polish keyboard in Outlook Mail, turn-by-turn directions over Bluetooth in a car, battery usage with Iris Recognition, and MS Band use with Cortana.
Owners of Windows 10 IoT Core devices don't need to do anything as these devices will update automatically. When the update comes, Microsoft advises users that their IoT devices will reboot and an image of two gears will be displayed on screen once the device has started updating. When the update has been installed successfully, users should see that their OS version is now 10586.63.
The update comes at the heels of the latest minor update that Microsoft rolled out for participants in its Windows 10 Mobile Insiders program on Jan. 8. Build 10586.63 is an update to the Windows 10 November update and is the first update to release this year.
10586.63 is considered to be part or equivalent of Patch Tuesday for desktop users. Speaking of which, Microsoft has announced the recent Patch Tuesday that contained nine bulletins, three of which were marked "critical."