'Winds of Winter' Release Date: George R.R. Martin Working Hard to Finish Novel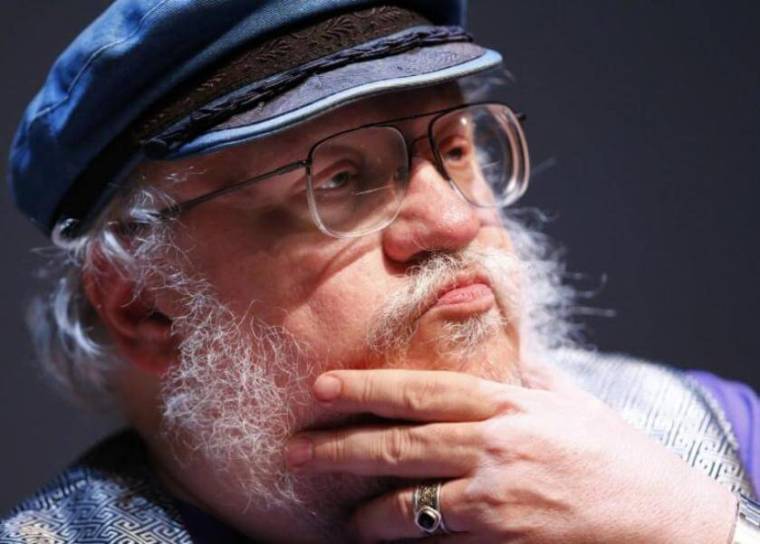 George R.R. Martin will be working on "The Winds of Winter" without distractions.
After finding out earlier this year that "The Winds of Winter," the sixth installment in George R.R. Martin's best-selling "A Song of Ice and Fire" (ASOIAF) series of novels, would not be published prior to the sixth season premiere of HBO's "Game of Thrones," fans of both "Thrones" and ASOIAF were understandably dismayed. But a recent comment from the author himself has given them a glimmer of hope.
On Feb. 16, in response to a comment in one of Martin's recent posts on his official online journal, Not a Blog, the author revealed that he will be working solely on "Winds of Winter" until it is finished. Until then, he has put aside other projects.
Answering a fan's question on whether or not he will be writing an episode for "Game of Thrones" season 7, Martin wrote: "I am not writing anything until I deliver 'Winds of Winter. Teleplays, screenplays, short stories, introductions, forewords, nothing. And I've dropped all my editing projects but 'Wild Cards.'"
Apart from working on his "A Song of Ice and Fire" novels, Martin has also been working on many different projects in the past several years. He has put out fantasy anthologies, quote collections, novellas such as "The Princess and the Queen" and "The Rogue Prince," the "World of Ice & Fire" reference book, and even a young adult illustrated novel, "The Ice Dragon." The author has also been kept busy by convention visits and other commitments involving travel — all contributing to the delay in the "Winds of Winter" publication.
With Martin clearing his schedule, can fans now expect a 2016 release date for "Winds of Winter"? It remains to be seen.
Meanwhile, fantasy/sci-fi author Neil Gaiman has denied rumors that he is helping Martin finish the latest instalment in his ASOIAF saga. The rumor arose from a humorous blogpost published by the Santa Fe New Mexican that was subsequently picked up by various news outlets. On Thursday, Feb. 18, Gaiman shut down the rumor, tweeting, "There are no jokes on the Internet."