Word of Faith Fellowship Allegedly Coerced Members to Keep Tithing Through Unemployment Scam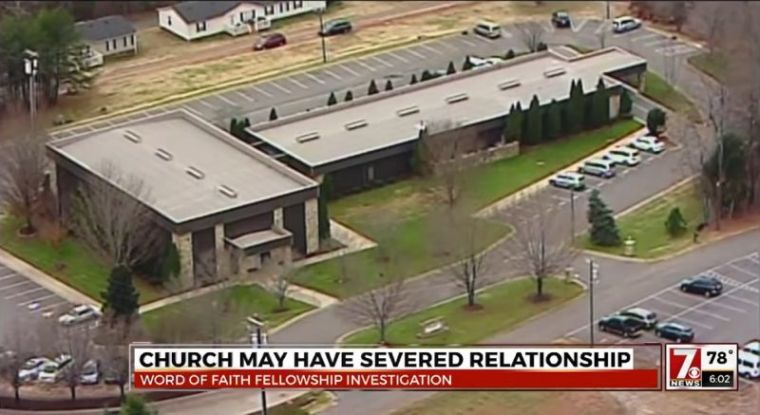 Former members of Word of Faith Fellowship Church in North Carolina are accusing church leaders of coercing congregants to keep paying their tithes with false unemployment claims.
According to The Associated Press, which has carried out a number of investigations into the controversial church, 11 former members claimed that Word of Faith Fellowship leaders, who were company owners, would even file the unemployment claims on the employees' behalf.
"They estimated that the fraudulent claims would have drawn payments totaling in the hundreds of thousands of dollars between 2008 and 2013," AP reported.
"State officials say such claims would be illegal, and the former congregants said they had been interviewed by state and federal investigators."
The Christian Post was told on the phone by a Word of Faith Fellowship representative on Wednesday that the church's lawyer was looking into commenting on the latest accusations, but no statement was received by press time.
In July, officials in Brazil and the U.S. said that they are investigating claims that Word of Faith Fellowship leaders enticed young members of the Brazilian branch of their church to come to America on tourist and student visas, only to be forced into illegal work with little or no pay, "like slaves."
Jill Rose, the U.S. attorney in Charlotte, told AP at the time that her office also has an "active, ongoing investigation into allegations against Word of Faith Fellowship."
Word of Faith Fellowship released a statement at the time from pastors Jane and Sam Whaley, co-founders of the church, stating that they are "appalled" by AP's "allegations."
"It is ludicrous that people now claim they were in an abusive environment at our church but admit that they traveled from Brazil to the United States many different times, returning repeatedly to their place of alleged enslavement," they wrote.
"Clearly, there is a group of people determined to stop at nothing in their campaign to destroy our ministry. We are confident that the truth will ultimately prevail and we remain hopeful that the public will see through these fabrications and see them for what they are."
AP said in yet another investigation back in February that more than three dozen former Word of Faith Fellowship members claimed to have been "regularly punched and choked in an effort to beat out devils."
Former members have also said that for two decades they were ordered by church leadership to lie to authorities about the alleged abuse.
"Victims of the violence included preteens and toddlers and even crying babies, who were vigorously shaken, screamed at and sometimes smacked to banish demons," they stated.
Katherine Fetachu, 27, who spent nearly 17 years in the church, said: "I saw so many people beaten over the years. Little kids punched in the face, called Satanists."
Whaley has strongly denied that she or other church leaders have carried out such beatings, however. A press release from the church in February called the claims in the AP report "false allegations."
The church questioned why those alleging abuse have not spoken out for several years until now, and in some cases even continued bringing their children for daily care at the Fellowship.
It urged the public to "see through these fabrications and see them for what they are."