World Vision Board Member Resigns Following Charity's Reversal on Same-Sex Marriage for US Employees
A World Vision board member has resigned from her position following the humanitarian organization's reversal on a policy that would have allowed people who are in legal same-sex marriages to be employed.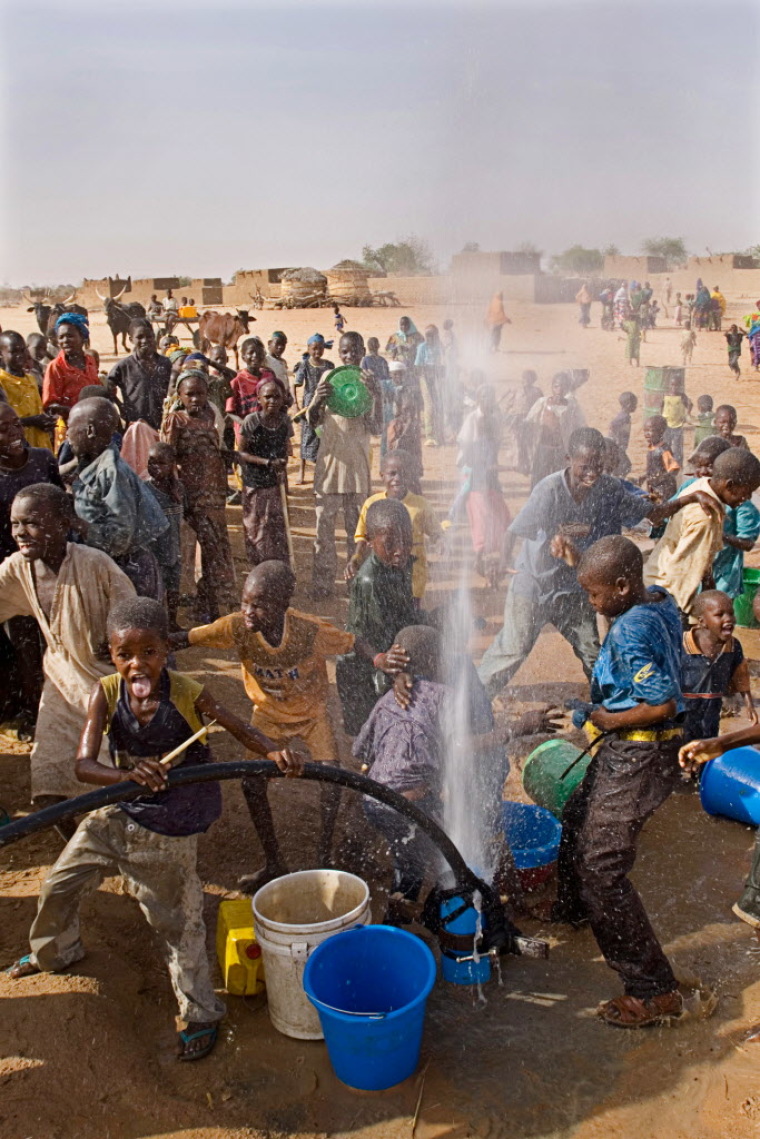 Jacquelline Fuller, director of corporate giving for Google Inc. said in a statement that she remained supportive of the organization's decision, but would not stay on their board due to its HR policy.
"I am a huge fan of the work World Vision does around the world to help the poorest of the poor, however, I resigned as a board member as on Friday as I disagreed with the decision to exclude gay employees who marry," she wrote.
Fuller, who has worked at Google.org for the past seven years, had served on World Vision's board since 2012. She also served on the Christian anti-sex trafficking organization, International Justice Mission, from 2006-2012.
 Richard Stearns, who became the president of World Vision in 1998, thanked Fuller for her service in a statement.
"The board has benefited from her perspective and her passion to serve the poor. We wish her well as she continues to address global issues of poverty and justice," Stearns said.
Many Evangelicals criticized World Vision following its decision late last month to allow gay Christian employees to marry somone of the same sex and contnue to work for the organization. (Unmarried LGBT and heterosexual staff are expected to remain celibate.)
Outside of public statements from evangelist Franklin Graham, Russell Moore, president of the Ethics and Religious Liberty Commission of the Southern Baptist Convention, and George Wood, general superintendent of the Assemblies of God – all of whom denounced the policy change – Stearns said World Vision was also contacted by the Evangelical Council for Financial Accountability and the National Religious Broadcasters association.
"I can say from a personal standpoint, the last couple of days have been painful. We especially feel pain and a broken heart for the confusion that we caused for many of our faithful friends and partners around the country who saw the policy change as a reversal of World Vision U.S.'s strong commitment to biblical authority, which was not intended to be," Stearns commented in a conference call explaining the organization's reversal on its previous decision.
Although Stearns had characterized the original decision as one made in the spirit of unity, World Vision soon realized they were creating a division among Christians and decided that they could not "defer to a small minority of denominations and churches" that affirm same-sex marriage.
"We have created a division that we did not want to create," he explained. "But in the end, the board concluded that we must really stand on our traditional beliefs – the authority of Scripture and our view of traditional marriage – and we cannot have a conduct policy that is not in alignment with those core truths, the foundational truths that we stand on."
Many Evangelical leaders praised World Vision's return to form.
"World Vision has done the right thing. Now, let's all work for a holistic Gospel presence, addressing both temporal and eternal needs," tweeted Moore.
Wood, who had previously called on Christians to cancel their World Vision child sponsorships, asked them to resume their financial support and released a statement via email expressing "appreciation for the prompt decision."
"I especially encourage Pentecostals and Evangelicals who hastily canceled their sponsorship of children in World Vision programs to immediately reinstate that support in order to ensure continuity of care for the poor children whom Christ loves," he wrote.
On Thursday, Stearns revealed that the organization had lost 10,000 child sponsors because of its decision, and despite reversing its policy over a week ago, had not yet received the majority of them back.
Washington state, the home of World Vision's headquarters, legalized gay marriage in 2012.
A full list of World Vision's international board can be seen here.