Worship Leader Credits Faithfulness for Big Win on 'The Voice'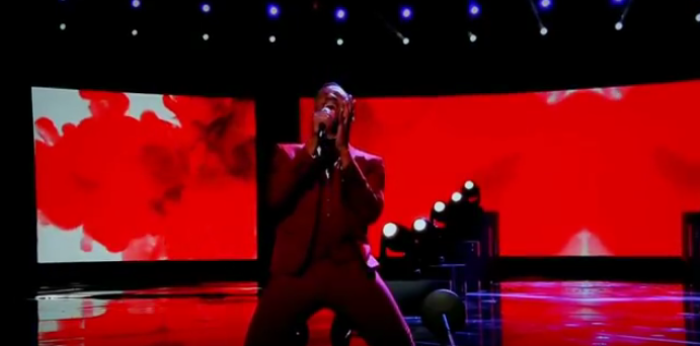 Chris Blue says he's witnessing the rewards of his faithfulness after winning season 12 of the nationally televised singing competition "The Voice" Tuesday night.
"Omg I CAN'T BELIEVE THIS IS REAL! Faithfulness rewards," Blue, 26, wrote on Instagram after he was announced as the winner. "Life has had its struggles and the obstacles have had their days of victory, but we NEVER quit! To every person that believed, prayed and loved from the beginning — my fiancée, parents, siblings and ALL OF YOU! We are champions!"
Blue's win didn't come easy with steep competition from his three final competitors who rounded out the top four: Lauren Duski, Jesse Larson and Aliyah Moulden. The action-packed season finale that featured performances by Miley Cyrus, Chris Stapleton, Zedd and Alessia Cara resulted in host Carson Daly calling Blue's name as the winner of $100,000 and a recording contract with Universal Music Group.
Daly told viewers that Blue, who was mentored on the show by singer-songwriter Alicia Keys, was the very last contestant to be picked to join the competition which he almost never auditioned for.
"The very last artist selected in the blind audition process goes on to win it all," Daly said on Tuesday night's live show.
The Knoxville, Tennessee, native leads worship at Cokesbury United Methodist Church whose members supported him with their votes and viewing parties. Before he was announced the winner of the season 12 competition, he received some public support from music mogul Kirk Franklin who wrote the song "Take Me to The King" which Blue performed on the show.
"Family show some love for my sis @aliciakeys @chrisblive is dopeness! He's in the #VoiceFinale let's take #TeamAlicia all the way," Franklin wrote on Instagram. "Vote now at NBC.Com/VoiceVote and you can purchase him singing TAKE ME TO THE KING on iTunes! Let's Go!"
Blue says he plans to use the money to give his fiancée, Stephanie, a nice wedding.
"My fiancée, she called me in tears about a month ago because we just did not have the money," he told USA Today. " We had to take a lot of things away from our already-stripped-down wedding. We didn't even have wedding (invitations). Couldn't afford it. The church wasn't even going to be decorated. Couldn't afford it."
According to Blue, God led him to "The Voice" after Stephanie's health deteriorated last year.
"When everything happened with my fiancee and her story, I realized that life was just too short. And after God was kind of pushing me to go forth, and I was declining and saying 'No. This can't be ...' I asked that He would just confirm, and He did," he told the Knoxville News Sentinel in a previous interview. "When He did, I would say that really did help push me and helped me overcome the fear and just do it."