WWF Report Claims Half of All Wildlife Has Disappeared in Past 40 Years; Christian Group Calls on Believers to Care for Planet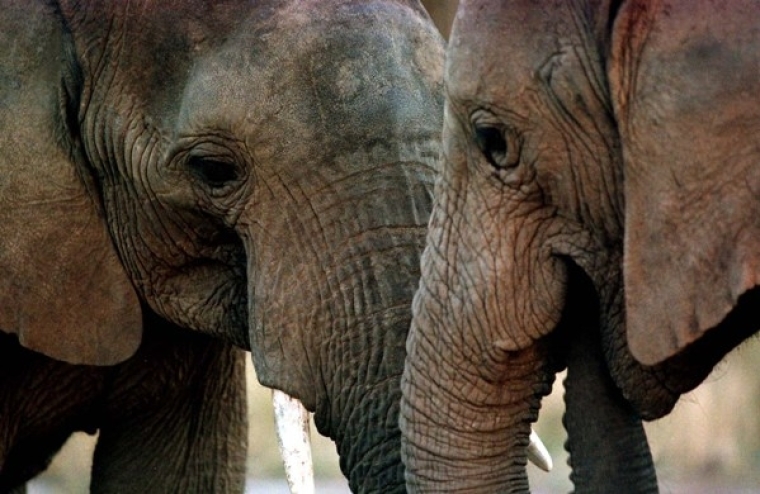 A World Wildlife Fund report released Tuesday claims that the planet's wildlife population, including mammals, birds, reptiles, amphibians and fish, has declined by 52 percent since 1970. The executive director of A Rocha USA said that the findings are alarming, but not surprising, and called on Christians to witness to the world by starting to care for the planet.
"Indeed, the report simply confirms what we read in Hosea — the birds of the air, the beasts of the field and the fish of the sea are dying — and in Romans — the creation groans. Why? Because of humankind's sin. We have not treated God's Earth as we should. We've treated it as rapacious squatters rather than the Christ-like stewards God created us to be," Tom Rowley, executive director of A Rocha USA, told The Christian Post in an email on Wednesday.
"Imagine what a difference we could make if we Christians began to care. Not just care about. That's easy and not worth much. But actually and actively care for both people and planet. Which is really what A Rocha is all about. Consider also, what a witness it would be to an unbelieving world if Christ followers started caring for the planet."
The 180-page "Living Planet Report" asserts that humanity's demand on nature has exceeded what the planet can replenish. It adds that the regenerative capacity of 1.5 earths is needed to provide for the ecological goods and services people use each year. It further argues that due to this high demand, waste accumulates faster than it can be absorbed or recycled, and resource stocks continue to diminish.
As for the loss in wildlife, the report looked at 10,380 populations of 3,038 species across the globe. It identified habitat loss and degradation along with hunting and fishing as a primary cause for the decline.
It explained that loss of habitat can have devastating impacts on species, and offered as an example the forest elephant, which is distributed through West and Central Africa. Because of rapid loss to their traditional habitat, the forest elephants were confined to only 6-7 percent of their historic range by 1984. Analysis has shown that between 2002 and 2011 the population size declined by more than 60 percent.
The report states in its conclusion that, although the findings are troubling, a continued decline in wildlife populations is not inevitable.
"We need to divert investment away from the causes of environmental problems and toward the solutions; make fair, far-sighted and ecologically informed choices about how we manage the resources we share; preserve our remaining natural capital, protecting and restoring important ecosystems and habitats; produce better and consume more wisely," the WWF advises.
It adds that progress can be seen in some areas, such as emerging economies choosing a path of development that uses lower resource intensity, and industrialized countries that have managed to reduce their ecological footprints without reducing standards of living. The WWF states that it is possible for people to live a good life on a healthy planet and in harmony with nature.
Similarly, Rowley told CP that although the WWF findings are tragic, he remains hopeful "that Christians will take up our God-given responsibility. And [is] hopeful in Christ the Creator and Redeemer."
The director of A Rocha USA, a group that engages in environmental education and community-based conservation projects, added that the Gospel is good news for people and for the planet.
"Jesus created it all, owns it all and redeems it all. But we need to act — as His hands and feet. And the first act is one of confession. The next is repentance: turning from lifestyles based on unsustainable consumption and greed, and turning to lives that reflect concern for God's wondrous creation," he said.
Mike Barrett, director of science and policy at the WWF, added that the footprint of western societies is felt in every part of the world.
"But we are not despairing, because we are able to say why we are losing these animals; [why] we are seeing a loss of their habitats. We know what the problem [is] and we are perfectly capable of putting it right," Barrett said, according to The Telegraph.
"We need political agreement so a global climate deal can be reached and policies which take account of natural capital. And we need to start thinking about our own consumption."