Wycliffe's Colombia Bible Translation Project to Get Financial Boost From Expolit '13
Spanish Christian Conference to Help Organization Provide Access to Scripture in South America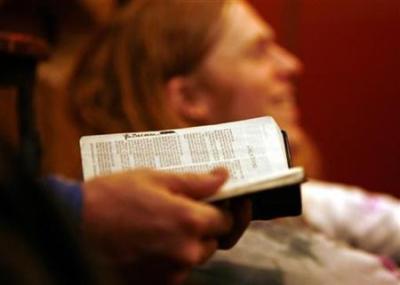 Expolit, an annual Spanish-speaking conference that brings together Christians from around the world, has announced that Wycliffe Bible Translators has been chosen as this year's nonprofit beneficiary.
"Wycliffe is honored to have Expolit's support for our important work to make the Bible accessible to all people in the language and form that is most meaningful to them," Bob Creson, president and CEO of Wycliffe USA, said in a statement shared with The Christian Post. "William Cameron Townsend had his vision for Wycliffe Bible Translators while working with the Cakchiquel people of Guatemala in 1942, so it's fitting that Expolit's support will focus on supporting another project in its final stages in Latin America."
The Expolit annual book and music convention allows Christians from various ministries and organizations to network, strategize, and build partnerships. The conference is expected to attract more than 3,000 attendees and 350 exhibitors May 2-5 in Miami, Fla., and the funds raised during the event will support Wycliffe's efforts in making Scripture accessible to communities in Colombia.
Money raised during Expolit 2013 will specifically help to further translation projects started in the region in 2010 as well as begin new translations that will affect more than 12,000 people. Wycliffe's aim is to publish a localized full translation of the New Testament by 2016.
"The need for Scripture translation projects in Colombia and across Latin America is great. The project being supported through Expolit is one of 21 active language programs in Colombia, representing one-third of the country's 62 total languages," according to a Wycliffe. The Bible translation organization is presently involved in 162 active language programs and estimates that another 81 groups in the Americas are still in need of the Bible in their own language.
Wycliffe, founded in 1942 and based in Orlando, Fla., employs thousands of linguists worldwide who are currently involved in more than 1,500 Bible translation and literacy programs.
The Expolit conference, held every year in Miami for the past 20 years, has among this year's main guests recording artist and minister Danilo Montero, evangelist Nicky Cruz, Messianic Rabbi and author Jonathan Cahn, Dr. Tony Evans of Oak Cliff Bible Fellowship, and Grammy Award-winning recording artist Israel Houghton, among many others. More information can be found on the official event website.