'Xena: Warrior Princess' reboot gets go-ahead
NBC has confirmed the reboot of "Xena: Warrior Princess", adding to the long list of reboots currently in production. Rumors suggest that Lucy Lawless, who portrayed Xena in the original six-season run, might not be cast as Xena in the reboot although she may have a behind-the-screens presence.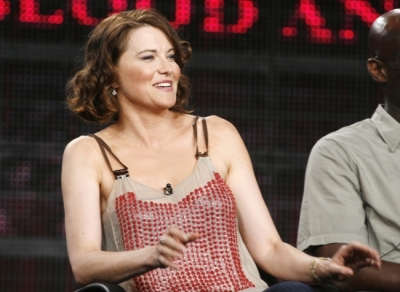 NBC Entertainment chairman Bob Greenblatt has confirmed the reboot of Xena: Warrior Princess. In an interview with The Hollywood Reporter, he says, "Yes, we're in the early stages of developing a new take on Xena and we're looking for a writer. We want to do it." He adds, "I don't think it's just a continuation, but we haven't gotten that far. I think it's a great character, and we should try to figure out how to revive it somehow."
The show's original executive producers Rob Tapert and Sam Raimi are also involved in the project, which is considered to be a "modern reboot." The reboot is in the very early stages of development with the team looking out for a suitable writer. Also, it isn't clear whether the Xena: Warrior Princess reboot is going to be a 13-episode installment or if it will get a standard full season, though fans will certainly opt for an ongoing series.
The original "Xena: Warrior Princess" TV series ran for six seasons, airing from 1995 to 2001. It was a spin-off of "Hercules: The Legendary Journeys". Lawless played Xena, a warrior woman helping those who couldn't fight for themselves. Xena and her female sidekick, Gabrielle (played by Renee O'Connor) had a special bond and their friendship was one of the highlights of the series.
The series was inspired by Greek mythology with a dash of comedy and pulp action. Along with Renee O'Connor as Gabrielle, Xena's friend and companion, Ted Raimi came in as Joxer and Bruce Campbell as Autolycus, the King of Thieves.
Though Lucy Lawless might not be a part of the Xena reboot, she is working with Bruce Campbell in the upcoming Starz series, "Ash vs. Evil Dead," also produced by Raimi and Tapert.