Young Celebrities Attend Beverly Hills Bible Study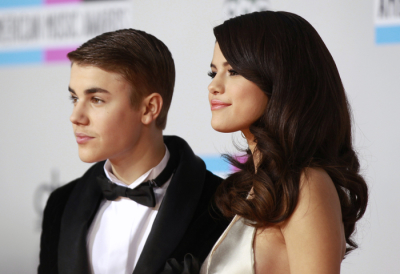 A group of popular young celebrities have reportedly been gathering together for a monthly Bible study at a Beverly Hills hotel.
Selena Gomez, Justin Bieber and Vanessa Hudgens are among those who have been a part of a group in which they discuss the Christian scriptures over coffee, an unnamed source told Us Weekly.
Bieber, 18, and Gomez, 20, have had an on-again, off-again relationship with each other. They most recently broke up following a heated argument that occurred in late December while they were vacationing together in Mexico, Us Weekly reported.
Unnamed sources told E!, however, that Gomez and Bieber spent Saturday evening sitting next to each other at a private concert performed by music group YLA. The source said the two arrived at the event separately, and didn't physically show any affection toward each other.
They have, however, reportedly been talking and texting with each other as of late.
"They are on good terms and hanging out," the source told E!. "But they are not back together."
The Bible study they have been a part of was reportedly organized by E! correspondent Jason Kennedy and meets in a hotel conference room. Others who have been part of the group include "90210" star Matt Lanter and Bieber's mother, Pattie Mallette.
Mallette is an author and executive producer of the new pro-life film, "Crescendo." The film's creators hope to use it as a platform for raising $10 million for pregnancy centers nationwide.
Kennedy is a supporter of Generosity Water, a nonprofit organization founded by a Los Angeles-area pastor that works to provide clean drinking water to people in need around the world, and is seeking to raise $3,000 for the organization.
Justin Bieber Praises Jesus