Young Leaving Churches That 'Abandoned Belief in Authority of Scripture,' Says Head of World's Largest Pentecostal Denomination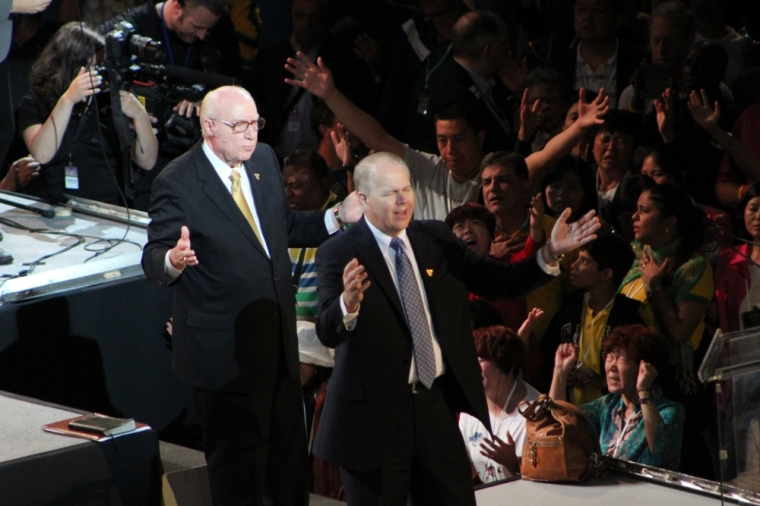 JERUSALEM — George O. Wood, general superintendent of the Assemblies of God Church (USA) and chairman of the World AG Fellowship, considered the world's largest Pentecostal denomination with more than 67 million adherents, said Wednesday that young people are leaving traditional churches that have "abandoned a belief in the authority of Scripture."
Wood, who also serves as global co-chair of the Empowered21 global Spirit-empowered movement along with William Wilson, president of Oral Roberts University, made his comments during a press conference at the Empowered21 Global Congress that officially opened in spiritual fanfare in Jerusalem, Israel, on Wednesday.
Responding to a question asking how the Empowered21 movement is doing among young people, considering reports that many are moving away from the church in general, Wood explained that it's not the case for Empowered21.
"All I can do is tell you our statistics in the USA," began Wood.
"We (AG USA) have 3.1 million young people in the USA and 34 percent of them are under the age of 25. … The young people that are moving away from traditional religious structures in the U.S. typically belong to churches which have abandoned a belief in the authority of Scripture and the uniqueness and centrality, and exclusiveness of Jesus Christ," said.
"They have no belief to hang on to since that has all been gutted by those who have chosen, under the guise of religion, to reject the very claims of the founder of the religion," he said.
Wilson further added that the movement has a strategic plan which focuses on young people. A discussion on the next generation is also expected to take place during a general session on Thursday.
"We have incredible youth movements all across the world, and one of the aspects of Empowered21 … is dealing with the next generation and passing the torch of faith to the next generation," said Wilson.
He explained that the Empowered21 movement has a strong youth arm because it preaches an authentic and personal relationship with God.
"This movement is very attractive to young people around the world because it believes we can experience God. We don't just talk about Him, we don't just think about Him, we actually can experience Him," said Wilson.
"There is a whole generation of young men and women who are looking for purpose and really want their life to count and the radical message of Jesus Christ gives them that opportunity. In an expression, they can experience God in reality, so we're seeing explosive growth in many parts of the movement among young people. It's exciting," said Wilson.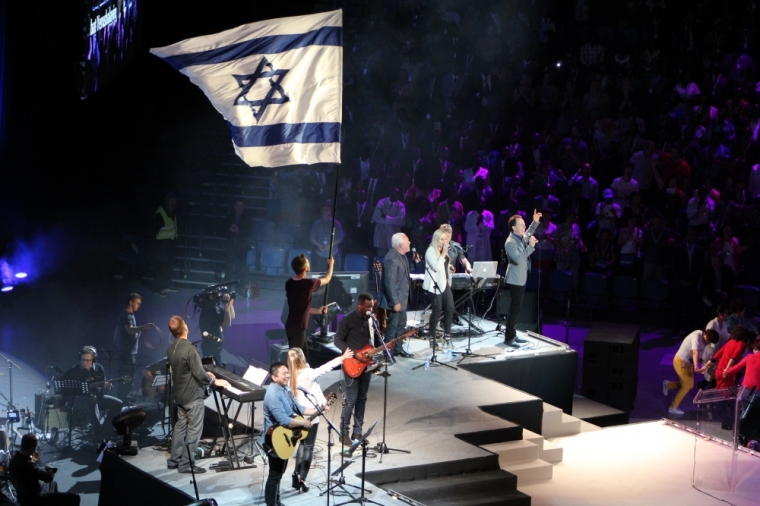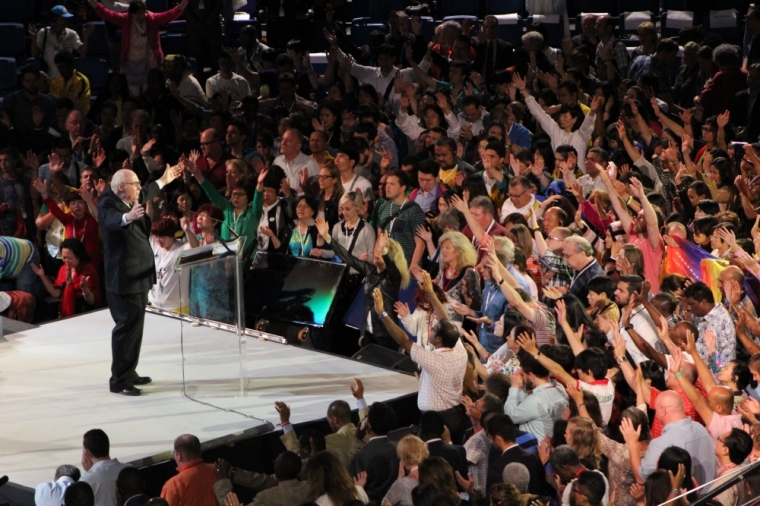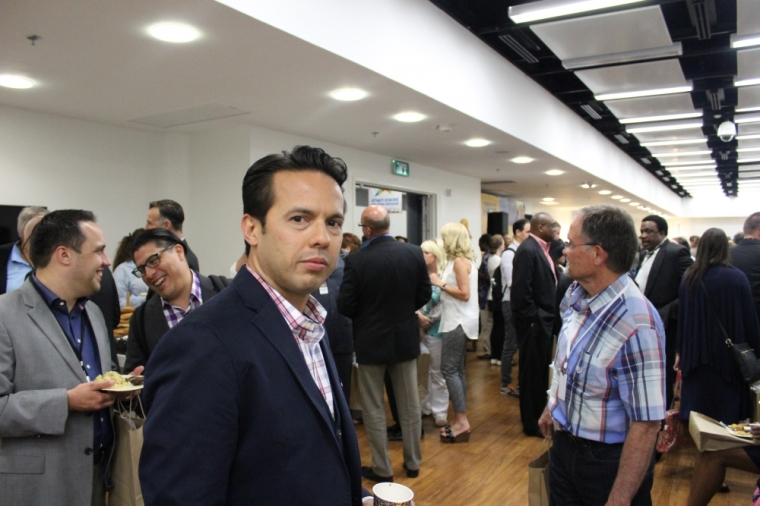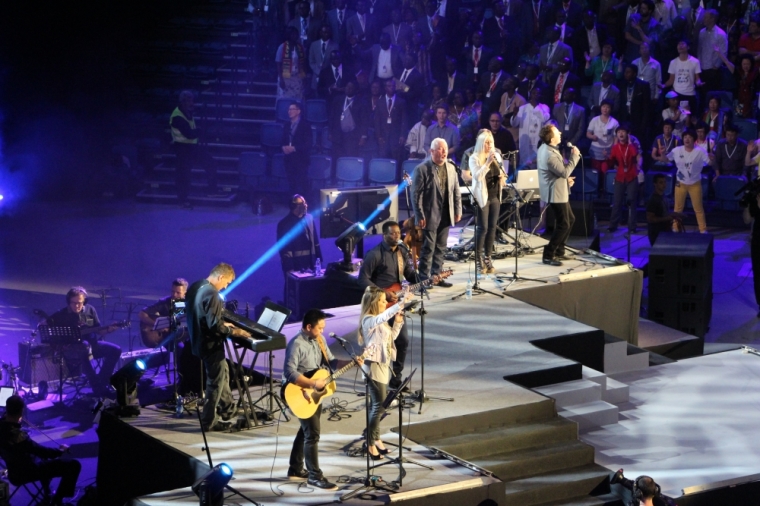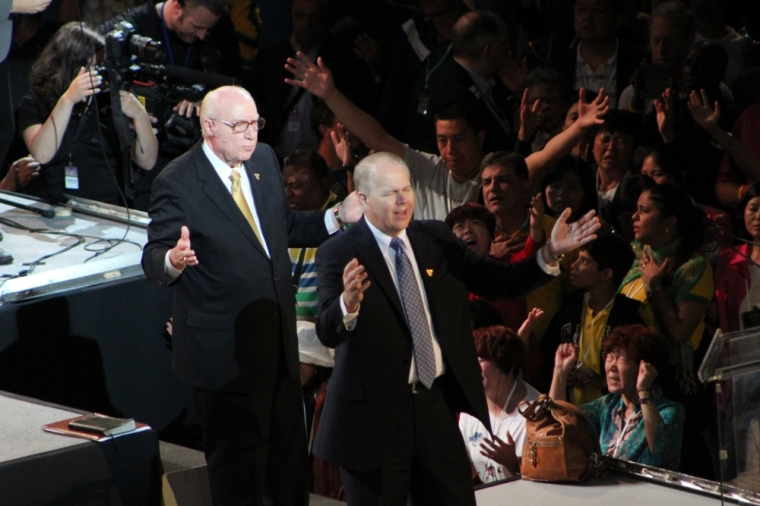 View Photos
In remarks during his address to a crowd of almost 4,000 Spirit-filled attendees from more than 70 nations later on Wednesday night, Wood urged the Pentecostal adherents to listen to the Spirit.
"As Spirit-filled people, we must be flexible as to how the Spirit leads us and not try to put our life, our ministry, your life, your ministry, in anyone else's mold. God's plan for you is different from anyone else," he said.
"Listening to the Spirit will take you to people and places you never thought you would go. We are here in the conference to hear the Spirit," he said before launching into prayer.
Some 130 speakers, as well as musicians from around the world are slated to participate or give addresses on various topics during the five-day event including, Samuel Rodriguez, president of the National Hispanic Christian Leadership Conference.
Wilson further noted that everyone joined the conference on a volunteer basis.
"At this particular Congress all 130 or so speakers have come at their own expense and none of them will receive an honorarium — as well as the worship leaders — so it's quite a unique event, everybody is volunteering to serve here in Jerusalem," said Wilson.
Sharing thoughts at the end of the first day of activities Wilson said: "This was an amazing night as we saw the world enter into the Jerusalem Pais Arena! You can sense that the attendees are passionate about seeking a fresh outpouring of the Holy Spirit in their lives. I believe we will see great works of God this week."
On Friday, May 22, the event will feature an outdoor worship service in Manger Square, Bethlehem. On Saturday, May 23, a special service will be held at the Jordan River at the spot where it's believed that Jesus was baptized by John the Baptist. This part of the river narrowly divides the nations of Israel and Jordan. Christians are expected to gather on both sides of the river to pray and worship God together.
The Empowered21 Congress will culminated with a Pentecost celebration at the Jerusalem Pais Arena. The Jerusalem 2015 Global Congress is a call to all believers from around the world to celebrate Pentecost in the land of Pentecost. This is the second Empowered21 Global Congress. The meeting is held every five years.