Youth Pastor Molests Daughter, Lead Pastor Dedicates Children to Satan; Fallen Church Inspires HBO's 'True Detective'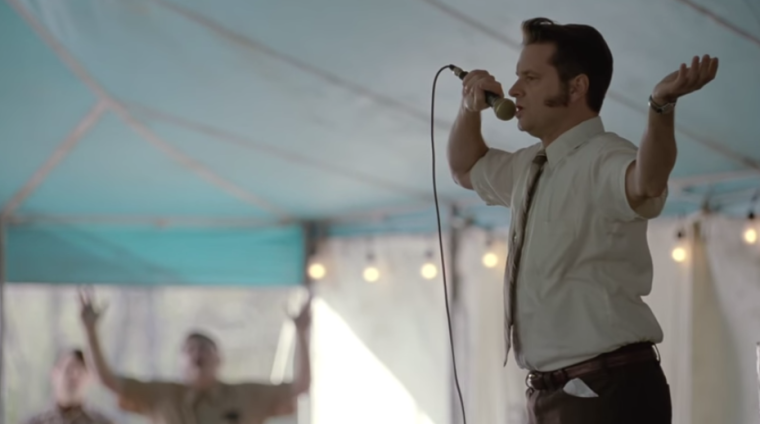 The 2005 Louisiana church molestation case that inspired the plot for the first season of HBO's "True Detective" series involved a so-called youth pastor sexually abusing his own daughter and the lead pastor dedicating children to satan.
Details of the case, which involved pastor Louis Lamonica Jr., and youth pastor Austin "Trey" Bernard of Hosanna Church in Ponchatoula, Louisiana, were revealed in a new VICE media documentary, "The Real 'True Detective.'"
Lamonica's initial confession to local police opened up the case in 2005. The detectives who worked the case, captain Stuart Murphy of the Tangipahoa Sheriff's Office and Tom Tedder, a special agent with the FBI, discussed it in greater detail with VICE and revealed some horrifying details.
Murphy revealed part of Bernard's confession where he discussed the likelihood that he molested his own daughter.
"I did touch my daughter and have improper contact with her," Bernard told police in his confession. "At about 1-year-old, I began having shaking hands when changing her diaper, fearing what I am capable of."
Lamonica, who is now serving four concurrent life sentences for the details he gave up in his confession, admitted to satanic practices, child molestation, and the abuse of his own children inside the church.
"And the dedication of [this 1-year old] into satan was this pentagram," said Lamonica to police during his confession. She would be standing in the middle and it was like, her little dress/outfit was taken off and, there was a animal killed. If I remember right, it was a cat. Killed, blood drained and everybody drank the blood."
The documentary goes on to reveal that the satanic aspects of this case were never proven in court and children involved with the church back then refused to testify against Lamonica, including his own sons, who previously told police they were abused by their father. However, the initial confessions accompanied with some other physical evidence were enough to convict him.
Murphy described the molestation that allegedly went on in the church as an exhibition that involved members sharing the children with each other to sexually abuse. The adults also confessed to each other the heinous things they did to them during their prayer meetings.
"These are normally things that are a deep dark secret and not shared with other people," Murphy told VICE. "These kids were shared with other people. This wasn't an isolated, run of the mill, although it [would] be bad sex case. This was a different level of molestation. This was almost an exhibition."
The Chirstian Post previously reported on the Hosanna Church case and spoke with The New York Times reporter who covered the story in 2005. His statement shockingly mirrored what Murphy said in this documentary.
"I remember there was all these charges of sexual abuse involving lots of people," NY Times reporter Rick Lyman told CP. "It was a staggering number that seemed weirdly large for that kind of community to have been kept quiet, but that's what the police were saying."
The Hosanna Church story made headlines once again earlier this year when "True Detective" writer Nic Pizzolatto alluded to it being the inspiration behind the first season of the hit HBO series in an Entertainment Weekly interview.