Christian leaders react to Biden's inauguration: Praying for the country 'knows no politics'
Christian leaders react to Biden's inauguration: Praying for the country 'knows no politics'
Beth Moore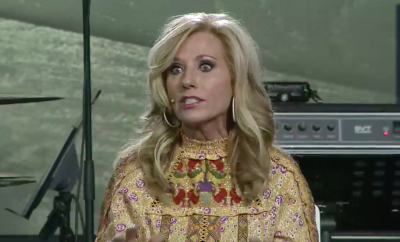 Popular evangelical Bible teacher Beth Moore took to Twitter on Wednesday morning in advance of the inauguration to remind followers about the temporal nature of political power.
"Rulers of nations have come and gone for 2000 years but the church remains. We did not know all that would befall us 4 years ago nor do we know the times ahead," she tweeted, getting over 5,600 likes by Wednesday afternoon.
"But the task of the church remains unchanged: to know Christ & make him known. To be salt & light in this time & place."
A critic of Trump, Moore garnered headlines last December when she warned Christians about the dangers of Trumpism, declaring that it is "not of God."
"I'm 63 1/2 years old & I have never seen anything in these United States of America I found more astonishingly seductive & dangerous to the saints of God than Trumpism," Moore posted at the time.