10 Christian Movies, TV Shows That Can Only Be Streamed on Pure Flix
Are you searching for a wholesome viewing experience your entire family can enjoy? PureFlix.com  offers family-friendly movies and TV shows that the whole family can watch without the worry of being exposed to sex, violence, and inappropriate language.
Here is a list of 10 family-friendly films and television titles that are exclusively offered on video streaming site PureFlix.com, which is accessible on Google Play, Apple, RoKu, Android TV, Chromecast, Kindle Fire and KindleTV.  You can try these PureFlix.com exclusives for free with the streaming site's promotional 1-month free trial.  
1. Pure Flix 'Comedy All Stars'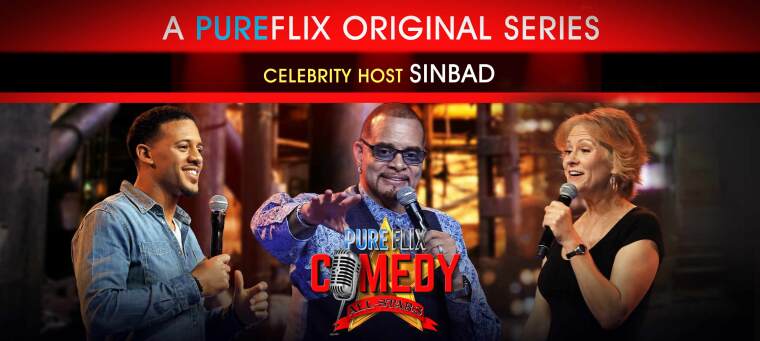 Pure Flix is proving that Christians can have fun with this stand-up comedy series hosted by the likes of celebrated comedians Sinbad, Louie Anderson and Jeff Allen. In the Pure Flix original series, famous comedians join forces with up-and-coming entertainers to bring on laughs.
Genre: Comedy
Watch it here: http://pureflix.com/series?name=Pure+Flix+Comedy+All+Stars%3A+Sinbad
It isn't easy holding true to biblical values in high school. This film explores what would happen if young people didn't have to live by the rules of their faith when high school senior Dan trades in his faith for what he believes is a fun life.
Genre: Youth
Cast: David White, Lance Zitron
Director: Rich Christiano
Producer: Rich Christiano
Watch it here: http://pureflix.com/videos/326508611700/watch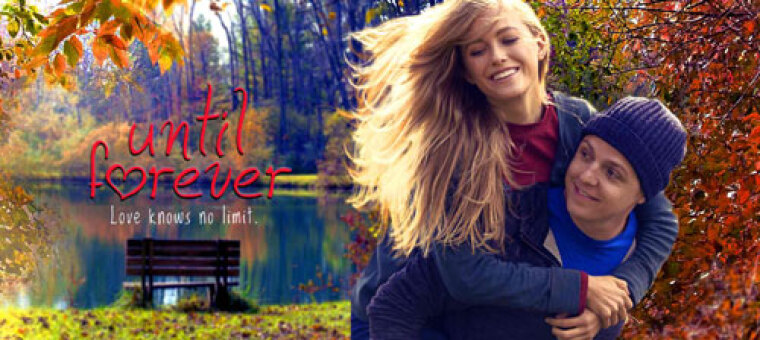 This tear-jerking inspirational film is the true story of a high school couple who hit a snag when Michael is diagnosed with a rare disease. While there is a parental warning for mild language for the use of "OMG," the film's themes of faith and love are sure to speak much louder to audiences.
Genre: Romance, Drama
Cast: Stephen Anthony Bailey, Madison Lawlor, Jamie Anderson
Director: Michael Linn
Producer: Bonnie Boyum, Carolyn Linn
Watch it here: http://pureflix.com/videos/655059011586/watch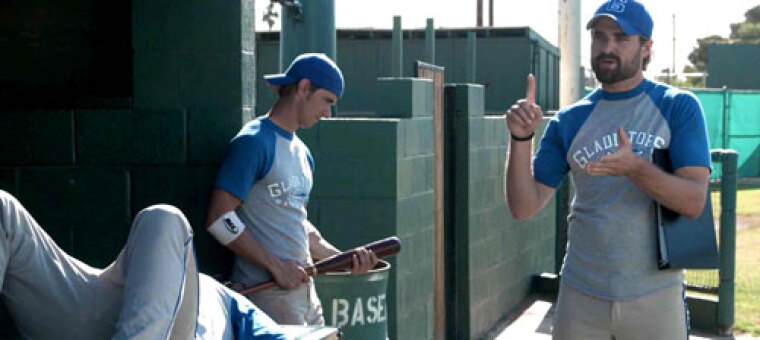 Sports enthusiasts will find that this film is a home-run as they watch fictional baseball star Jimmy Easton struggle through a devistating life-changing injury to chart a new course for his life. When Jimmy's forced to give up playing baseball for a coaching gig he finds himself working to overcome his anger over the death of his father to become an instrumental figure in the life of the young men who play on his team.
Genre: Sports Drama
Cast: Dave Stone, Johnny Meier, ChrisAnn Brunsmann
Director: Johnny Meier, David Aaron Stone
Producer: Johnny Meier, David Aaron Stone, B.A. Alexander, ChrisAnn Brunsmann
Watch it here: http://pureflix.com/videos/407541315657/watch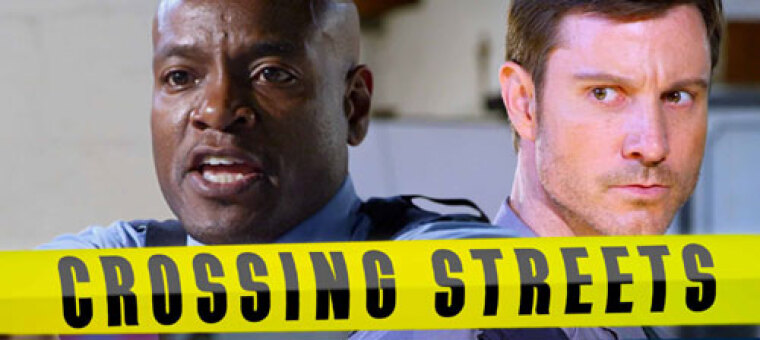 Christians who enjoy watching crime dramas and action movies will be engrossed in "Crossing Streets," a film about a city detective who's forced to team up with a minister to fight gang-related crimes.
Genre: Action
Cast: Kevin Nichols, Chris Cleveland, Jen Lilley
Director: Marc A. Hutchins
Watch it here: http://pureflix.com/videos/754283075531/watch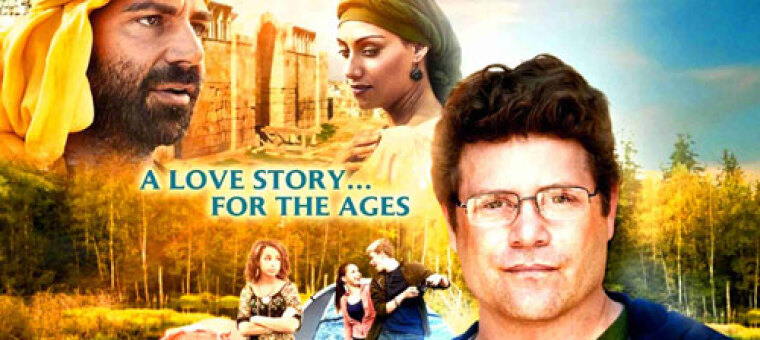 When a church youth group camping trip leads to conflict between disgruntled teenagers, a pastor turns to the Old Testament to share the story of the prophet Hosea and teach students about love and commitment.
Cast: Sean Astin, Elijah Alexander, Erin Bethea
Director: Kevin Downes
Producer: Daryl Lefever, Rich Christiano
Watch it here: http://pureflix.com/videos/326508611682/watch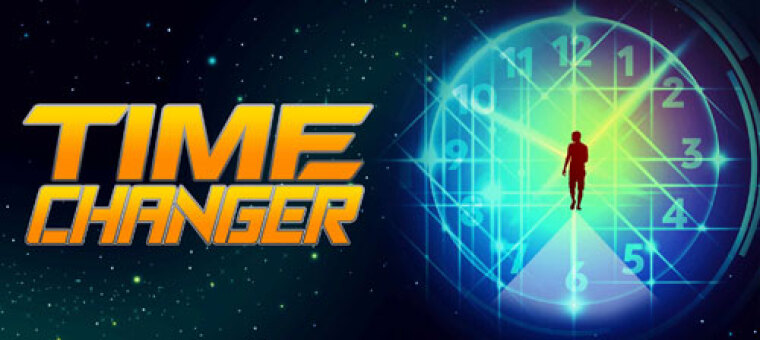 Who says science fiction and Christianity can't mix? This short film explores time travel with the counsel of a Bible scholar who takes audiences on a journey deep into the future to discover the impact of today's society.
Genre: Science Fiction
Cast: D. David Morin, Gavin MacLeod, Hal Linden, Jennifer O'Neil, Paul Rodriguez
Director: Rich Christiano
Producer: Rich Christiano, Kevin Downes
Watch it here: http://pureflix.com/videos/333979203927/watch
8. The Case For Christ: Documentary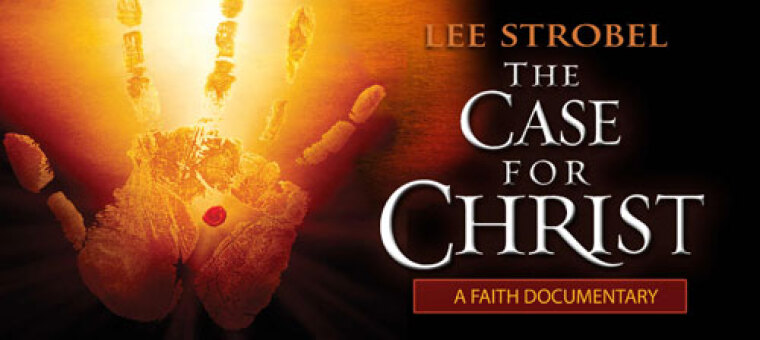 After best-selling author Lee Strobel's successful book The Case for Christ was made into a film that grossed $15.9 million at movie theaters earlier this year, Pure Flix is now featuring a documentary about the evidence of Jesus' existence that changed Stroble's life and led to him becoming a believer in Christ.
Genre: Documentary
Cast: Narrator David Brainard
Director: Timothy Eaton
Producer: Lad Allen
Watch it here: http://pureflix.com/videos/953314883724/watch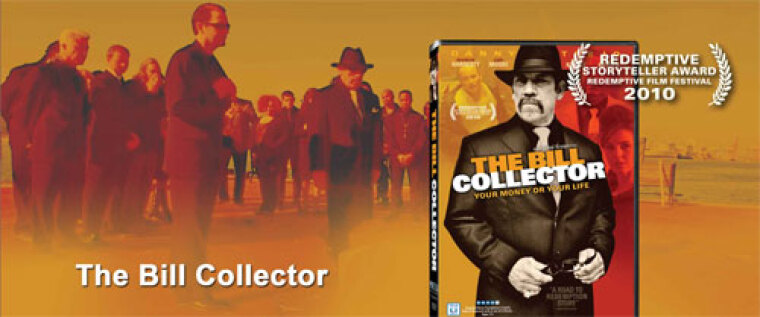 This redemptive story filled with laughs reveals what happens when one man scrambles to pay his $150,000 debt and turns to a pastor for help. The audience is along for the ride when he finds grace in the process.
Genre: Comedy
Cast: Danny Trejo, Gary Moore, David Krusen, Ron Kenoly
Watch it here: http://pureflix.com/videos/688833091748/watch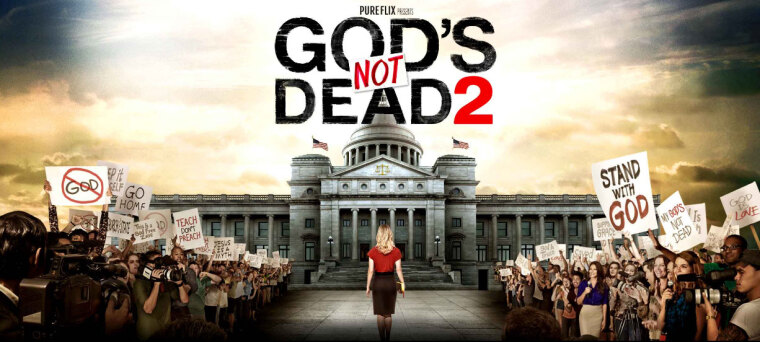 After grossing $23.5 million at movie theaters last year, "God's Not Dead 2" is now available for streaming on Pure Flix.
The movie shines a light on the religious freedom battles being waged across the country that many Americans are not aware of. Using a similar formula as the first film, the creators of "God's Not Dead 2" move from scientific proof of God's existence to evaluating historical proof of Jesus' life on Earth.
Genre: Drama
Actor: Melissa Joan Hart, Jesse Metcalfe, David A.R. White
Director: Harold Cronk
Watch it here: http://pureflix.com/videos/910512195756/watch
Pure Flix, the company behind the 60-million-dollar film "God's Not Dead," has an online streaming service at PureFlix.com. The On Demand streaming service provides thousands of family-friendly and faith-based titles and is offering a FREE, one-month trial! Click here to sign up now: www.pureflix.com.