10 Free Pure Flix Films to Grow Your Faith and Family Values in X-Rated World
Brought to you by
The views expressed by the author do not necessarily reflect the editorial opinion of The Christian Post or its editors.
There are plenty of entertainment options out there, from movies and online videos to streaming services and live television.
Unfortunately, films and TV series today are filled with violence, language, and sexual innuendo -- and it's only getting worse. A 2013 report published in the journal Pediatrics found that PG-13 movies today contain more violence than the R-rated films of the 1980s. The study found that overall, violence in movies has nearly quadrupled since the 1950s.
Whether we like it or not, what we watch affects our behavior. Extensive research shows that exposure to violence in television, movies, and on the Internet significantly increases the risk of violent behavior on the viewer's part.
Perhaps this is why the Bible instructs us to think about good and uplifting things. In Philippians 4:8, the apostle Paul writes "Finally, brothers, whatever is true, whatever is noble, whatever is right, whatever is pure, whatever is lovely, whatever is admirable—if anything is excellent or praiseworthy—think about such things."
Finding positive, praiseworthy things on TV or in the movies today can sometimes feel like a losing battle. Thankfully, PureFlix.com makes it easy to make wise decisions about entertainment, providing thousands of family-friendly movies, TV series, and documentaries. With films like "Woodlawn" to "Saved by Grace," there are plenty of options on PureFlix.com to encourage you in your faith and reinforce your family's Christ-centered values.
These films and more are completely free for 30 days when you sign up at PureFlix.com. After that time period, the Pure Flix streaming service is available for $10.99/month or an annual subscription at $99.99. They're always adding new titles, too, so your family will always have something new to watch. Films and other programs can be streamed through your computer, tablet, smartphone, and many TV extensions like Roku, Apple TV, and Google Chromecast.
Here are ten films where biblical principles are front and center, characters are positive role models, and storylines support family values. Grab some popcorn, sit back, and enjoy!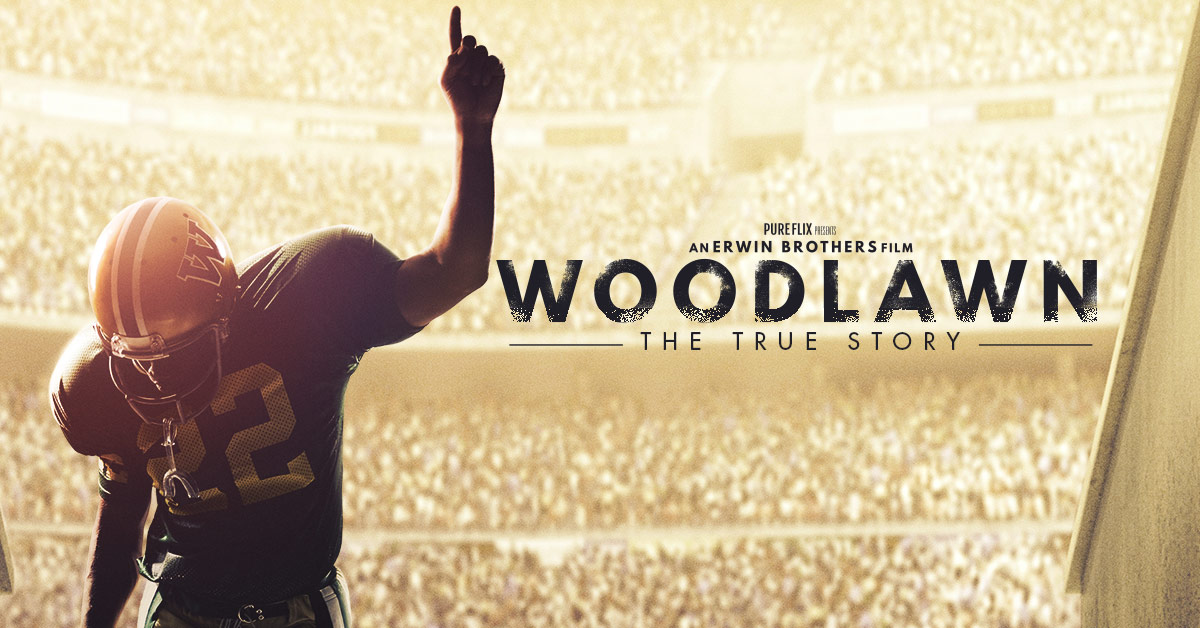 Woodlawn
From brothers Jon and Andy Erwin, "Woodlawn" stars Jon Voight, Sean Astin and Caleb Castille and brings to life the extraordinary account of how the faith of a chaplain and a star football player sparked a spiritual awakening and eased the racial tensions plaguing a high school team in Birmingham, Alabama in 1973.

The film not only far exceeded box office predictions, it ignited revivals in high schools throughout the country. Driving home inspirational themes including forgiveness, grace, reconciliation and compassion, "Woodlawn" is an excellent choice for your family movie night. Watch Now
Rating: PG
Cast: Caleb Castille, Sean Astin, Jon Voight
Director: Andrew Erwin, Erwin Brothers, Jon Erwin
Genre: Drama, Inspirational, Sports
Until Forever
Often, we have our lives completely planned out -- and then we're hit with an unexpected curveball. How do we stay strong in our faith in the face of tragedy?
"Until Forever" is the true story of a high school couple whose lives are drastically changed when Michael is diagnosed with a rare disease. In the face of unspeakable tragedy, the couple is forced to rely on their faith -- and soon learns that miracles come in the most unexpected places.
The Michael Boyum Story is a powerful, true account of one young man's courageous battle with leukemia and his journey of faith. Driving home themes of faith, unconditional love, and perseverance, "Until Forever" will inspire your whole family. Watch Now
Rating: Not Rated
Cast: Stephen Anthony Bailey, Madison Lawlor, Jamie Anderson
Director: Michael Linn
Genre: Romance, Drama
Tim Tebow: On a Mission
Football is easily one of the most popular sports in America, and even the most dismissive of football fans have heard of Tim Tebow. A former NFL star and winner of the Heisman Trophy in 2007, Tebow is perhaps best known for his firm faith in Jesus Christ.