Top 10 Christian Movies for Your Family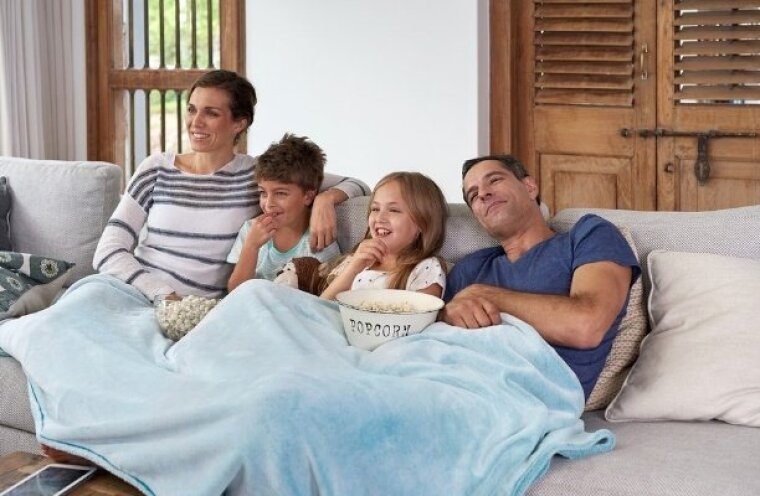 Christian movies help families spend time together in a wholesome way. They can provide a springboard for conversations about God and faith, and can even give seeking family members opportunities to think learn more about living a life of faith. Here are the top 10 family movies available on Pure Flix, both for families with children under 12 and those with children 12 and over.
Top 10 Movies For Families With Children Under 12
1. The Wild Stallion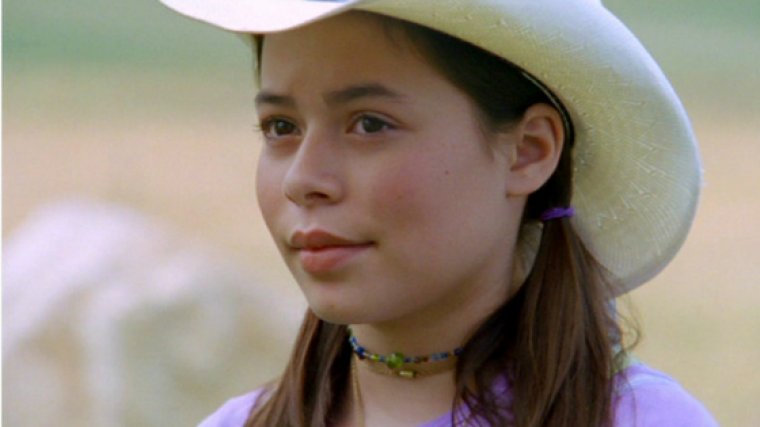 Hanna and her father have arrived at Matty's Bear Mountain ranch that runs along the borders of Utah and Nevada. Hanna has come to photograph the mysterious wild stallions that are rumored to run across the rugged mountain terrain. But when Hanna and her new friend CJ discover a plan hatched by the wealthy Mr. Novak to rid the area of the wild horses, the two girls must turn to Matty for help before it's too late!
2. The Sugar Creek Gang: Swamp Robber
A relaxing afternoon at Sugar Creek turns into more than Bill Collins bargained for when Poetry stumbles upon a disguise hidden in the swamp. Reports of a bank robber on the loose soon surface, and as the gang investigates, they discover a map that leads to more than just treasure. During a campout near the hollow tree the kids must survive an encounter that leaves them wondering if a nearby cabin is really abandoned. If they can piece together the clues that confront them, mystery and adventure await the gang in their own backyard!
3. Adventures of Bailey, the Lost Puppy
Bailey, an adorable golden retriever puppy, is moving! On the road trip to their new home, Bailey's family makes a stop and mistakenly leaves her behind. The mischievous playful pup sets out to find her family and stumbles across "Sharkrosa," an exotic wildlife ranch. At the ranch, Bailey meets and is befriended by an assortment of animals. Will Bailey ever see her family again? Get ready for non-stop fun and adventure as Bailey meets new friends and learns a lesson or two about family and friendship.
4. Jack and the Beanstalk
A fairy tale character who is about to flunk out of fairy tale school, Jack must perform a heroic deed by Monday or fail miserably, just like his father before him. Anxious to do well, Jack sells his C.O.W. (Computer of Wonder) for a handful of magic beans and a mysterious book that records his adventures as he's having them. Accompanied by his sidekick Grayson -- a goose who ate a bean and underwent an amazing transformation -- Jack climbs the magic beanstalk to recover the fabled Harp of Destiny from the evil Giant who lives in the sky.
5. Arthur's Missing Pal
Based on the popular TV series, this entertaining and educational film finds Arthur and his friends on a mission to find his missing dog Pal. On their journey, they piece together clues, discover exciting places, and learn the importance of friendship and teamwork.
6. Clock Maker
Three kids discover a time machine in the apartment of the weird old man living upstairs and must go back in time after disrupting the space-time continuum by sending a computer repair manual back to the nineteenth century.
7. Bike Detectives
Young Leon is new in town and wants to fit in. He tries to join a local club of self-styled sleuths called the "Mountain Bike Detective Club," but he's got a problem - his bike isn't cool enough for the group and he doesn't have enough money for a better one. That's when a mysterious helmeted figure on a motorcycle approaches Leon with an offer to make some money, and Leon just can't refuse. With his new wheels and his powerful deductive skills, Leon is now part of the gang as they set off to investigate mysteries around town. As the kids and their parents try to solve the mystery they learn important biblical values about trusting God, honesty, resisting temptation and forgiveness. Dubbed into English from the original German production.
8. The Lost Adventure
Julian and Cyrus take a surprising detour from their common lives into uncharted territory. On a mission to find their missing father, the pair will face challenges both physical and spiritual. Every adventurous moment is an opportunity to discover God's leading, the meaning of family, and how to have faith in the face of hardships.
9. JK's House
Blending family values and life lessons with music and dance, JK's House entertains while teaching kids important life lessons about such topics as being thankful, patience, manners, caring, sharing, family focused and much more
10. Zap Pack
Follow the life of a tween-age boy named Zack, whose world turns upside down when his family moves to a new town, then turns bizarre when he gets "zapped" into his school backpack. But Zack's life and attitude are transformed as he learns stories from the Bible about kids who were living out their faith in God from a zany group of animated characters living in his backpack.
Top 10 Movies For Families With Children 12 and Up
1. Amazing Love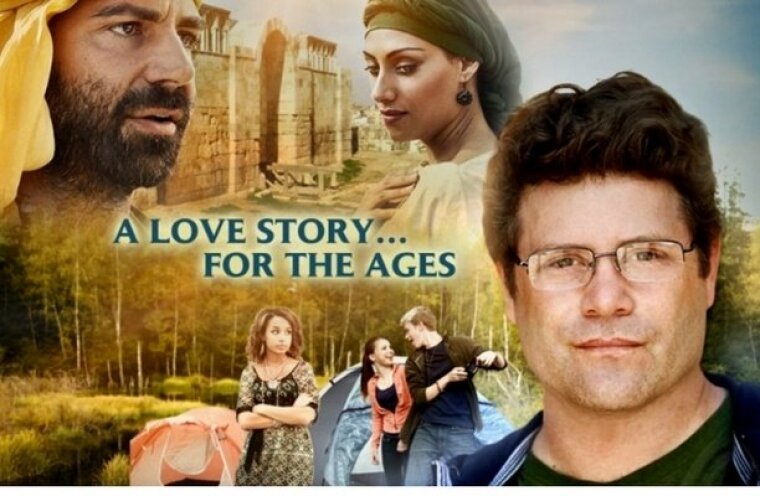 A Youth Pastor and his wife take five teens on a weekend camping trip. A conflict results between two of them and creates tension in the camp. To try and resolve this, the Youth Pastor tells the teens the story of the Old Testament prophet, Hosea. At first the teens don't want to hear it, but as he proceeds with the story, they become more interested. The story flashes back to Israel and shows Hosea's great commitment to God and unconditional love for his wife. This movie offers real inspiration through the character of Hosea and also has a touching gospel presentation showing the great love of Christ.
2. Woodlawn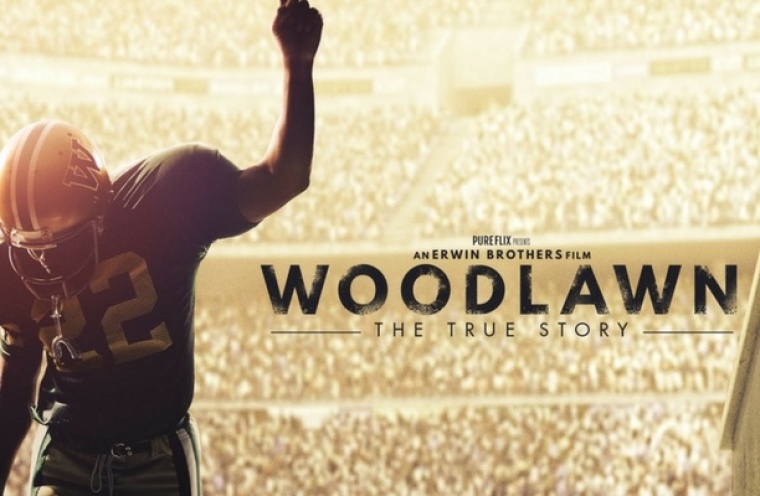 Following government-mandated desegregation in 1973, Tony Nathan (Caleb Castille) joins fellow African-American students at Woodlawn High School in Birmingham, Ala. As violence and anger erupt in the city, Woodlawn football coach Tandy Gerelds (Nic Bishop) allows an outsider (Sean Astin) to speak to his players. His message of hope and love leads to a spiritual awakening that inspires star athlete Nathan, his teammates and other members of the community to overcome the hate that surrounds them.
3. Healed By Grace
Riley has dreamed of being a world class dancer, but a horrific accident brings her dreams to a standstill. She is faced with the greatest setback of her life, yet she clings to her faith, determined to recover in time for nationals, turning to equine therapy to regain mobility.
4. Angel in the House
After a toy factory owner and his wife get an unexpected visit from a precocious seven-year-old boy, their world will be turned upside down! When they decide to take him in as a foster child, the new parents begin a miraculous journey that showcases the joys and experiences of a family. Angel in the House is a heart-warming tale sure to bring out the child in all of us.
5. The Adventures of Mickey Matson and the Copperhead Treasure
Unraveling a series of clues left behind by his grandfather, Mickey Matson and his friends embark on a journey in search of a mythical ancient device. With the future of the country hanging in the balance, they will have to outsmart and outrun an evil conspiracy that dates back to the civil war.
6. Beyond the Mask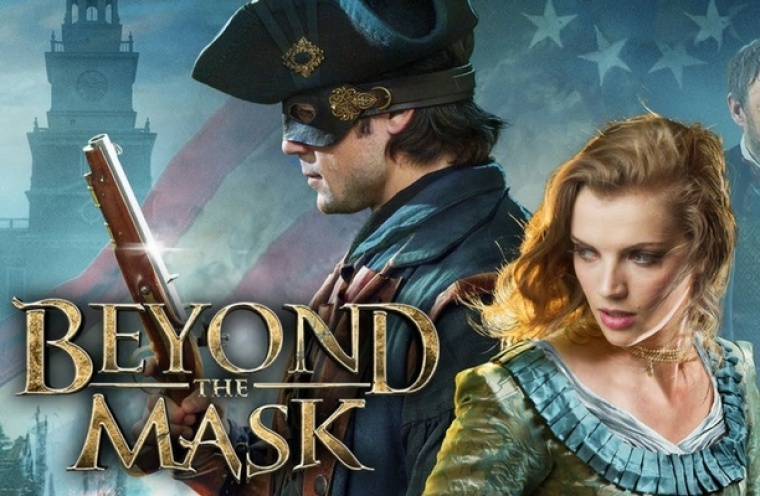 The leading mercenary for the British East India Company, Will Reynolds has just been double-crossed and now is on the run in the American Colonies. Working to redeem his name and win back the affections of the woman with whom he's never been fully truthful, Will now hides behind a new mask in hopes of thwarting his former employer. As his past life closes in on him, Will must somehow gain the trust and the help of his beloved Charlotte - as well as Ben Franklin - while he races against time to defuse a plot of historical proportions. As Will Reynolds discovers, if we let true freedom ring, history can be redeemed!
7. Touched by Grace
"Touched By Grace" is family drama about a group of popular teenagers who wage a fake campaign to elect a girl with Downs Syndrome as the school's Homecoming Queen. It is inspired by real bullying events that the teenagers in our community have witnessed happening in their local high schools.
8. Dancer and the Dame
Rick Dancer is a wisecracking, disgruntled detective who is long past his prime. Only with the help of Princess, a fussy and fastidious canine cop, can Dancer break the case of his career.
9. The Secrets of Jonathan Sperry
Dustin and his two best buddies are 12-year-olds looking forward to a summer of fun in 1970. When Dustin mows the lawn of seventy-five year old Jonathan Sperry, a man he has seen at church, a unique friendship develops. What happens the rest of this summer is something Dustin and his friends will never forget. A high quality production with a great cast and message!
10. Double Feature: The Ultimate Gift & The Ultimate Life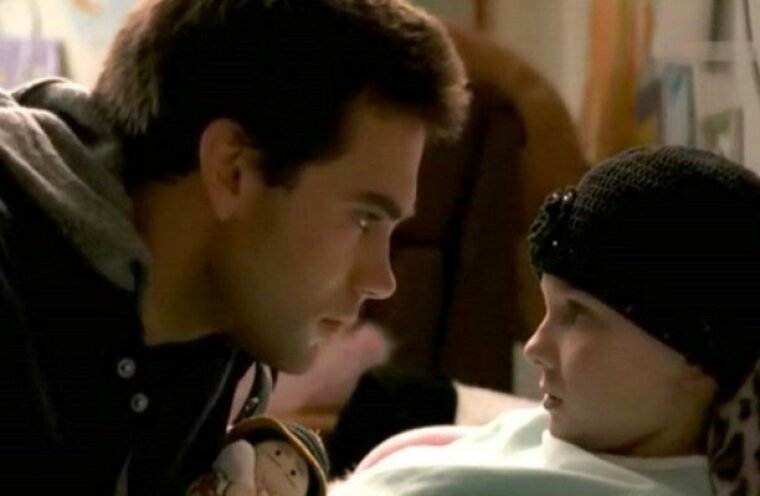 Jason, a reckless young man, sets in pursuit for the ultimate gift which his late grandfather had promised in his will. Jason Stevens is the spoiled grandson of a deceased billionaire whose expectations from the will are put off while he is led through several tasks designed to make him a better person. Along the way, he meets and befriends a young girl named Emily and her mother Alexia. Will he receive the ultimate gift, and then the ultimate life?
Become a member of the Pure Flix Digital Streaming Service today. Click Here and start enjoying thousands of Christian and family-friendly movies, TV shows, and educational programming online anytime, from virtually anywhere, FREE for one month.