Top 10 TV Shows Christians Can Watch Online
Brought to you by Pureflix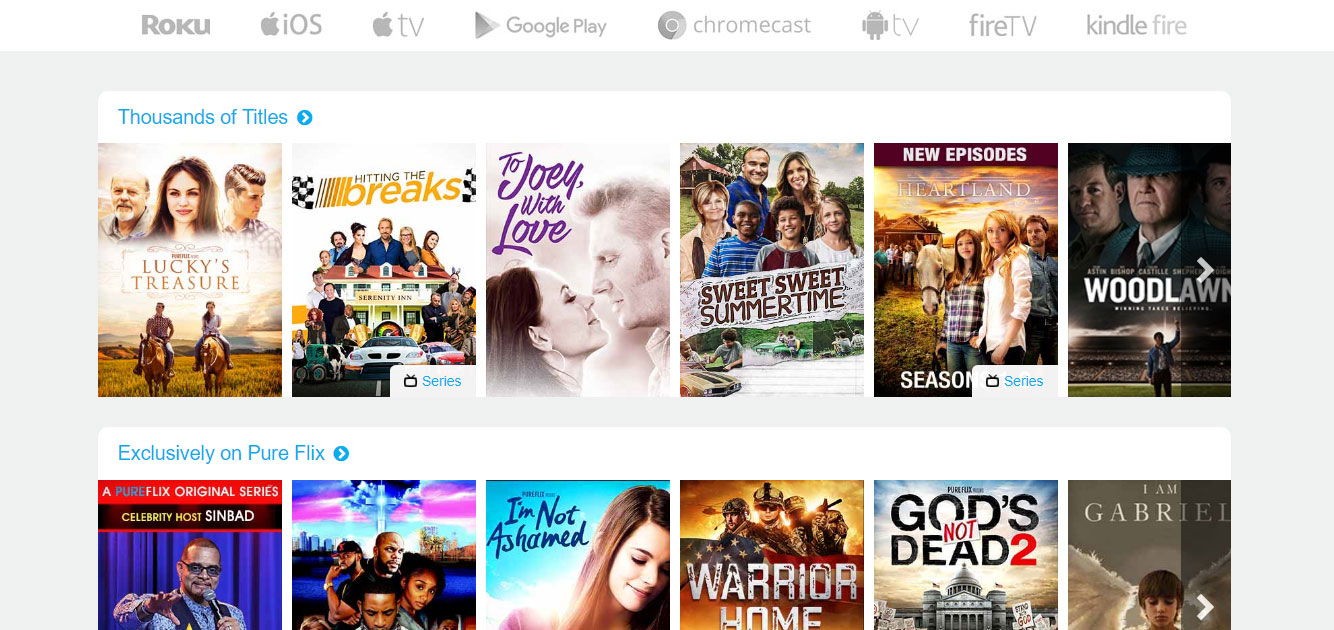 The most popular TV shows today are riddled with violence, sex and graphic language. If you're looking for an alternative TV series to watch or want to find out more about Christianity, here's a list of 10 shows you can watch.
All of the shows listed below are available to watch on the streaming video service PureFlix.com, which offers a one-month free trial that includes access to thousands of titles.
This groundbreaking Christian reality series follows the lives of two missionaries, Timothy Scott and William Decker, as they travel around the world to preach the Gospel. Their destinations include Pakistan, Afghanistan, Ethiopia, India, Papua New Guinea and Somalia, among many other countries, where they face persecution and witness war, witchcraft and sacrificial burials.
The main goals of Scott and Decker, who are only armed with a backpack, a change of clothes and their Bibles, are to preach the message of Jesus Christ to remote people groups and to motivate the church to be active in accomplishing the Great Commission through their filmed expeditions.
This provocative docudrama series journeys into the lives of women from the Old and New Testaments. These are women who rose from obscurity, slavery and prejudice to become prophets, lovers, judges and queens who left their mark on history.
Some of the biblical women featured in the series include Ruth and Naomi, prophet Deborah, Rachel and Leah, Mary Magdalene, and Mary, mother of Jesus.
This is a documentary series that explores some of the "burning questions" many people have, including:
Is there a God?
Why is there evil and suffering?
Which religion is true?
Can we trust the Bible?
Dr. Andy Bannister, who serves as the Canadian director of Ravi Zacharias International Ministries, guides people through these questions and explores the answers in hopes of better equipping churches and Christians.
4. Philosophy, Science and the God Debate
In a series of discussions, three esteemed scholars — John Lennox, Keith Ward and Alister McGrath — "dissect how we know things to be true, and with what degree of confidence we can hold these things to be true."
Some of the topics the three professors discuss are the relationship between science and religion, exclusivism and relativism, worldviews, the "big bang," and whether religion is "reasonable."
5. Israel, a Journey Through Time
Filmed in Israel, this documentary series offers a 2,000-year overview of the history of Israel beginning with Abraham, the first Jew and Father of Nations, and culminating with the birth in Bethlehem of Jesus, the Jew who divided history.
The series identifies the origins of the Jewish nation, examines anti-Semitism and how it started, follows the Jewish people's return to their homeland, and details Israel's struggles ever since.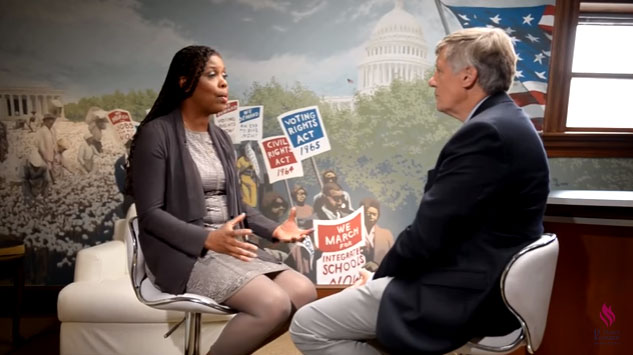 This television program created by D. James Kennedy Ministries examines key cultural issues from a biblical perspective. Some of the issues addressed in the program include the abortion industry, religious freedom, and the removal of biblical truths from culture, among other things.
If you're looking for more light-hearted entertainment, this series — produced by the Emmy award-winning production company David Harris Katz Entertainment, Inc. —"uncovers the truths and origins of everyday stuff."
Find out who created Coca-Cola, how Sweet 'N Low got its name, why we yell "shotgun" when getting in a car with friends, how the potato chip came to be invented, and how a donkey and elephant became associated with politics, among many other fun facts.
This reality dating game show, hosted by award-winning artist Natalie Grant, travels to churches to surprise singles — with a competition to find a partner to be matched with. Four potential partners are chosen from within the congregation. The single person chooses one of the potential partners to pursue a relationship with and their pastor helps guide them. Dates include service projects to biblical counseling.
9. Heartland
This family drama follows sisters Amy and Lou Fleming after the death of their mother, who cared for and trained horses, many of which have been injured or abused. In the drama, Amy goes on a journey of self discovery, uncovering her true gifts and talents.
"Heartland" was renewed earlier this year for its 11th season.
10. Traveling Light
This teaching series features bestselling author Max Lucado who takes viewers on a journey through the 23rd Psalm, inviting them to "unpack the burdens you were never meant to carry." In each episode, Lucado addresses a specific burden — including the burdens of discontent, guilt, grief, fear and weariness — in hopes of helping viewers get rid of the excess baggage and travel light.
Pure Flix, the company behind the 60-million-dollar film "God's Not Dead," has an online streaming service at PureFlix.com. The On Demand streaming service provides thousands of family-friendly and faith-based titles and is offering a FREE, one-month trial! Click here to sign up now: www.pureflix.com.