Apple iPad Pro 2 Latest Rumors, Specs and Features, Release Date: iPad Pro 2 will have an OLED Display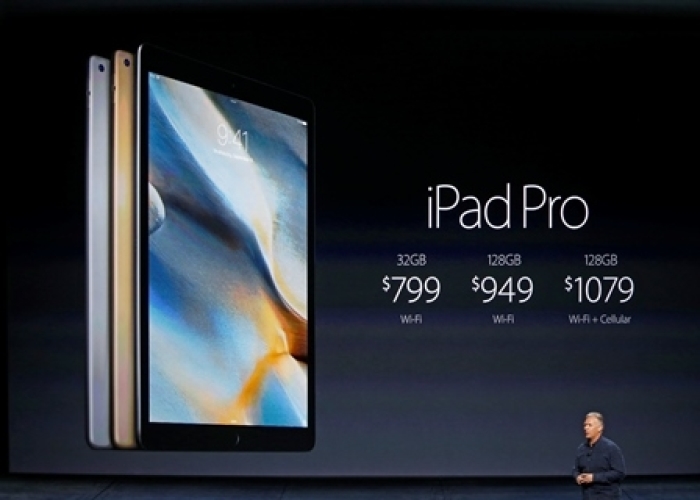 Apple did not reveal an iPad Pro 2 during the October 27 event, but this may signify that the tech company is preparing a major redesign to compete against the Microsoft Surface Studio.
Many analysts believe that Apple will go to great lengths when it comes to introducing innovations to the Apple iPad Pro 2. That's because they think the recently unveiled MacBook Pro 2016 didn't show enough novelty. In fact, the biggest new thing about the latest MacBook Pro may be the OLED Touch Bar above the keyboard.
Apple iPad Pro 2 Specs
The Apple iPad Pro 2 is expected to have new features, hardware specs and enhancements that will make it competitive against Microsoft Surface Studio and other up and coming devices. The iPad Pro 2 is rumored to run on the latest iOS 11 and is compatible with the Apple pencil for browser, mail, messages and other functions.
Leaked photos show that the iPad Pro 2 will have a lighter and thinner design. According to rumors, it will start with a price of $599 for a 9.7-inch screen model and $799 for a 12.9-inch screen model.
Other rumors mention that the iPad Pro 2 will have much improved panning, zooming and scrolling functionalities. It is said that the Apple iPad Pro 2 will also run on an A10X chipset.
Ming-Chi Kuo, a KGI analyst, said that 3 new iPads will arrive in 2017. These are the 12.9-inch iPad Pro, 10.5-inch iPad and the iPad Pro 2.
OLED Display
University Herald reports that the iPad Pro 2 and the iPhone 8 will use OLED display technology; a switch from the current LCD displays used in Apple devices.
The news that Apple will upgrade its display in these devices first came from Tai Jeng-Wu chief executive of Sharp. According to Phone Arena "The executive said that Apple needs to switch to the OLED panels in order to stop the recent slump that has seen it report three consecutive quarters of lower year-over-year iPhone sales."
If this gets realized, then Apple will essentially be switching to OLED panels from LTPS panels, which stand for low-temperature poly-silicon. Tai recommends that Apple goes through the path of switching to OLED even though there's no certainty that it will be a hit. That's because innovation is key, and it presents an opportunity amidst the crisis.
iPad Pro 2 Release Date
According to MacWorld, since the iPad Pro 2 was not even mentioned during the September and October event, it will probably come out next year, in March 2017 to be exact.