'Full Metal Panic!' Director's Cut Films Release Dates, News: Movie Edit Trilogy to Screen Prior to Premiere of Fourth Season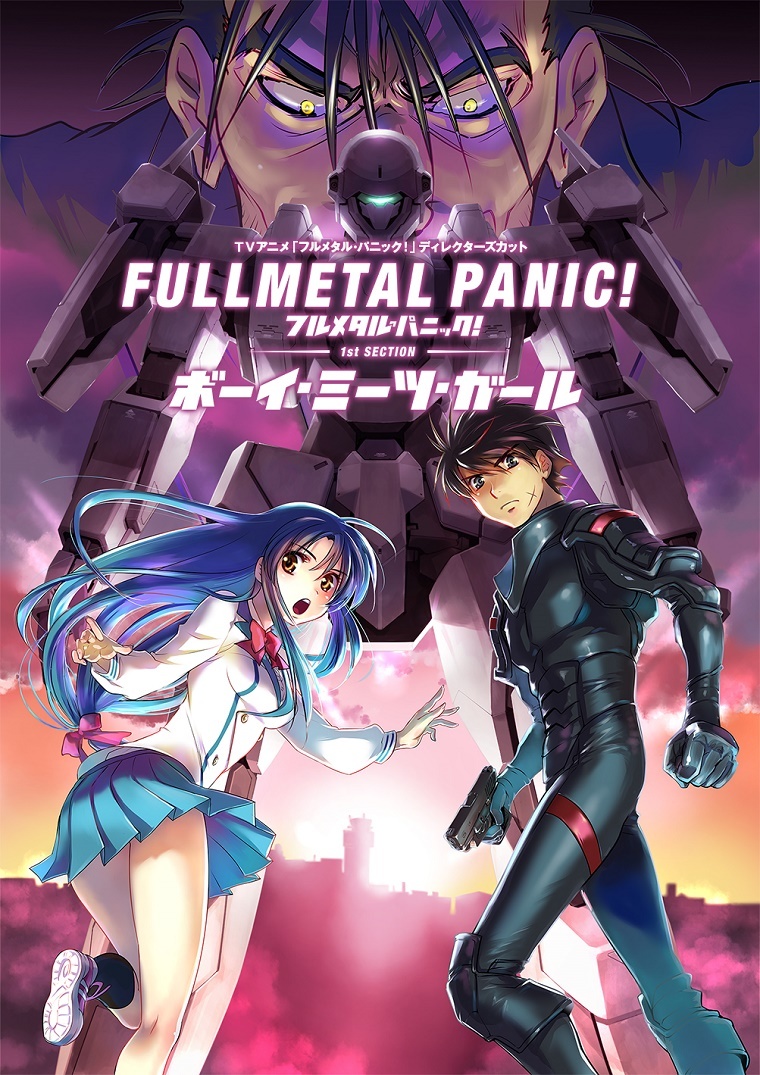 A fourth "Full Metal Panic!" series is coming in spring next year, and to pave the way for fans and newcomers alike, the full first season is being screened in three separate director's cut sections.
The first one, titled "Boy Meets Girl," has already begun screening at the Kadokawa Cinema Shinjuku in Japan last Saturday, Nov. 25, and it will run until Monday, Dec. 8. The second one, titled "One Night Stand," is scheduled to be released next year on Saturday, Jan. 13, while the third one, titled "Into the Blue," will be screened starting Saturday, Jan. 20.
The movie's theme, "Every Magic," is performed by Yamada Tamaru.
Based on the light novels written by Shoji Gatoh and illustrated by Shiki Douji, the series tells the story of Sousuke Sagara, who is a member of Mithril, a covert anti-terrorist private military organization tasked with the difficult mission of protecting a hot-headed high school girl named Kaname Chidori
According to Gatoh, the overall theme of the series is "Boys Meets Girl," and he strove to work in the order that kept this theme at the core of the narrative, no matter how many conflicts came to threaten the series protagonists.
The movie edit trilogy will also be released in Blu-ray and DVD next year on Feb. 28 for the first movie, March 28 for the second movie, and April 25 for the third movie.
Additionally, the companion series, "Full Metal Panic? Fumoffu," as well as the sequel series, "Full Metal Panic! The Second Raid," will be rebroadcast in the upcoming winter anime season.
The "The Second Raid" rebroadcast begins next year on Friday, Jan. 5, late night at 1:40 a.m. JST, while the "Fumoffu" rebroadcast begins on Sunday, Jan. 7, at 10:30 a.m. JST. Both series will air on Tokyo MX.
The fourth series, "Full Metal Panic! Invisible Victory," is scheduled to premiere in April 2018. At this year's Anime Expo, the creator said that the upcoming series will no longer contain expository episodes, but will instead go "full throttle" right from the beginning. However, it will still be following the original work "pretty closely."
The "Full Metal Panic!" and "Full Metal Panic? Fumoffu" are also available to stream via Crunchyroll in U.S., Canada, and South Africa.