'We truly serve a God of second chances': Tenn. governor grants clemency to Cyntoia Brown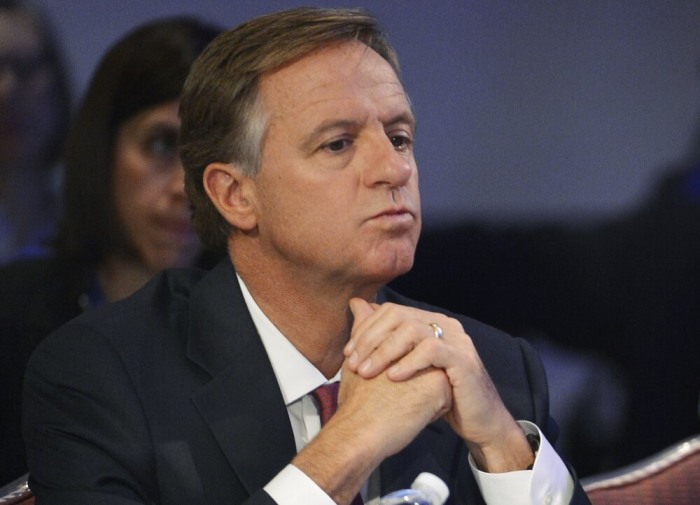 Tennessee Governor Bill Haslam has officially granted clemency to Cyntoia Brown, an alleged sex trafficking victim serving a life sentence for killing a man when she was a teenager.
In an announcement made on Monday, Gov. Haslam commuted Brown's sentence, releasing her to parole supervision on Aug. 7.
"This decision comes after careful consideration of what is a tragic and complex case," said Haslam in a statement. "Cyntoia Brown committed, by her own admission, a horrific crime at the age of 16."
"Yet, imposing a life sentence on a juvenile that would require her to serve at least 51 years before even being eligible for parole consideration is too harsh, especially in light of the extraordinary steps Ms. Brown has taken to rebuild her life. Transformation should be accompanied by hope."
In 2006, Brown was sentenced to life for the 2004 killing of 43-year-old Johnny Allen. She said she shot him after she thought he was reaching for a gun while in bed together. She was a minor when the incident took place, reportedly a victim of child sex trafficking at the time. She was tried as an adult.
Brown released a statement in response to the Monday announcement, thanking Haslam for the clemency and thanking people for their "support, prayers and encouragement."
"We truly serve a God of second chances and new beginnings. The Lord has held my hand this whole time and I would have never made it without Him," stated Brown, as reported by wkrn.com.
"Let today be a testament to His saving grace ... With God's help, I am committed to live the rest of my life helping others, especially young people. My hope is to help other young girls avoid ending up where I have been."
Russell Moore, president of the Ethics & Religious Liberty Commission of the Southern Baptist Convention, was among the many who celebrated the news, calling it "an important development."
"I am grateful for the wisdom and compassion of our friend @BillHaslam," tweeted Moore on Monday afternoon.
Parole conditions will include that Brown will be subject to a release plan given approval by the state Department of Correction and that she not violate any federal or state laws.
The parole supervision is scheduled to end on August 7, 2029. Brown is also expected to complete re-entry programming before her release from custody later this year.