Caring for the weak: What will our children inherit?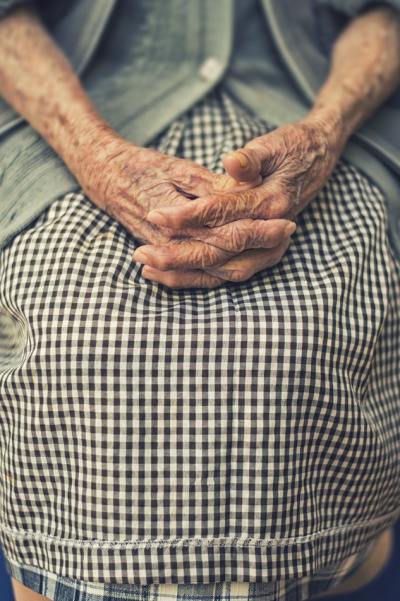 Several years ago, my grandmother, who has Alzheimer's disease, spent a season living with my sister and her husband. What I treasure most about those years is the opportunity my daughters had to witness my sister caring for my grandmother. When they visited their aunt, they saw my sister living out truths I want them to take into adulthood: the weak and the vulnerable are valuable, and we are people who care for them.
In recent weeks and months, policy makers across the spectrum have contemplated new ideas to support family care. Some propose a new, universal family and medical leave benefit. Others suggest the dispersal of Social Security payments after a birth or adoption in exchange for delayed retirement benefits.
Paid family leave has drawn such attention because the reality is, for many households, time to care for family members is not a given. It may require job arrangements or income sacrifices that are simply untenable.
During those years of caregiving, my sister was finishing a doctorate program that allowed her a flexible schedule. She could take my grandmother to mid-morning appointments or begin her dissertation work later in the day if my grandmother had a bad night. While I'm grateful my sister's academic obligations allowed her to be present, I recognize this is not a luxury many have.
The Pew Research Center reports that 26% of employees with incomes greater than $75,000/year and 62% of employees making less than $30,000/year received no pay when they took time off for parental, family, or medical reasons. Employees too often have to make decisions between generating income and caring for a new child or other family member.
My Christian faith holds the basic belief that every human being matters in our world—even as our society and, at times, adherents to my faith don't always affirm this idea for many people. Broken race relations, immigration injustices, and harsh socio-economic realities all too easily remind us that we have created systems where there is a hierarchy of value placed on human life.
When I consider how we honor family and caregiving in our current times, I recognize that much of our policy restricts people from caring for the weak and vulnerable. This effectively communicates the misguided idea that certain lives have less importance in our world.
We have developed a world where work responsibilities often become the foil that prevents people from honoring their desire to care for their loved ones. This has also been the experience for many people of color and many people in certain socio-economic groups for a very long time.
As a black woman raising black daughters, I'm well aware that one day my girls may confront obstacles as they look for employment and seek to establish their careers: the skewed perception of their work ethic, the fight against negative stereotypes, or even comments about their choice in hair style. Still, I think our society is moving in the direction of addressing these challenges and injustices.
Just as I believe in our ability to address the reality of racial bias in the workplace, I also believe we can make changes in the area of family care so that my daughters—and all of our children—do not inherit these insufficient policies.
Our children are taking cues from us about how they should honor family, caregiving, and human life. Do we want to raise them to believe that work and family cannot function together or that vulnerable lives are less important? Do we want them to have an expectation that caring for family means forsaking employment? The policies we create and implement become a mirror for future generations. If we don't address the issue of paid family leave, this experience of work superseding the needs of other human beings will be all our children know.
Several years ago, my daughters watched their aunt help my grandmother get ready for her day, ensure she drank adequate amounts of water, and generally be present as my grandmother grappled with the disappearance of her memories. They saw my sister sit next to my grandmother and hold her hand. I believe they saw the type of person I hope they might become.
I want my children to grow into people who believe it matters that we care for the young, the sick, and the very old. I think it's safe to say that these are values most of us want for our children. But we can't expect our children to absorb these ideas in the absence of structures that allow for seasons of caregiving.
Now is the time for policy-makers to consider ways to honor and enable caregiving in America by advancing paid family leave. Now is the time for us to find solutions in this generation so the type of world we want our children to inherit doesn't become an archaic notion of the past.
Patrice Gopo is the author of All the Colors We Will See, an essay collection about race, immigration, and belonging. Please visit patricegopo.com/book to learn more. To learn more about the role of the Church in supporting caregivers, visit www.FamiliesValued.org, and look for a new report in June titled "Called to Care: Honoring Elders and the Family Caregiving Journey."