God Expects His People to Share the Redemptive Story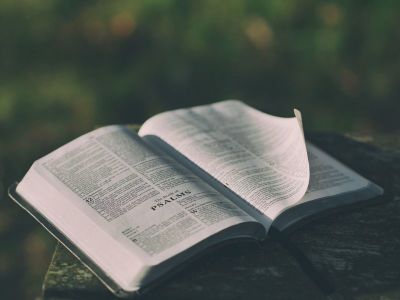 "Give ear, O my people, to my teaching; incline your ears to the words of my mouth. I will open my mouth in a parable; I will utter...things that we have heard and known that our ancestors have told us. We will not hide them from their children; we will tell to the coming generation the glorious deeds of the Lord, and his might, and the wonders that he has done." -- Psalm 78:1-4
Dietrich Bonhoeffer was one of the most well-known Protestant theologians of the 20th century. An active anti-fascist and a man of extraordinary personal courage, Bonhoeffer was executed in a German concentration camp a few weeks before the German surrender. In the book Bonhoeffer: Pastor, Martyr, Prophet, Spy, Eric Metaxes writes that as a child, Bonhoeffer spent much time reading. "The book, 'Heroes of Everyday' moved him very much. They were stories of young people who by their courage, presence of mind and selflessness saved others' lives, and these stories often ended sadly" (pp. 18-19).
Reportedly, one of the last books Bonhoeffer read, which he parted with only hours before he died, was "Plutarch's Lives." The book is a series of biographies arranged in tandem to illuminate their shared moral virtues or shortcomings. Commenting on Bonhoeffer's reading, author and educator Daniel Taylor writes, "Can we doubt that Bonhoeffer's reading shaped his acting, including the decision to risk his own life to save others? Ethics are more formed by the stories with which we surround ourselves, than by the rules that are drilled into us. Tell us what stories you value, and we have a good start on knowing who you are and how you will act in the world" (Story-Shaped Ethics Blog, 8-8-11).
Stories are important. Stories connect the past and present to the future. Stories have lessons to teach those who would listen. Psalm 78 is the longest of all the psalms except Psalm 119. Scholars affirm that it leads us through perhaps five centuries of Israel's history, beginning with the time of Moses to that of David. The people of God constantly pulled from their past in order to understand better the present and, much like today, the past often was understood and interpreted in terms of the concerns of the present. Although it may appear to be rambling, the Psalmist selects his stories carefully in order to make the right emphases and connections. Similarly, the Psalmist calls for his hearers to listen with a teachable spirit.
Throughout the Bible and still today, God expects his people to be familiar with the redemptive story, with each generation passing it on to the next. In so doing we will put our trust in God and will not forget his deeds, but will keep his commands (cf. Psalm 78:7).
Prayer: Lord, in the words of the hymn "tell me the story of Jesus, write on my heart every word."
Dr. Tracy Jessup is Vice President for Christian Life and Service and Senior Minister to Gardner-Webb University, which is a North Carolina-based private, Christian, liberal arts university that prepares students to become critical thinkers, effective leaders and compassionate servants in the global community.