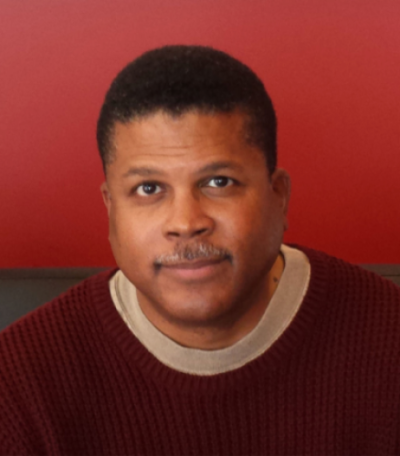 Several days ago, one of my daughters arrived home after a long day of working as a teacher for a local childcare center. I asked her about her day and she shared an interesting and disturbing moment she had encountered with her mother and me.
My daughter and some of the other childcare teaching associates were engaged in a discussion about one of today's heightened and unresolved societal problems covering the American landscape — racism and violence against black men and women and police brutality against unarmed black men.
The recent murders of George Floyd and Ahmaud Arbery were also included in the conversation. As the dialogue continued, a newly employed teacher — a young woman of a youthful appearance who looked as though she had recently graduated from high school, interjected with her comments.
She said, "They deserved to die. Black people are animals." With an expression of dismay, my daughter responded, "You know I'm black, right?" The woman replied, "Oh! I thought you were Hispanic." Afterward, the childcare owner who was present during the occasion told the woman, "You need to get up and come to my office right now." After a short conversation, the woman was fired and the owner apologized to my daughter for her behavior. My daughter and a teacher of Puerto Rican descent are the only people of color who are employed at the center.
When my daughter was a student in a predominantly white populated high school in a small northern Michigan town, her history teacher, upon entering into the black history section of their book, shared with his students that Dr. Martin Luther King, Jr. was the attorney who was involved in the noted 1954 Brown vs. the Board of Education Supreme Court lawsuit.
After being challenged by my daughter and another student — the only two blacks in the classroom — the teacher was adamant about being correct.  Thurgood Marshall was the lead attorney during the landmark case which outlawed racial segregation in United States schools. A concerted effort should be made by all educators teaching black history that accuracy is instilled in their instructions.
This country's educational system already has a long and troublesome track record of distorting, omitting or barely referencing the history of African Americans and other people of color in its history books. Therefore, a recalibrated mindset of inclusion needs to take effect.
Bigotry is taught, not inherited. If not corrected, it will most likely flourish into the evil of racism. Unwilling or lacking the desire to build relationships with other races and to learn about their cultures because of ignorance and fear is an excuse but not an acceptable one.
The heart has to change. It's the last frontier because we as a country have tried so many other things. This nation has passed laws that we thought were written in stone but can be changed with a stroke of a pen.
When you go to the doctor's office to see a new doctor for the first time, you have to complete a lot of forms before he will see you. He wants to know your medical history, your mother and father's history and possibly the histories of your grandparents. In order to diagnose and resolve the problem, you have to know the history of the problem.
Likewise, in order to begin to resolve the issue of racism, the white population has to engage with blacks in constructive dialogue in order to learn and understand their history in this country, the tragedies, the sacrifices and the triumphs of black history which is also American history. Although our cultures are different, we have a lot in common — experiencing pain and fear, having hopes, a desire to learn and wanting to be loved.
You can look at the various and pivotal moments before and since the founding of this country — the year of 1619, the slavery era, the Civil War, the Reconstruction era, Jim Crow, the civil rights movement era and the present — and say that these were not social and political crises. They were and are now spiritual crises.
The white populace within the church body of Christ and as a collective voice throughout the history of the United States has been vocal in their sanction for bigotry and racism or has remained silent in regards to race relations. There have been a few stalwarts here or there, but the human body cannot function in its maximum capacity with its limbs in restrictive operating conditions and the blood haphazardly flowing through our veins — attempting to out maneuver blood clots.
Therefore, the body of Christ will not function and reach its highest potential as mandated by God if his whole armor (Ephesians 6:11) is not worn at all times. Satan comes to kill, steal and destroy (John 10:10-29) and tries to immediately steal God's word if it's not rooted deeply in the heart (Mark 4:15). He accomplishes those things by manipulation through disobedience, divisions and distractions, and among other things. (I Corinthians 1:10) Can you imagine if the Trinity were divided amongst themselves —God the Father against the Holy Spirit, Jesus the Son against God the Father, and the Holy Spirit against Jesus the Son? He would be a God of disorder and not of order.  
Now is the time for the body of Christ — consisting of many races and ethnicities — to become united under the manifold grace of God and to relinquish and speak against the divisions of hatred and fear. This has to occur before we can spiritually impact our cities, states, the country and the world through our speeches and prayers. As Christians, we are supposed to share common experiences that shape the way we understand the worldview kingdom of God including our faith, race, national origin, gender and class. The desire for a change begins in our hearts and manifest in our homes, our church body and the houses of worship, and out amongst the people.
As Dr. Martin Luther King, Jr. stated, "One day we will learn that the heart can never be totally right when the head is totally wrong." Therefore, the focus should be on the church house, not the local or state governments, or The White House.
"Each one. Teach one." This African American proverb was written by an unknown author and believed to have originated in the United States during slavery when Africans were denied education.
Eric B. Willis, a native of Detroit, Michigan, is an author, freelance writer, genealogist and historian for over 20 years. He is a publisher and an award-winning author of an 872-page publication The Willis Handbook: An Intersection of Genealogy, Memoirs and History of a Black Family - 1835-2003 (2014). For additional information, send an email to info@panoplyhouseofpublishing.com.