Russia sentences 66-y-o Jehovah's Witness to 6 years in prison: 'It's unconscionable'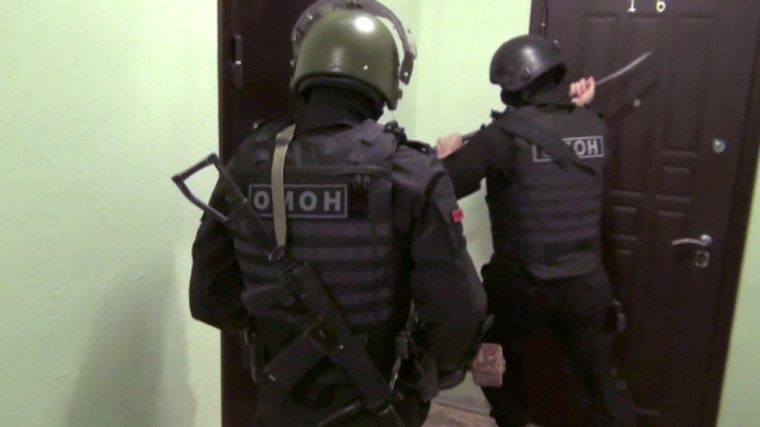 A Siberian court recently sentenced a 66-year-old Jehovah's Witness to six years in prison on charges of organizing an extremist group.
Yuriy Savelyev spent over two years in pre-trial detention before he was sentenced on Dec. 16 by the Leninskiy District Court of Novosibirsk. He plans to appeal the verdict, and will remain in pre-trial detention until courts decide on the appeal.
"It's unconscionable that Russia would send a 66-year-old peaceful man to prison in this environment," World Headquarters of Jehovah's Witnesses spokesman Jarrod Lopes told The Christian Post. "It's definitely not a place for a peaceful man like Yuriy."
In a Russian prison colony, Savelyev will live among violent Russian criminals. He will risk catching COVID-19, and he likely will be far away from his family and loved ones, Lopes said.
Courts sentenced Savelyev under a Russian law often used to target religions Russia's government considers "extremist."
"I have found myself being accused not of a crime, but of being a follower of the religious teachings of Jehovah's Witnesses," Savelyev said in court, according to the Jehovah's Witnesses website. "I have no enemies, and for my almost 67 years I have never been brought to administrative or criminal responsibility. I am against any form of violence, be it verbal, psychological or physical."
Savelyev was arrested after police raided his house in 2018. The homes of nine other Jehovah's Witnesses were also raided at the time. He was charged with organizing the activity of Jehovah's Witnesses in the city, according to the JW report.
Jehovah's Witnesses do not advocate violence and refrain from participation in politics, said Lopes. It's also against Russia's constitution to target individuals for their religion, so the law should apply to legal entities, not people.
"In the 2017 Supreme Court case, the actual verdict wasn't about condemning beliefs, it was about liquidating legal entities. Whether or not someone is a believer, really has nothing to do with liquidating a legal entity," he said. "They're using that law as a weapon and misapplying it to attack Jehovah's Witnesses religious beliefs. The law targets those who are extremists or terrorists or dangerous. It's a gross misapplication of the law."
Jehovah's Witnesses organizations were labeled "extremist" and banned in 2017 by the Russian Supreme Court. Since then, persecution has increased.
Russia's 117,000 Jehovah's Witnesses face strong government hostility as they peacefully practice their religion, Human Rights Watch Russia expert Rachel Denber told The Christian Post. Russia has raided the homes of 433 Jehovah's Witnesses, investigated 423 and imprisoned 45. The longest prison sentence a Russian Jehovah's Witness has received is six years.
"The numbers are really stunning," she said. "[Russia] doesn't go after every single [Jehovah's Witness], but they do go after communities that are active. The state also wants to really go after with prison terms those individuals who are active in the community or were elders."
Russia raids the homes of Jehovah's Witnesses as if they are terrorists, Lopes said. Ski-masked officers dressed in bulletproof vests and carrying weapons will break down doors in surprise raids. The authorities take pride in doing so, and often post video of raids online.
Russia's religious persecution focuses almost exclusively on Jehovah's Witnesses, said Denber. It's likely that the Russian government feels concerned about the group's growing numbers or suspects it of being an American organization.
"I think it's important to bear in mind that it's still a completely blatant example of violation of the right to freedom of religion," she said. "The banning of Jehovah's Witnesses casts a real shadow on religious freedom in Russia. It reflects the strengthening of the Russian Orthodox Church in state policy. You don't see this kind of ban on other sorts of religious life."
Thousands of Jehovah's Witnesses have fled the country since the crackdown in 2017.
People in America can fight for religious freedom for all in Russia by sharing news about persecution issues, both Denber and Lopes said.
"The more it's in the public domain, the more attention it gets. That already means a lot to the people who are under persecution," said Denber. "[You can also] send letters to the people who are in prison now."
A majority of Russia's population is Orthodox Christian. Jehovah's Witnesses are among many other religious groups, including Jews, Protestants, Catholics and Hindus, that make up less than 1% of the population.
Currently, there are 8.6 million Jehovah's Witnesses around the world.