Perry Noble Talks About Day He Was Ready to Shoot Himself After Megachurch Firing, Separation From Wife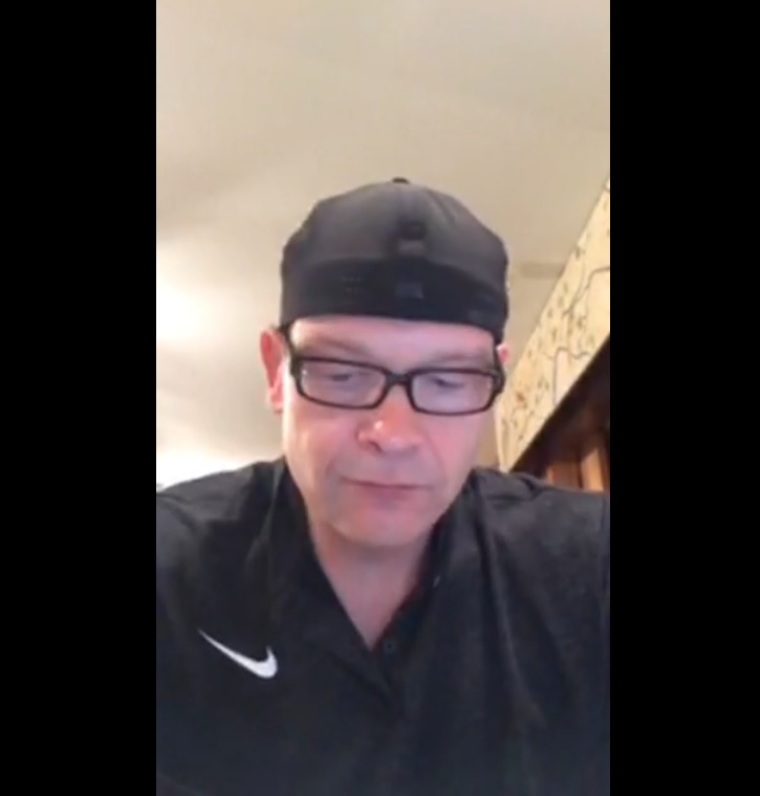 Former NewSpring Church senior pastor Perry Noble, who lost his job and separated from his wife last year following struggles with alcohol, has opened up about the day in rehab he was ready to shoot himself and how God's voice saved him.
Noble pointed out in an emotional Facebook video on Sunday that suicide affects a lot of people in America, and admitted that he was close to taking his own life after he was fired from NewSpring in South Carolina last June.
"I was absolutely drinking too much," he admitted in the video.
"In rehab I was diagnosed with PTSD," he added, which stemmed from "some events that went all the way back to when I was molested when I was 6 years old."
The former megachurch pastor noted that he will share more details about that situation at a later time.
He said that the way he tried to cope with his issues led to further problems, however.
"I did it wrong. I totally messed up. I turned to alcohol as my source," he said, explaining that it provided him with a temporary relief.
"When you are in pain, when something is broken, when something is hurting, temporary relief is better than no relief at all," Noble said of his mindset at the time.
He insisted that he was not attempting to justify his alcohol use, but was offering insight into how he was hurting at the time.
Noble admitted that things did not turn out as he would have hoped for with NewSpring.
"Ultimately, I was fired. I wasn't just fired, I was fired publicly. There was a lot of shame. Shame that I brought on myself. I'm not blaming anybody," he clarified.
Noble said that his wife, Lucretia, decided to leave him at the time, and took with her their daughter, Charisse.
He clarified that there was never any domestic abuse going on and that Lucretia made her own decision to leave.
"I lose my job, my wife leaves me, and I felt like those closest to me, whether true or not, abandoned me. I couldn't get a return phone all, I just felt alone," said Noble who checked into a rehab clinic.
"I felt like a failure, I felt alone, I felt betrayed, and whether those feelings are true or not, that's how I felt."
The former pastor admitted that he had finally arrived "at the point where I was willing to go through the uncertainty of death rather than live through the certainty of life," despite believing in Jesus and Heaven and eternity.
Noble said that four days into rehab in Arizona, he made the decision in his mind to leave the facility and take his own life.
"I had the spot picked out, I had the gun picked out, and I was going to literally take my own life," he said, fighting back tears.
He went on a walk at night at the rehab center. But right before he was going to leave, he heard God speak to him.
"It was the clearest I've ever heard His voice. He told me 'I'm not finished with you yet.'"
The former pastor said that that is what he needed to hear at that moment.
"It was powerful, it kept me in the game," he revealed.
Noble admitted that God's voice did not change his circumstances or his feelings, but it was then he knew that he was not alone.
Addressing people watching the video who may be thinking about suicide themselves, he said:
"It's not a coincidence that you're sitting at the other side of this computer listening to me tell my story. Maybe He is using me to spread that encouragement to you.
"If God can do it for me, He can do it for you. And He will. I absolutely believe that."
Noble said that it has been a year since his suicidal thoughts, and noted that he is still not where he wishes to be in life, but that things have improved.
"I'm still not where I wish I was. I miss pastoring at church, I love the local church. I'm getting to travel and speak," he said. "My wife and I are still separated, there has been no reconciliation there. I still have a lot of friendships that I lost — I'm not where I wish I was, but I'm not where I used to be."
Noble said that he has learned that God is very faithful.
"We can worship God on the mountain top, but we get to know God in the valley," he added.
"God is faithful, He will never leave you, He will never forsake you, He is always with you."
Noble said that even as he felt abandoned and betrayed, he knew that "God is still with me," and told people watching that "He is still with you" as well.
"I don't know what the next six months or the next year will look like, but I know the Lord is by my side and He will stay by your side as well."