Transgenderism has exploded across the world in the past decade, particularly in the West.
The Williams Institute at the UCLA Law School reports that the number of young people identifying as transgender has doubled in just the last few years and that one out of five people who identify as transgender are thirteen to seventeen years of age.
The number of minors in America receiving a diagnosis of gender dysphoria tripled from 2017 to 2021, with more than forty-two thousand receiving the diagnosis in 2021. On the popular social media platform TikTok, #trans has logged 50.2 billion views as of this writing, having nearly doubled within the last year.
"Transgender ideology has been wreaking havoc on and fracturing countless families and I've lost count of how many moms and dads have reached out to me in desperation over the years as I've been on the front lines reporting on the advance of this dogma around the world. These parents are at the end of themselves trying to save their teen children from irreversible medical harm and from ideological indoctrination that is warping their ability to think, reason, and function in society. In this new e-book we explain in considerable depth not only the institutional capture but also how our very means of communication – our language – has been wielded to manipulate and twist the truth about the most basic of things and confuse a generation about their bodies and their identity as male and female. Most importantly, however, we aim to offer a redemptive solution to the madness."

"Most Americans are stunned by the rapid rise of a multi-billion dollar transgender industry which specifically targets children and teens. While it seems to have arisen overnight, it's actually a long-term strategy that has been underway for years. A child struggling with identity is nothing new, but what is new is the highly-coordinated effort to convince children that something is fundamentally wrong with them, and that changing gender is the answer."
This is not a "right versus left" issue. The vast majority of Americans—Republicans, Independents, and nearly a majority of Democrats as well—think that, according to an October 2022 Summit Ministries and McLaughlin and Associates poll.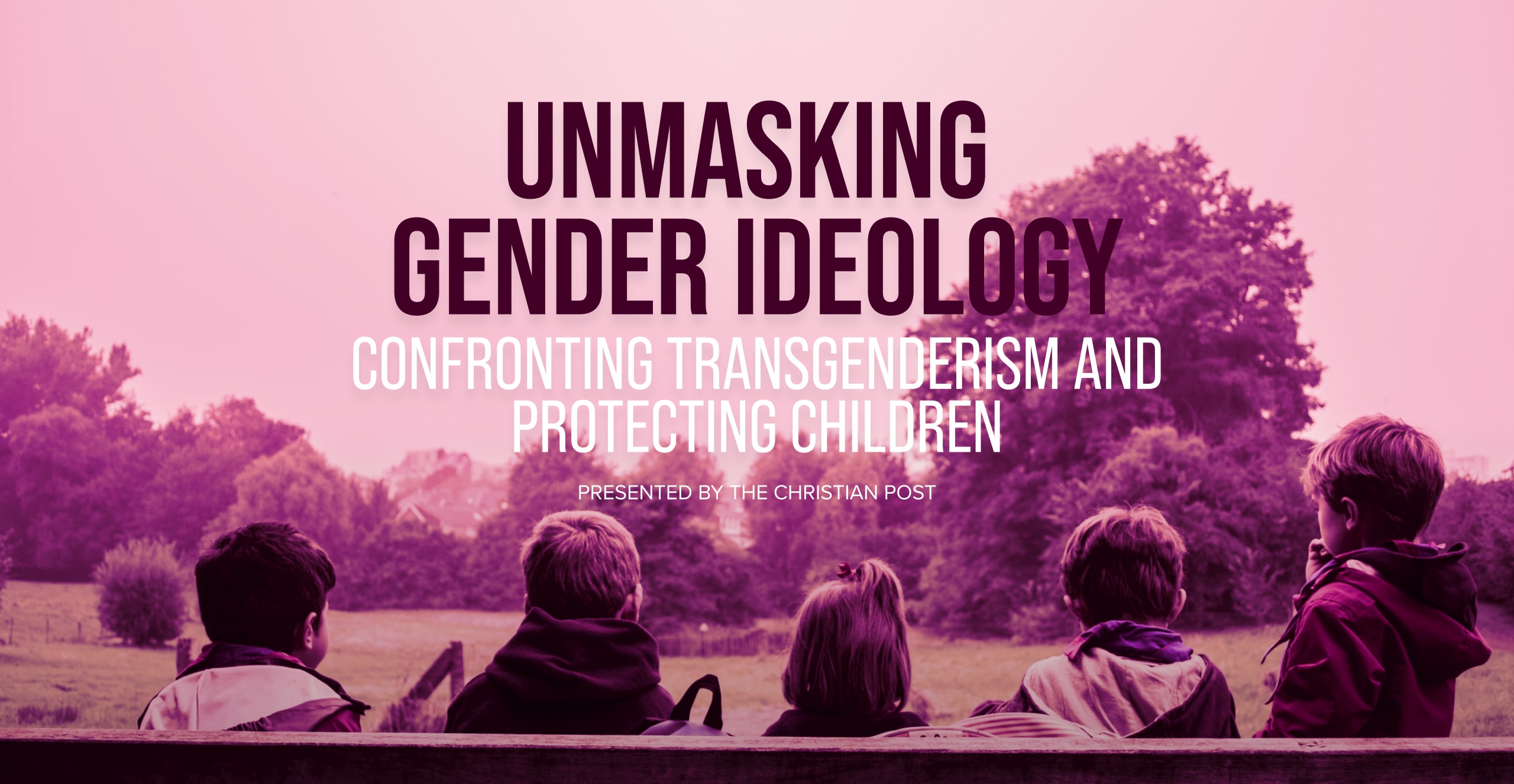 The Christian Post is honored to present "Unmasking Gender Ideology: Protecting Children, Confronting Transgenderism" at First Baptist Church of Dallas on March 23, 2023. A panel of experienced professionals who have been fighting gender ideology in their respective fields will present at the event.
Listen to the Generation Indoctrination Podcast
The transgender craze is growing and metastasizing in America and worldwide. Confusion is abounding. And while Western cultures celebrate and elevate gender chaos, the societal and cultural costs are quickly mounting. Join enterprising journalist Brandon Showalter of The Christian Post for a no-holds-barred exploration of the topic in "Generation Indoctrination," a documentary-style podcast series aimed at exploring the roots and impact of the transgender debate.
---