'Expendables 4' cast latest news: Hulk Hogan to be villain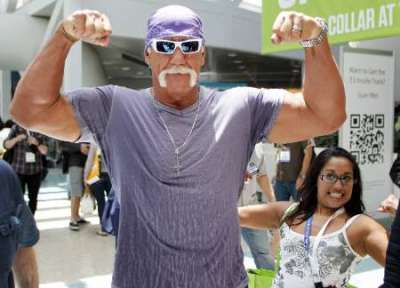 Despite the lack of confirmation concerning "Expendables 4," rumors state that the film is expected to have Hulk Hogan as the villain.
Sylvester Stallone is expected to produce the upcoming film, who was rumored to have spoken with Hogan about the fourth installment of the franchise. Hogan said, "We're trying to figure out a way to maybe turn me into the most evil man in the world. Y'know, Stallone gave me my first break and he's been a great friend for all these years ... We had a great conversation, talking about the possibilities. Can I still run, can I still jump? Well, not as fast or not as high, but I think Hollywood could find a good stunt man to help me out."
Arnold Schwarzenegger also hinted that the installment is expected to push through, as long as there is a workable plot and some comedy. It was also speculated that Manny Pacquiao will be joining the film, as well Harrison Ford, Mel Gibson, Wesley Snipes, Dolph Lundgren, Antonio Banderas, Jet Li, Terry Crews, Randy Couture, Kellan Lutz, and Ronda Rousey.
Meanwhile, Dwayne Johnson expressed his interest in a villain role for the next movie, if Stallone is still interested in pursuing the film. Cinema Blend revealed that Jason Statham will also have a role in the next installment. He said, "Working with Sylvester Stallone is beyond a pinch yourself moment. I remember growing up watching his films. And to be directed by him and to be in a movie that he's produced and to be shoulder to shoulder with Sly is a privilege any man who loves action movies would never turn their nose up at. I mean, it's terrific. I'll do as many as he wants."
The previous installment of the franchise was launched last 2014. It grossed approximately $206 million worldwide, with only $39.3 million in the United States alone and $15.9 million in its opening. It received negative reviews from critics because of its plot and CGI outcome, even with its move to a PG-13 rating in order to open up its target audience. This, in effect, resulted to less onscreen violence.