Retired Navy SEAL Britt Slabinski Awarded Medal of Honor for His Heroic Actions During a 2002 Battle in Afghanistan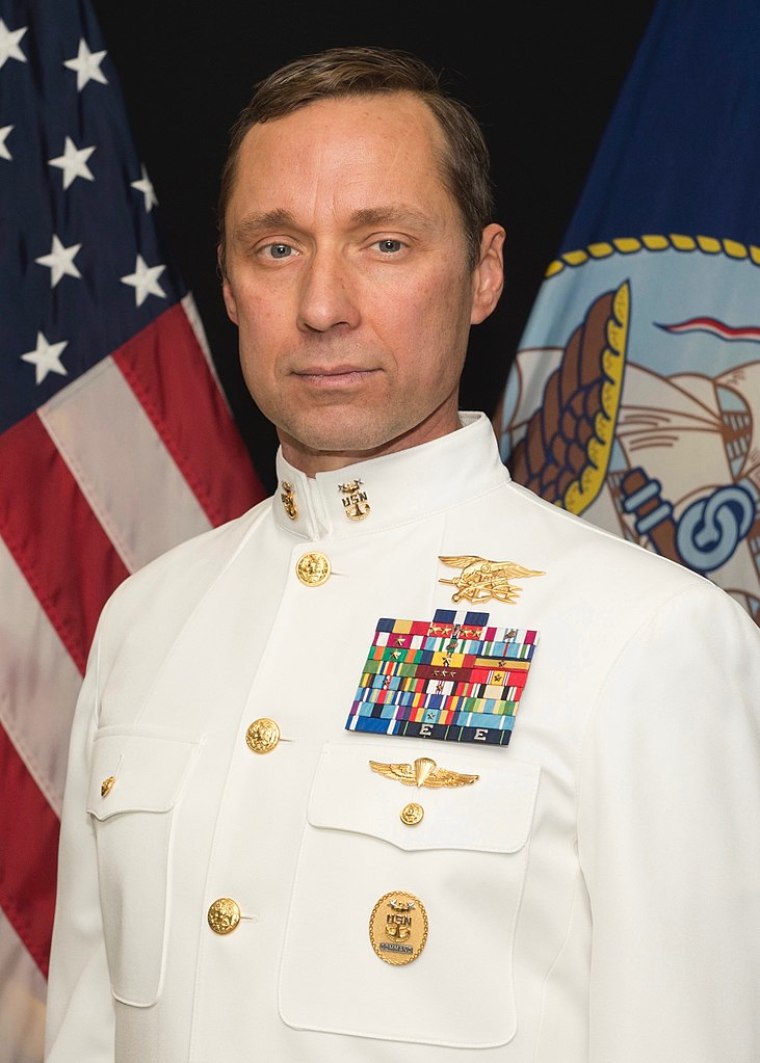 War is always costly in so many ways.
Numerous lives are lost in battle, and even many of those who survive are never the same after seeing the horrors of war up close.
However, even in the darkest of nights and in the most heated of battles, values and virtues can shine through, as exemplified by the brave men and women who constantly fight to keep the country safe from those who would dare harm it.
One such individual who showed incredible courage even in the face of incredible danger is the now-retired Navy SEAL and Master Chief Special Warfare Operator Britt Slabinski.
Slabinski was involved in a particularly intense battle back on March 4, 2002.
According to a report from USA Today, Slabinski and his team were aboard an Army Chinook helicopter early in the morning on March 4 when militants launched a surprise attack. While attempting to escape the enemy fire, a fellow Navy SEAL named Neil Roberts fell from the helicopter.
In an interview with Breaking Defense, Slabinski said that an old lesson he learned as a Boy Scout kept running through his head as he weighed the decision of whether or not he and his team should make the dangerous trip back in an attempt to rescue Roberts knowing full well that they could end up being killed in the battle. According to Roberts, he decided to go back "because I hadn't done my best yet to try and rescue him."
Along with a new team, Slabinski would return to the site where Roberts fell in an attempt to rescue his fellow Navy SEAL, and in the process, he exposed himself to great danger and enemy fire coming from more al-Qaeda militants.
Slabinski described a difficult scenario that he and his team had to survive that night, and not all of them did manage to make it out alive.
Still, just as the militants relentlessly fired at Roberts and his team, but the Navy SEAL did not back down from the fight. Slabinski would keep up the fight until reinforcements eventually arrived and extracted them from the battlefield.
For his courage in the face of near certain death and his determination to rescue a colleague left behind, Slabinski was presented with the Medal of Honor, the highest and most prestigious award that can be given to a member of the U.S. military service.
The Medal of Honor was presented to Slabinski by President Donald Trump during a recent ceremony at the White House.
In the lead up to the medal's presentation, President Trump called Slabinski "a truly brave person."
During that Breaking Defense interview, Slabinski said that he will "accept that medal with great humility." He added: "In many ways I'm uncomfortable being singled out because when you wrap your head around that whole battle, every one of them deserved this medal. That's no exaggeration."
Slabinski may not be completely comfortable with being singled out, but he is certainly more than deserving of the Medal of Honor he has received.