Richard Nixon Was an Amateur Compared to Hillary Clinton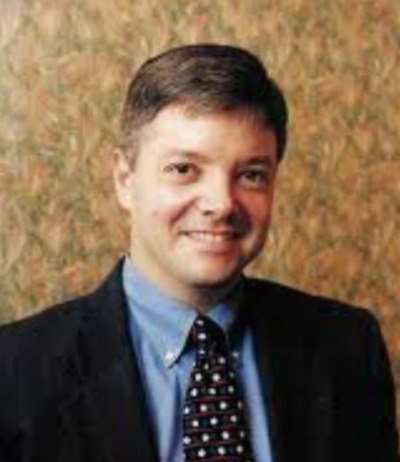 In the midst of an ongoing email scandal, former Secretary of State Hillary Clinton is being treated with kid gloves by House Republicans.
Democrats know how to use a scandal like Watergate or Iran-Contra to their political advantage. In contrast, Republicans are notoriously cautious about aggressively investigating scandals involving Democrats.
In this case, Hillary Clinton likely circumvented the Federal Records Act by using a private email system. After a subpoena, she destroyed 30,000 emails and wiped a server "clean" after refusing to provide it to an independent investigator. She claimed the server did not suffer any security breaches, but no outside arbiter was allowed to verify that statement. Along with her associates, she determined which of the 60,000 emails she sent during her tenure as Secretary of State would be presented to the State Department.
Of course, normal people have to follow the law and Hillary Clinton makes her own rules. Hillary has been getting away with questionable behavior ever since she turned $1,000 into $100,000 in cattle futures. In this case, her deception is even more of a problem because she is on the verge of announcing her presidential campaign.
Back in the Watergate scandal, Democrats pilloried Richard Nixon due to an 18-minute gap in an incriminating audiotape. It was assumed that Nixon discussed details of the Watergate cover-up during that infamous gap. In comparison, Hillary Clinton makes Richard Nixon look like an amateur. According to former Judge Andrew Napolitano, a Fox News contributor, "she could have taught Richard Nixon a lesson."
Instead of the State Department determining the nature of her emails, Clinton made the decision herself. In Napolitano's view, "she disabled the record keeper from doing it because she was the record keeper." Napolitano urged a prosecutor to have "enough courage" to charge the former Secretary of State with obstruction of justice and destruction of documents. Of course, the Eric Holder Justice Department will not charge Hillary Clinton with anything.
In her recent news conference, Clinton claimed that she mixed personal and professional emails because she wanted to use only one device, a BlackBerry, for such communications. However, the Associated Press just learned that Clinton had an iPad that she also used for email messages. In response to a Freedom of Information Act request, the State Department released a scant total of four Hillary Clinton emails, but those few messages revealed a wealth of interesting information.
Not only did the Associated Press learn that Hillary had another device for emails, it was also discovered that she mixed up personal and professional correspondence. In one email to her top assistant Huma Abedin, Clinton asked about "attractive boxes/baskets" among other house decorations. This response occurred after Abedin sent Clinton information about drone strikes in Pakistan. Obviously, Clinton's email account was used for a variety of purposes with personal and work issues being addressed simultaneously, which is why her server should have been made available to House investigators.
To get answers, Congressman Trey Gowdy (R-SC), Chairman of the House Select Committee investigating the Benghazi attack, has asked Clinton to submit for a private interview. A better approach would be for House Republicans to stop the kid glove treatment of Hillary and demand that she answer questions under oath in a public hearing, just like Democrats have treated Republicans for decades.
In the view of Republican National Committee Chairman Reince Priebus, Clinton's activities are "criminal in nature." The only way to verify his claim is to put Clinton and her top associates under oath. It is time for the House Republicans to start playing hardball with a woman who has used those tactics against her political opponents throughout her entire life.
Jeff Crouere is a native of New Orleans, LA and he is the host of a Louisiana based program, "Ringside Politics," which airs at 7:30 p.m. Fri. and 10:00 p.m. Sun. on WLAE-TV 32, a PBS station, and 7 till 11 a.m. weekdays on WGSO 990 AM in New Orleans and the Northshore. For more information, visit his web site at www.ringsidepolitics.com. E-mail him at jeff@ringsidepolitics.com.