Student 'Suspended' for Saying 'Bless You' in Class; Assistant Principal Claims It's Not 'Religious Issue'
A student at Dyer County High School in Tennessee claims that she was suspended after saying, "bless you" to a student who sneezed.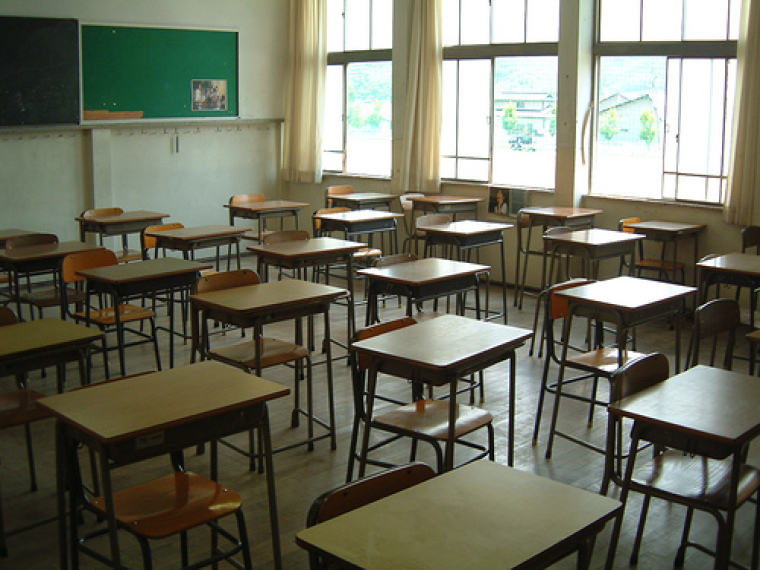 On Monday, 17-year-old Kendra Turner said "bless you" to another student who sneezed during class. The phrase is reportedly banned from the teacher's classroom, as each teacher is allowed to set rules and limits for his/her classroom. One student took a photo of the alleged board in the room, which states the rules for the room, which does list the phrase "bless you" along with others such as "my bad," "stuff," and "I don't know."
"A girl sitting right next [to] me sneezed in class," Kendra told blogger Trisha Haas. "I said, 'Bless You!' My teacher, (Name redacted by Editor) asked, 'Who said that?' I said, 'me.' She said, 'Why did you say that?' I said, 'Because it is courtesy.' She said, 'Says who?' I said 'Says my pastor.' She said 'Well we don't say that in class.'"
"I asked her why it was a big deal to her," Kendra continued. "She yelled at me and said 'We will not have Godly speaking in my class!' That is when I stood up and said 'My pastor said I have a constitutional right – 1st amendment freedom of speech.' She said 'Not in my class you don't.' I said 'I will defend my religion.' She said 'You will not in my class because I trump everyone.'"
Kendra then goes on to claim that she was sent to the assistant principal's office, and afterwards was sent to In-School Suspension (ISS).
The assistant principal reportedly told Kendra that if she didn't want to respect her teacher's rules, "then maybe her pastor should teach her because freedom of speech and religion does not work at school," the Friendly Atheist wrote on Patheos.com.
The school cannot speak about the exact nature of the situation because of Kendra's age but issued a statement noting that "there are two sides to every story. Sometimes people spin things and turn them to make them seem one way, but I cannot discuss anything specific in order to protect the child."
"We allow the teachers to set rules in the classroom that work best for them, and I think that's fair," Assistant Principal Lynn Garner told the Dyersburg State Gazette. "We really stress what we call a reasonable request. If a teacher asks his or her students to do something reasonable to avoid a distraction in the classroom, then we expect the students to follow the rules. If it's not a reasonable request then we'll sit down and talk about it to get it right."
Garner added that Turner did appear in the principal's office and then placed in ISS for the remainder of the class. However, that is normal protocol, given that there are not enough workers to keep an eye on every student sent to the principal's office.
"It gives us a chance to find out what the situation is and what happened in the classroom for them to be in the office in the first place. In this case, this was not a religious issue at all, but more of an issue the teacher felt was a distraction in her class," Garner said.
Yet Turner noted that she wants to be able to speak freely no matter where she is.
"I want God to be able to be talked about in school," she explained. "I want them to realize that God is in control and they're not. I also don't want the teacher being bashed because that's kind of harmful and disrespectful."