'Unconditional' Release Announced, Film Based on True Story
Harbinger Media Partners has announced the September 21 release of the new film "Unconditional" based on the true events surrounding Joe Bradford.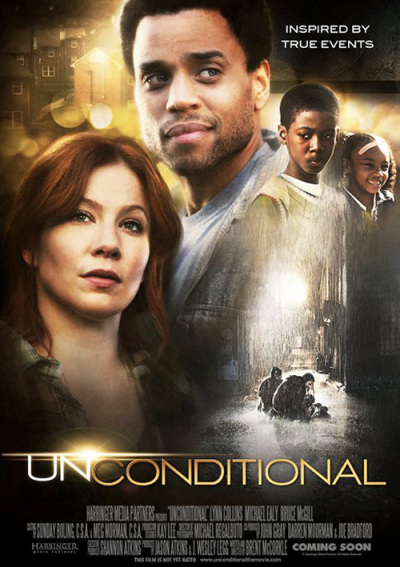 The captivating drama stars Lynn Collins, who appeared in "50 First Dates," as well as Michael Ealy from "2 Fast 2 Furious."
"No matter how dark your circumstances, working for those forgotten by society brings hope and turns servants into heroes," explained the film's producers Jason Atkins and J. Wesley Legg when describing the film's premise.
Written and directed by Brent McCorkie, "Unconditional" follows Samantha Crawford, portrayed by Collins, who loses her husband and in turn, her faith. While on a quest to avenge her husband's murder, Sam is reunited with her oldest friend, Joe Bradford, portrayed by Ealy. The two embark on a journey that leads back toward God's unconditional love.
Bradford, or "Papa" Joe, spends the last days caring for fatherless children and meanwhile inspires Sam to resist her desire for revenge.
The film encourages viewers to make a difference in their own communities as well as forces them to consider what is most important in their lives. "Unconditional" includes themes such as reconciliation, second chances, forgiveness, sacrifice, and the true meaning of unconditional love.
Additionally, "Unconditional" has joined forced with Ministries Serving At-Risk Children & Youth Through Its ACT Campaign.
Today, Bradford serves seven at-risk communities in the Nashville, Tenn. area through his ministry Elijah's Heart.
"My dream is that Unconditional inspires cities to unite in love to rescue one of our most precious commodities: thousands of at-risk and fatherless children torn by poverty and oppression," said Bradford in a press release.
The ACT Campaign was launched alongside "Unconditional" and encourages moviegoers to serve their communities. Audiences are welcome to sign up to become partners with the film and its message at unconditionalthemovie.com/act.
Unconditional Trailer (VIDEO)