'Warcraft' movie plot news: Official trailer leaked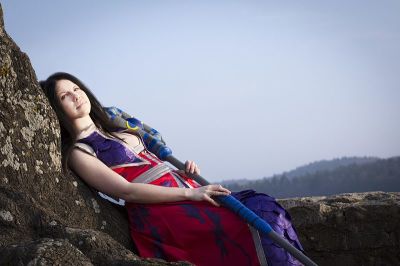 Earlier this week, trailer for the movie adaptation of the popular video game developed by Blizzard Entertainment titled "Warcraft" was leaked.
The movie Warcraft, directed by Duncan Jones, was first announced more than 10 years ago, but only started production last 2013. It is led by producer Thomas Tull under Legendary Pictures.
Jones shared his excitement for the film, comparing it to the "Lord of the Rings" triology by Peter Jackson. He said, "Peter Jackson did a magnificent job of setting the table: for Tolkein's universe with his first Lord of the Rings film. I know that my job in this first film is to establish certain characters, places and culture, while telling a story that a broad audience can be excited by! Hopefully, if I have done my job right, people will want to know and see more! There is certainly plenty more to tell! I would love to be part of that process of expanding on the lore that makes up Warcraft, but it will all depend on what you, the audience, think of our first film!"
It was reported that the trailer for the film was recently leaked. A clip was revealed during the San Diego Comic-Con, which somehow made its way to YouTube. Uploaded by YouTube user Emergency Awesome, which was then later on removed. However, there are several videos online that recap the details of the teaser.
The film will reportedly focus on the introduction of human and orc characters and the ongoing war. Reports by Crossmap state that the upcoming film has two protagonists: Sir Anduin Lothar and Durotan. Sir Anduin Lothar will be played by Travis Fimmel and Durotan will be played by Toby Kebbell. The cast will also include Ben Foster, Paula Patton, Dominic Cooper, and Rob Kazinsky.
Warcraft will be hitting the theaters on June 10, 2016.