Was Saddleback Church Youth Mentor Who Was Charged With Molesting Boys a Volunteer?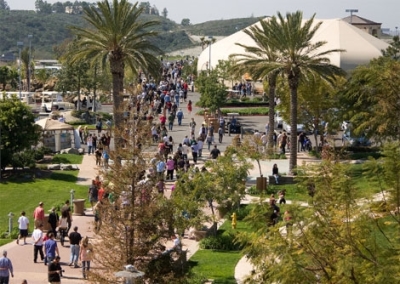 As the Saddleback Church community in Lake Forest, California, continues reeling from the arrest of a youth mentor on charges relating to molesting two teenage boys, some are questioning whether the mentor was a paid employee or a volunteer — as the megachurch stated.
Ruven Meulenberg was charged on Tuesday with five felony counts of lewd acts on two junior high school boys. The acts allegedly occured over the period of a year starting May 2016 both on and off church property. The boys were 13 years old when the sexual molestation began.
In a May 26 statement, Saddleback Church, which is led by Pastor Rick Warren and is one of the largest churches in America, said it was "shocked and grieved" over the inappropriate conduct — that was quickly reported by Saddleback staff to the Orange County Sheriff's Department — and described Meulenberg as "a student ministry volunteer."
But Lighthouse Trails, a Christian publishing company started by David and Deborah Dombrowski, is questioning whether Meulenberg's position as a "volunteer" is accurate. In a blog post earlier this week, Lighthouse suggested that Saddleback might be trying to downplay the role of the alleged molester.
It pointed to a 2014 article written by A. Larry Ross Communications, which handles public relations for Saddleback and Warren. Meulenberg and his twin brother, Efraim, are described as "being on staff" at the church in a September 2014 article about their video game endeavors.
The Christian Post reached out to the public relations firm for clarification on Meulenberg's past and present roles at the church, and was emailed the following response on Wednesday:
"We have confirmed with Saddleback Church colleagues that the May 26, 2017 statement about the student ministry volunteer is accurate."
While confirming that Meulenberg is a volunteer, the PR firm did not explain the discrepancy between Saddleback's current description and the 2014 article.
In its statement last week, Saddleback went on to describe the "strict procedures" it has in place for volunteers in their student and children's ministries.
"As a part of Saddleback, you know that our church has been built on the service of thousands of volunteers who donate hundreds of thousands of hours of their time. Most of you know that for decades we've had extremely high requirements and strict procedures in place for anyone who volunteers in our student and children ministries."
Those procedures include fingerprinting, background checks and personal interviews. Meulenberg had no record of arrest or criminal charges, the church stated.
Other questions brought up by Lighthouse Trails in its blog post included Meulenberg's parents and their role at Saddleback Church. Several past articles describe his father, Abraham, as a pastor at the megachurch. 
Abraham Meulenberg is described as a "Saddleback pastor in charge of interfaith outreach" in a March 2012 article by The Orange County Register. An October 2013 article by WND.com states he is "pastor of Interfaith Outreach at Saddleback."
Saddleback did not provide clarification about Abraham Meulenberg's current role at the church.
Lighthouse Trails noted that Meulenberg's mother, Marieke, also appears to be a staff member at Saddleback. Her LinkedIn page lists her as a "Project Manager," and her previous role was "Volunteer Coordinator in Office of the Pastor."
Warren, who has not commented on the case, had praised the twin brothers' work in creating a Bible-based video game about David of the Old Testament back in September 2014, as CP reported.
The California pastor said at the time that the brothers' project was "a game-changer for families and gamers alike. 'The Game Bible' is an incredible way to experience the stories of the Bible."
Meulenberg explained back then that one of the main ideas behind "The Game Bible" was to cater to families who want "a game that is true to the Bible but still has high entertainment value but doesn't take away or add to the stories."