Jefferson Bethke Takes on 'Counterfeit Gods' in New Spoken Word
Disclaimer: This article contains content not suitable for minors
Artist Jefferson Bethke released a new poem titled "Counterfeit Gods," questioning what people worship in place of the God of the Gospel.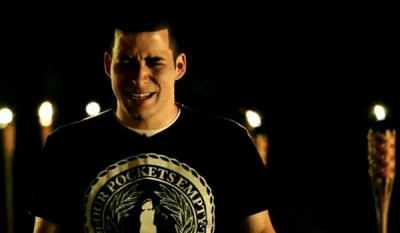 The spoken word poet, who shot to fame early this year for his "Why I Hate Religion, But Love Jesus" poem, delivers what many are calling another "powerful" poem that not only hits at a pervasive problem but also introduces Jesus.
"Everyone has a god whether or not it's the God of the Gospel," he says. "You might not believe in God but everyone has that one thing that's king.
"See we all worship something. To an object, we're all liable. Ladies, to some your boyfriend is your god and Cosmo is your Bible. Yet we mock and we laugh at the Israelites' golden calf but we do the same thing right back. It just looks a little different than that."
"So question: What's on your throne?"
The new poem was released Tuesday and has already drawn over 100,000 views on YouTube. His previous poems (addressing religion and sex) have garnered as many as 22 million views.
Many have begun to recognize his talents and are expressing their gratitude for his work.
"Love it!!!!!!!!! Really spoke to me and this message keeps coming up for me. I think it's time to re-evaluate. Thank you Jeff. Keep up the Lords work!" wrote Jeana Kaye Croteau on Bethke's Facebook page.
Bethke said he hopes the five-minute poem will encourage and push people closer to Jesus.
The young Tacoma, Wash., resident describes himself as someone who loves Jesus and is addicted to grace. "I'm just a messed up dude trying to make Him famous," he says.
In "Counterfeit Gods," Bethke challenges those who allow the things of this world to define them.
"What do you chase so that you don't feel alone? What defines you? What do you give ultimate worth? And what if taken would bring ultimate hurt? Now see, that is your god," he says.
"Reality check. If you can't give it up, you don't own it. It owns you. And that's why the Bible, it says we're spiritual prostitutes. In fact, it even says we're worse because at least prostitutes get paid for their works. All we get paid is a hearse."
"What is your god?" he asks.
"Some of us worship in bars, some of worship our possession or some of us worship our cars. Some of us worship science while some of us worship the arts. But I don't care what clothes your idol's wearing, the disease is the heart.
"Or my favorite is those guys who say Jeff, I'm a man because I'm in control. OK, then tell me why can't you stop having sex with your hand while staring at your MacBook Pro."
Bethke also goes after legalism, saying that can be just as much a "counterfeit god" as other things.
"Some of us, we don't worship God but we worship what He said. We got theology in our head, but in our hearts – poor, pitiful, naked and dead," he says.
In the end, Bethke proclaims the Gospel.
"Where we exchange ourselves for God thinking we could be Him, He exchanged Himself for us, absorbing all our sin. I mean God literally put on flesh and do you see how they treated Him? The ultimate war veteran because He was killed for our freedom."
"What are those other things took nails in their wrists?" he poses. "Or how about when's the last time money or sex forgave you? When [did] your boyfriend set you free from all you're enslaved to? See, what else died so that you could be made new? Or when's the last time the world promised satisfaction and actually came through?"
Bethke recently signed a book deal with publisher Thomas Nelson. His first book, Jesus > Religion, is slated for release in fall 2013.