This Could Be the Most Beautiful Version of 'Silent Night' Ever, Sung By a 10-Year-Old! (VIDEO)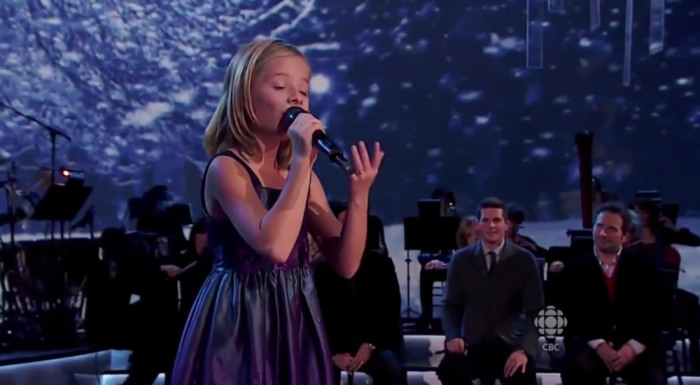 You might want to find a spot to yourself because the aching beauty of this performance will have you in tears.
In 2010, 10-year-old classical prodigy Jackie Evancho joined the Canadian Tenors' Christmas special to sing "Silent Night." The year marked a meteoric rise for Evancho as she placed 2nd in NBC's "America's Got Talent" competition and released her "O Holy Night" EP on Columbia Records. The Christmas album debuted at #2 on the "Billboard 200" chart, making her the top-selling debut artist of 2010, and #1 on the "Billboard Classicals" chart.
On December 10, three days before this performance, "O Holy Night" went platinum. (Oh, and the night before, she sang at the National Christmas Tree Lighting and met President Obama.) In the three years since, Evancho has released several albums, performed around the world, modeled for GUESS Kids and acted in a Robert Redford film.
But let's not get ahead of ourselves. Here are Jackie Evancho and the Canadian Tenors singing "Silent Night."
iPhone/iPad users: Click here to watch the video, and then come back here to SHARE this unforgettable performance.