10 Churches Banned From Holding Worship Services in India: Report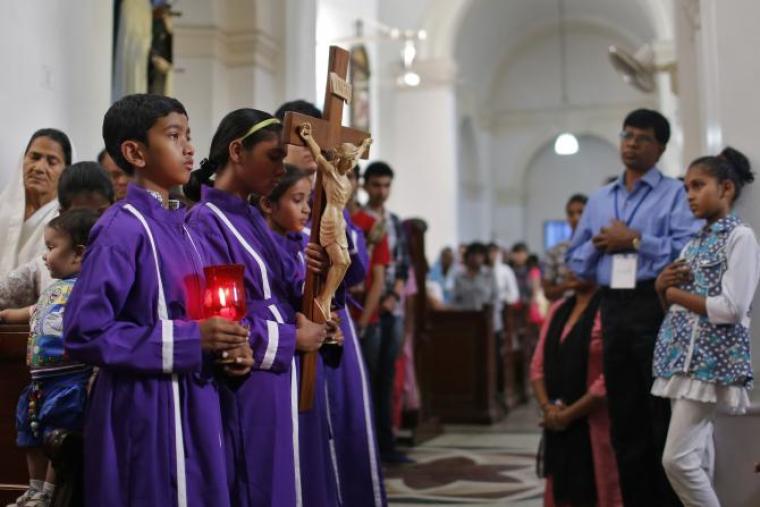 Local authorities in the Indian state of Tamil Nadu have banned 10 churches from holding worship services in the last two months.
Sources have told Morning Star News that thanks to pressure applied by Hindu extremist groups, local government officials have ordered churches in the state's Coimbatore district to stop worshiping unless they are given permission from a government collector's office.
Local Christian leaders, however, are warning that it could take years for Christians to be granted such an approval to worship.
"It is a well-planned conspiracy against the Christian community, as the Hindu extremists know that it is not easy to approach the collector's office for such permissions," Johnson Sathyanathan, the president of the Synod of Pentecostal Churches of Coimbatore, told the persecution media watchdog. "The time to get such approvals can stretch from a year-and-a-half to many more years."
Although just 10 churches have thus far been banned from holding worship, Sathyanathan believes that Hindu extremists plan to target about 20 other churches as well.
"Altogether there are 10 churches that have been directly affected in the last two months," Sathyanathan said. "They are all residents of the area, and people have never had trouble with these churches before. These pastors have been doing ministry for many years now."
According to Sathyanathan, a group of Christian leaders met with the Tamil Nadu's minister of internal affairs last week to address the notices the churches received informing them of the worship ban.
The state official has reportedly called on the Coimbatore deputy superintendent of police and a local lawmaker to investigate the issue and ensure that the Christian community in Coimbatore can continue their worship services.
A government official reportedly told church leaders that at least six of the churches affected by the worship ban were subjects of a complaint from the Hindu nationalist organization Rashtriya Swayamsevak Sangh. RSS is believed to be linked to India's ruling Bharatiya Janata Party.
Meanwhile, one church was the subject of a complaint brought by a new Hindu extremist group called Hanuman Sena, Morning Star News relayed.
Over 500 Christians protested the district sub-collector and the police superintendent and called for the ban against their worship to be lifted on Oct. 11. According to Sathyanathan, the superintendent of police rejected the protesters' demands.
"They said that they can do nothing about it, and why should we create unnecessary trouble, that instead we should go ahead and get legal permission for our churches," the pastor explained. "We had organized a day of silent protest on Oct. 21, but we were denied permission to carry it out, as they said that it was a law-and-order situation."
India ranks as the 15th worst nation in the world when it comes to the persecution of Christians, according to Open Doors USA's 2017 World Watch List.
"Since May 2014, India has been governed by a Bharatiya Janata Party government, led by Prime Minister Narendra Modi. As a result, radical Hinduism, which was already present under the previous government, has increased steadily," Open Doors warned in a fact sheet. "While the level of intolerance continues to increase, Christians are regularly attacked by radical Hindus."