10 Killed, 14-Y-O Girl Raped at Evangelical Presbyterian Christian College in South Sudan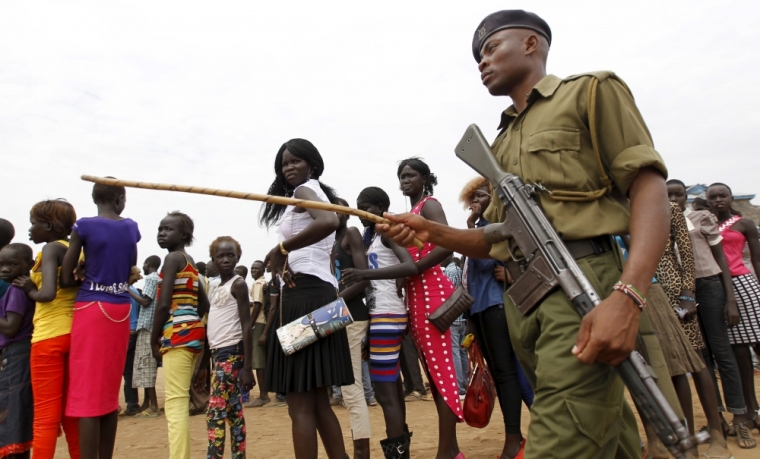 Persecution watchdog group Open Doors reports that at least 10 people have been killed and a 14-year-old girl was raped earlier this week at a Christian college it helped to construct in South Sudan.
Open Doors said Friday that the attack on Emmanuel Christian College in Goli, Yei County, took place on Monday, though details are still coming out.
The victims at the college, which is a training institution Open Doors constructed in partnership with the Sudan Evangelical Presbyterian Church, include three ECC guards and five students who attended the Emmanuel Christian Academy. The two other victims were a father and son who had been seeking refuge in Goli.
The 14-year-old girl who was raped is the daughter of a staff member, who wasn't named. The attack also saw the college's offices, library, classrooms and staff houses vandalized and looted.
It is not year clear who carried out the attack. Witnesses have reportedly placed the blame on the Sudan People's Liberation Army, which is the war-torn nation's military. But Open Doors noted that it's not clear why the soldiers would have attacked the college.
"We call on the international Christian community to rally in prayer around staff at the ECC and the church in South Sudan," urged JP Pretorius, Open Doors' regional director for sub-Saharan Africa.
"We also call on the international community to do whatever it can to help bring an end to the hostilities in South Sudan and on the South Sudan government to take swift action to bring the perpetrators to justice."
South Sudan's civil war, sparked from ethnic divisions and a conflict between forces loyal to the president and vice president, has driven it to the brink of all-out genocide, the United Nations warned last year.
Roman Catholic priests have said that they and other civilians have been targeted by soldiers in burning and looting incidents, such as one in June 2016 in Wau, where two members of the St. Mary Catholic Cathedral choir were killed at the time.
In May 2017, the cathedral was said to be sheltering as many as 16,000 people in its compound.
"It wasn't safe anywhere, but people said that if they were going to be killed, they preferred to be killed in the church because this is the place where Jesus is present. They wanted to die in the church rather than die in their homes," Bernardo said back then.
The U.N.'s humanitarian coordinator for South Sudan, Eugene Owusu, added that relief groups are being obstructed and prevented from helping the people in need.
"I am deeply disappointed that, despite the assurances that we have received and the commitments that have been made, humanitarians are again having to relocate, and civilians again being uprooted, in an area where needs were already high," Owusu said at the time.