100 Evangelical and Catholic US Leaders Insist Christians Have 'Moral Obligation' to Fight Climate Change, Call It Pro-Life Issue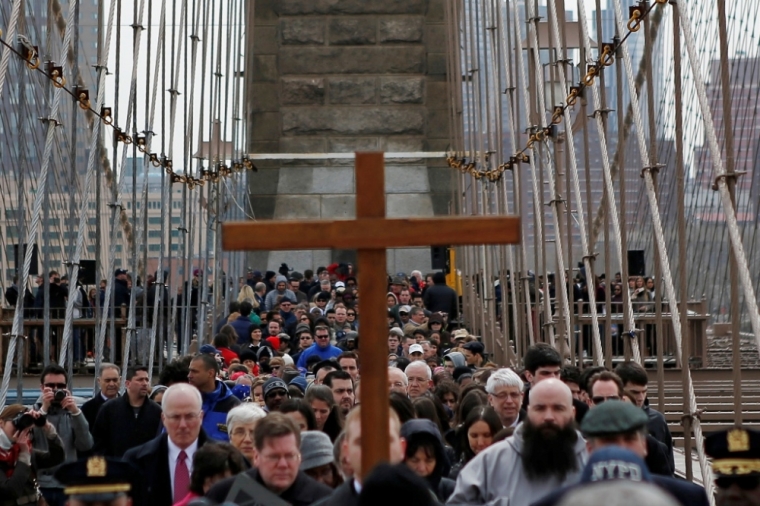 Close to 100 evangelical and Roman Catholic leaders in the U.S. have united in a message calling on Christians to act on their "moral obligation" to fight climate change, which they also called a pro-life issue, following on Pope Francis' environmental encyclical released last week.
"As Catholic and evangelical leaders, we are deeply inspired by Pope Francis' encyclical addressing our shared responsibility to be prudent stewards of creation. Pope Francis has issued a bold call to action, and the clock is ticking on a challenge that requires a collective effort in service of the global common good," the religious leaders said in a full-page advertisement on the back page of Politico.
"As citizens of the most powerful nation in human history, we have a unique responsibility to promote sustainable development, reduce our dependence on fossil fuels and build a thriving culture of life that protects human dignity," they added.
The Christian leaders said that climate change and air pollution are pro-life issues, and noted that toxins and chemicals released into rivers and oceans pose grave risks to pregnant mothers, young children, and elderly people.
"We urge elected officials to reflect on the pope's words and recognize that climate change, poverty and extreme inequality — interconnected issues that can't be understood in isolation — are defining challenges of our day," the statement continues.
"In a spirit of solidarity, we encourage presidential candidates, members of Congress and governors who have raised doubts about the seriousness of climate change to consider the moral dimensions of this issue."
The ad is signed by leaders such as Rev. Mitchell C. Hescox, president and CEO of the Evangelical Environmental Network; Jim Wallis of Sojourners; Protestant theologian Walter Brugemann; Villanova University President Rev. Peter M. Donohue, and others.
Francis releases his 184-page "Laudato Si,'" or "Praise Be to You," encyclical last week, where he tackled several issues concerning the effects climate change has on the world.
The Vatican leader said that treating nature and other living creatures as objects to be used and discarded harms the planet and millions of poor people.
"When nature is viewed solely as a source of profit and gain, this has serious consequences for society," Francis wrote.
"This vision of 'might is right' has engendered immense inequality, injustice and acts of violence against the majority of humanity, since resources end up in the hands of the first comer or the most powerful: the winner takes all. Completely at odds with this model are the ideals of harmony, justice, fraternity and peace as proposed by Jesus."
The encyclical has been hailed by other prominent Evangelicals, such as Saddleback Church pastor Rick Warren, and other Christian leaders.
Scientists have also said that the pope's message could have an "unbelievable" impact on over one billion Catholics worldwide.