12 Principles on Sharing Faith: When Christians Disagreed, It Took Them 5 Years to Produce This List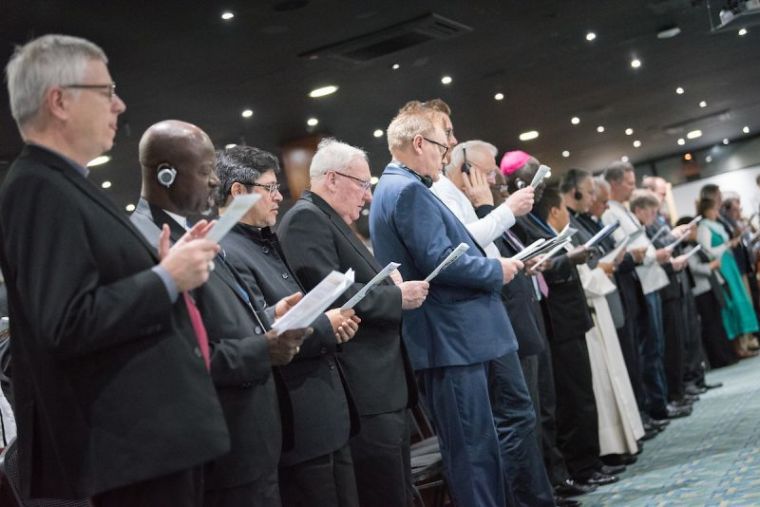 When a large inter-religious group of faith leaders came together years ago to come up with guidance about how believers should conduct themselves when ministering to others in a global context, they realized one major problem — the Christians were unable to agree even among themselves on what the rules should be.
Evangelicals, other Protestants, and Catholics had to sit down and, in an effort that took five years, pin down 12 essential principles they could all agree Christians everywhere should abide by.
Rosalee Velloso Ewell, executive director of the Theological Commission for the World Evangelical Alliance, who was part of the working group that put together the final document, told The Christian Post in a phone interview that the 12 principles are not a top-down approach, and they cannot guarantee that believers who abide by them will never face violence.
Still, she said that the principles are relevant today, at a time when Christian minorities in different parts of the world are rising and facing increased government persecution in the form of anti-conversion laws.
Besides her WEA work, Ewell is also the principal of Redcliffe College in Gloucester in the U.K., which focuses on post-graduate missions training.
She explained to CP that the college, which trains people in different ministries in the areas of leadership, witnessing, and cross-cultural missions, has its offices in the U.K., along with hubs in Australia and New Zealand.
Within the next year or so, it's also looking to expand to Southeast Asia, a region in which several nations have recently passed anti-conversion laws, making it harder for Christians to share their faith.
Ewell noted that all over the world, Christians are facing increased persecution.
"It's a huge challenge for those of us who are not in those contexts to really think deeply and consider what it means to be part of the same body," she said.
Given that major evangelistic groups, such as Compassion International, have been forced out of countries like India due to new anti-conversion laws, Ewell noted that Redcliffe always looks to set up hubs while adapting to each country's laws.
"We don't set up illegal training programs. Everything is done though accredited validation," she explained.
"That doesn't water down the content. It might be that potentially the program would be more difficult to run in parts of the world, but that's a risk that we're willing to take," she insisted.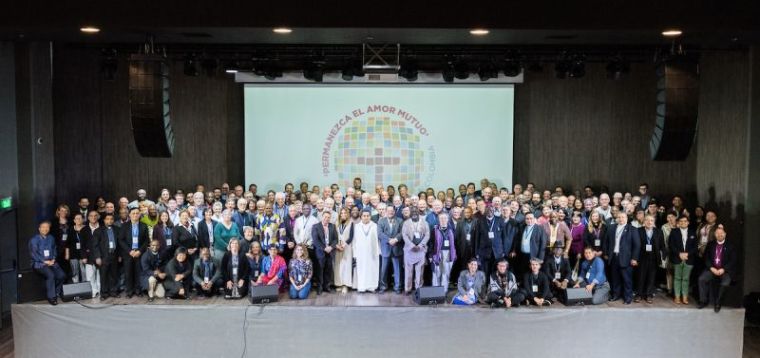 With major challenges facing Christian ministries in Asia and other regions of the world, several years ago an inter-denominational effort led to a document titled "Christian Witness in a Multi-Religious World," which offers important guidelines to believers about how to conduct themselves when sharing their faith.
Ewell, as part of that working group, explained that the effort, at first meant to include several other religions as well, took several years to complete.
It was "quite an interesting process that took five to six years" before its final form was published in 2011, she said.
"In the initial conversations, it was clear that the Christians couldn't even agree between themselves about the ethical standards for mission. The non-Christians said, 'you guys need to go and sort things out for yourselves. You need a kind of common understanding,'" she recalled.
This is what led to representatives from different evangelical groups, including the WEA, along with the Roman Catholic Church to get together over several years before producing the seven-page document.
As the paper explains, it's not meant to be a theological statement, but looks to address practical issues associated with Christian witness.
The Pontifical Council for Interreligious Dialogue, the World Council of Churches, and the WEA agreed on 12 key principles that Christians are called to adhere to when seeking to fulfill Christ's commission.
1. "Acting in God's love."
"Christians believe that God is the source of all love and, accordingly, in their witness they are called to live lives of love and to love their neighbor as themselves (cf. Matthew 22:34-40; John 14:15)," the document declares.
2. Imitating Jesus Christ
"In all aspects of life, and especially in their witness, Christians are called to follow the example and teachings of Jesus Christ, sharing His love, giving glory and honor to God the Father in the power of the Holy Spirit," it says.
3. Christian virtues
"Christians are called to conduct themselves with integrity, charity, compassion and humility, and to overcome all arrogance, condescension and disparagement."
4. Acts of service and justice
"Christians are called to act justly and to love tenderly (cf. Micah 6:8). They are further called to serve others and in so doing to recognize Christ in the least of their sisters and brothers (cf. Matthew 25:45). Acts of service, such as providing education, health care, relief services and acts of justice and advocacy are an integral part of witnessing to the Gospel." 
5. Discernment in ministries of healing.
The document advises believers to exercise discernment when it comes to ministries of healing, "fully respecting human dignity and ensuring that the vulnerability of people and their need for healing are not exploited."
6. Rejection of violence
"Christians are called to reject all forms of violence, even psychological or social, including the abuse of power in their witness."
7. Freedom of religion and belief
Christians are called to "engage in a prophetic witness," denouncing any form of religious oppression.
8. Mutual respect and solidarity
"Christians are called to commit themselves to work with all people in mutual respect, promoting together justice, peace and the common good. Interreligious cooperation is an essential dimension of such commitment."
9. Respect for all people
Believers are called to recognize that the Gospel "both challenges and enriches cultures."
"Even when the Gospel challenges certain aspects of cultures, Christians are called to respect all people. Christians are also called to discern elements in their own cultures that are challenged by the Gospel." 
10. Renouncing false witness  
"Christians are to speak sincerely and respectfully; they are to listen in order to learn about and understand others' beliefs and practices, and are encouraged to acknowledge and appreciate what is true and good in them. Any comment or critical approach should be made in a spirit of mutual respect, making sure not to bear false witness concerning other religions." 
11. Ensuring personal discernment
"Christians are to acknowledge that changing one's religion is a decisive step that must be accompanied by sufficient time for adequate reflection and preparation, through a process ensuring full personal freedom."
12. Building interreligious relationships
Christians are called to build relationships with people of other religions in order to "facilitate deeper mutual understanding, reconciliation and cooperation for the common good."
Ewell highlighted the purpose of the document, saying, "The whole point is for people, church leaders, [and] relief agencies to take the test and think about, 'what are the issues in your context that do damage to the Christian faith?'"
She said that whether true or not, reports that Christian relief organizations offered aid in exchange for conversions in the wake of the 2004 Indian Ocean tsunami "hurt a lot of good work that was going on."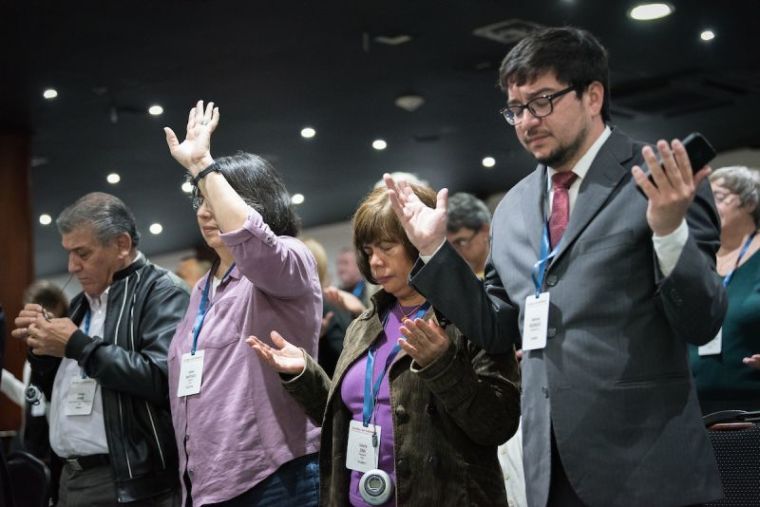 Catholics, Protestants, and evangelicals agreed that they need to come together and establish that "we're not about demanding people convert to Christianity before we give them bottled water," she noted.
"It's about being like Jesus, no matter what the context," she said about the inspiration of the document, "that we not take advantage of vulnerable people, that we not take advantage of the poor or natural disasters, because to do that would go against Christ."
Ewell noted that theological statements such as "Jesus Christ is the only way" were "approached and discussed," but did not make their way into the document.
She explained that the guidance is aimed at encouraging Christians to help the hungry and the poor whether or not the person they are ministering to agrees that Jesus is the only way to God.
"You're still going to give him food. As Christians we give food to the hungry no matter what, it's not about whether the person agrees with Jesus being the only way," she added.
As for how the document is being used around the world, Ewell noted that "there is always room for Christians to learn and grow in discipleship and being Christ-like," and the hope is that believers will use it when considering the challenges their local churches face, such as how to grow their discipleship.
She said it has been adapted in different ways depending on the part of the world. In India, for instance, some churches have spoken out against inequality and the caste system, despite hostile opposition from hardline Hindu groups.
In North America and the Western world, on the other hand, it has been "adapted against consumerism and materialism," which she said were listed as "dangers and obstacles to the faith."
"I think God's spirit is moving in all parts of the world, and ultimately it's the spirit that does the work of conversion, it's not us," she reflected.
Looking ahead at the major challenges and opportunities for Christians in the mission field, the Redcliffe College principal said she is most encouraged by a return to a New Testament-style way of local ministering.
"It seems that all around the world, there are local conversations that are happening. Churches and Christian agencies are more aware of the need to provide space for conversation, for people to meet one another and to develop friendships. There is a greater sense of networks on the ground being formed and [talk of] how those can shape the face of mission and the truthfulness of our witness."
She said that such an approach is "more in line with what we see in the New Testament in the early stages of the Church. How people came together in different ways and were willing to cross boundaries, I see more of that. I think those are good signs — listening to someone else rather than telling them what's right or wrong."
Ewell noted that that is "definitely what we are trying to facilitate here at Redcliffe College as part of the training."
What she finds discouraging though is the continuing "celebrity focus" in the way some churches have grown.
Without naming names, she said that the culture around such "celebrity church leaders" is "unhelpful" both for the church, and for the individual person.
"It leads to the scandals that everybody knows far too well, and also I think it does damage to the body of Christ," she commented.
Still, Ewell said that it is an "exciting time for Christian missions."
"[There are] lots of challenges for sure, but also lots of inspiring stories from different parts of the world. The more we can stand alongside them (believers), the stronger our witness will be."