135 Children Killed, Forced to Carry Out Suicide Bombings for Boko Haram in 2017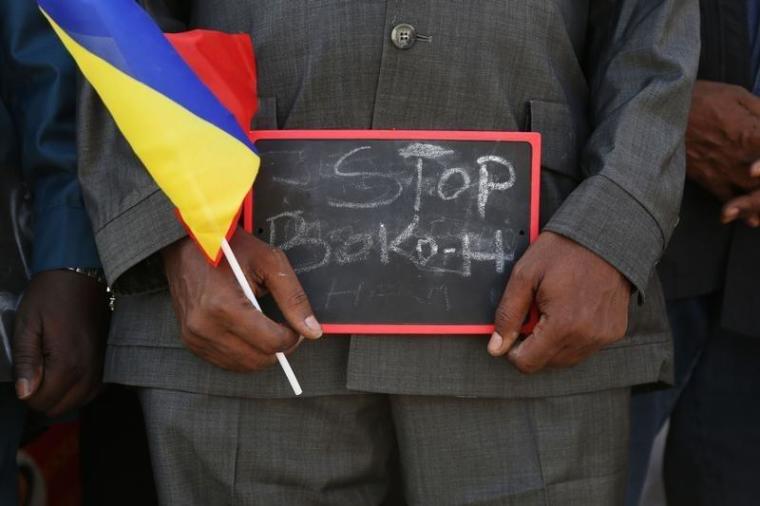 The Boko Haram terror group forced at least 135 children to carry out suicide bombings in northern Nigeria and Cameroon in 2017, almost five times the number in 2016, according to a report by the United Nations Children's Fund.
Parties to conflicts are "blatantly disregarding" international laws that protect children, as "children are being targeted and exposed to attacks and brutal violence in their homes, schools and playgrounds," Manuel Fontaine, UNICEF director of the Emergency Program, said in a statement, mentioning the number of children who were forced to act as suicide bombers.
"In conflicts around the world, children have become front line targets, used as human shields, killed, maimed and recruited to fight. Rape, forced marriage, abduction and enslavement have become standard tactics in conflicts from Iraq, Syria and Yemen, to Nigeria, South Sudan and Myanmar," the U.N. agency said.
In Nigeria, the mass trials of over 6,600 suspects believed to be members of Boko Haram began in October at a military facility in Kainji town.
Close to 20,000 people have been slaughtered in Boko Haram's insurgency in northern Nigeria, which began in 2009. The terror group has slaughtered Christians, Muslims, children, and many other civilians in their war against the government, with a driven mission to eradicate Christianity from the country.
Christian groups have long called for Boko Haram members to be brought to justice.
Laolu Akande, then executive director of the Christian Association of Nigerian-Americans, told The Christian Post following the 2014 Chibok girls kidnapping: "Boko Haram has been kidnapping little girls who are Christians, trying to turn them into sex slaves, trying to convert them by force. Their strategy is to marry the girls and kill the men. So what they have done by kidnapping these female students, it is another demonstration of the impunity with which Boko Haram has been running its terrorist activities.
"We are just totally, completely appalled that the Nigerian federal government continues to show itself totally incompetent to bring these people to justice and to halt these very pernicious, despicable activities."
In August, UNICEF warned there is a large displacement and malnutrition crisis in the northeast, where most of Boko Haram's attacks are taking place. "Northeast Nigeria is one of four countries and regions facing the specter of famine, with up to 450,000 children at risk of severe acute malnutrition this year," the agency said.
"In Somalia, 1,740 cases of child recruitment were reported in the first 10 months of 2017," UNICEF said.
The report also revealed that violence has forced 850,000 children to flee their homes, while more than 200 health centers and 400 schools were attacked in the Kasai region in the Democratic Republic of Congo in 2017.