15-Y-O Boy Dies After Parents Subject Him to 40-Day Fast Seeking God's Blessing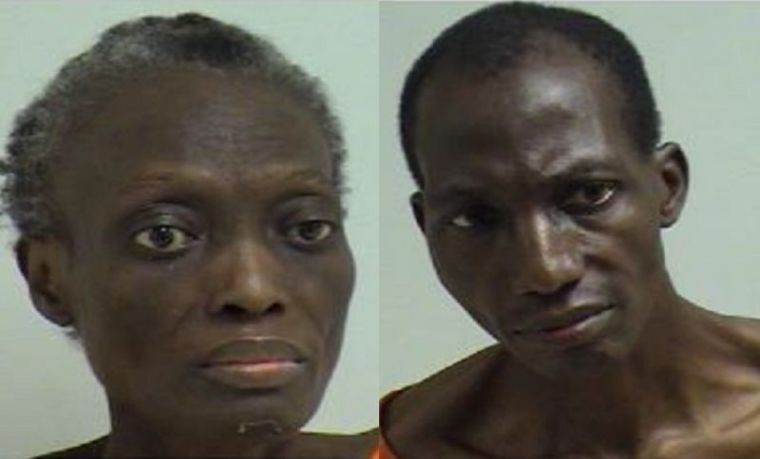 A Wisconsin couple whose 15-year-old son died after they forced him to join a 40-day fast in search of a blessing from God could now spend the next 25 years in prison for their negligence.
The Reedsburg Police Department in Wisconsin said in a statement Monday that Kehinde S. Omosebi, 49, walked into the department at about 4 p.m. Sunday to report the death of his son, Ayanfe O. Omosebi.
When police got to the family home, which was padlocked from the inside, they found Ayanfe's emaciated corpse. His 11-year-old brother who was also emaciated was found alive along with his mother Titilayno A. Omosebi, 48.
A criminal complaint cited by WMTV said the couple's home had no food inside and only had one bedroom with a bed and another room with four metal chairs placed in a square form.
Kehinde Omosebi told police the family started a 40-day fast on July 19, only drinking water so they could get blessings from God to move to Atlanta. He told police he was a minister affiliated with the Cornerstone Reformation Ministries.
Sonny Hyde, pastor of the Cornerstone Ministry Baptist Church in Reedsburg, told the Wisconsin State Journal that the family was not affiliated with his church, and that he had never heard of Cornerstone Reformation Ministries in the community.
"We're certainly praying for the other child," he said.
Reedsburg Police Chief Tim Becker said while he was aware of religious fasting, he had never heard of a fast that long.
"I am not aware of a fast that long. I am aware of religious fasting but not familiar with kids doing it and doing it to a point where your health is compromised," he said,
Authorities say the deceased teenager wrote a letter to "Lawyers of Sauk County Circuit Court" complaining about the hunger he experienced during the fast and expressed fears about his eventual death.
"The hunger is too much. Please help me now so I may eat," the teenager wrote in the letter. "I can't continue in such a life with no food ... If I don't get food now I'll probably die of hunger."
The criminal complaint said the mother and children were found clenching religious material.
"It doesn't really matter the size of the city you are, it's a terrible thing when a child loses their life under these types of circumstances involving the people he trusts the most," Becker said.
Kehinde Omosebi told authorities Ayanfe had died on Friday. His wife and 11-year old son were taken to Reedsburg Area Medical Center for treatment but Titilayno refused treatment citing religious restrictions. The 11-year old was taken into protective custody.
The couple have since been charged with Neglecting a Child Causing Death and Neglecting a Child Causing Great Bodily Harm.
Doug Knuth, who lived next door to the Omosebi family for about eight months, said he does not recall ever seeing them. Reports say they were behind on rent payments.