20,000 People Flock to San Diego Megachurch's 'Toys for Joy' Festival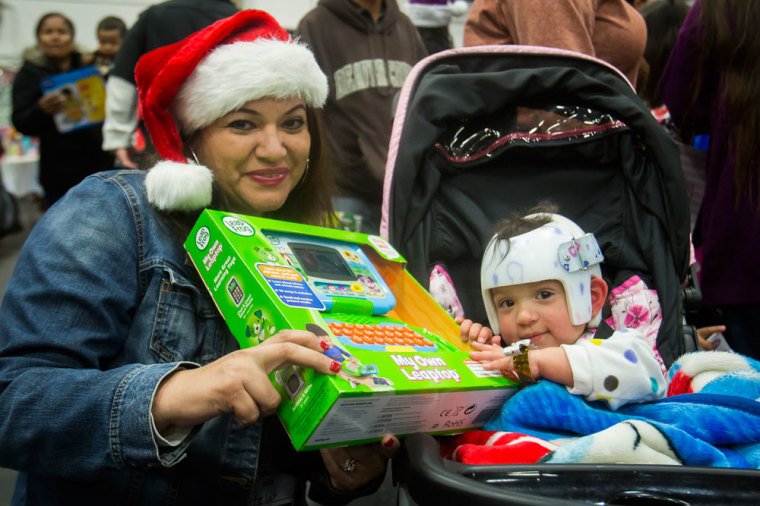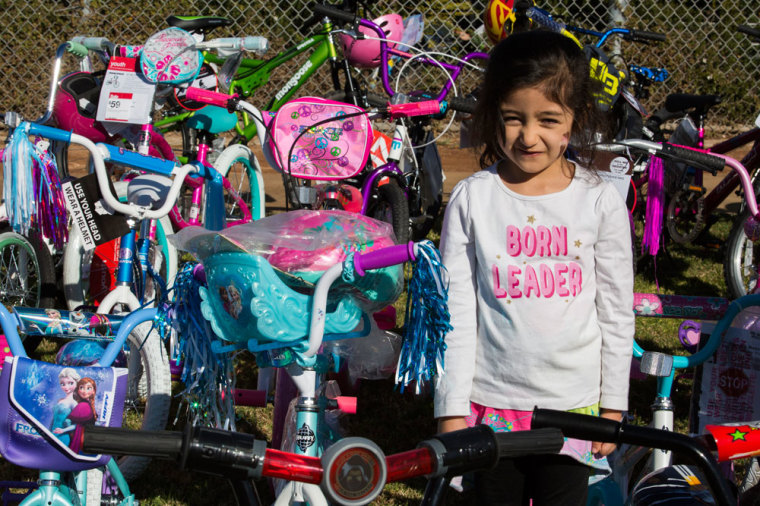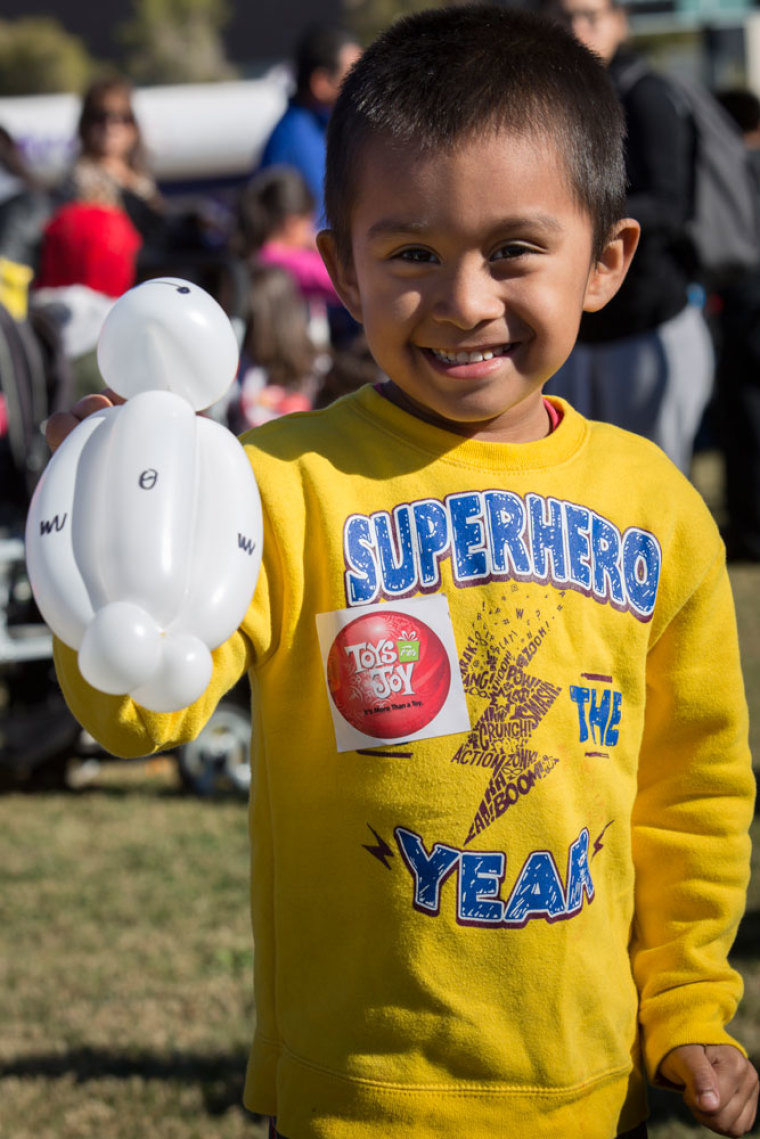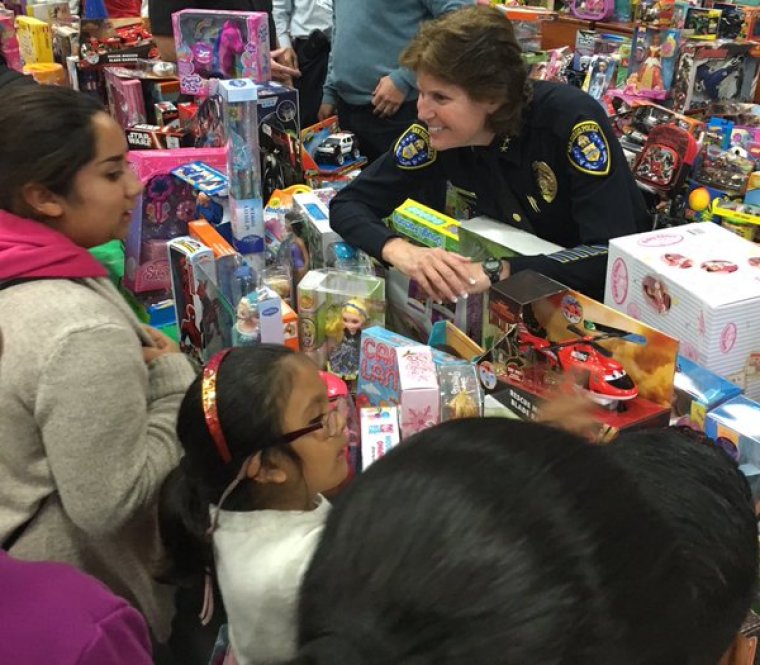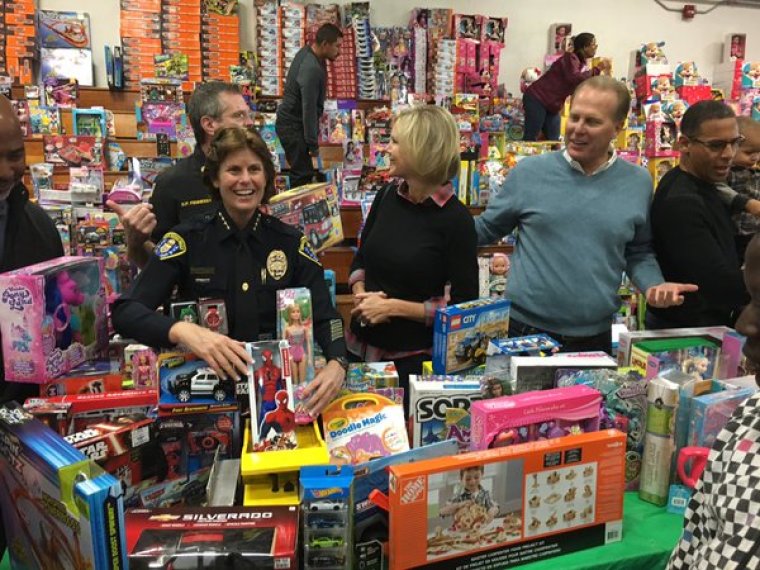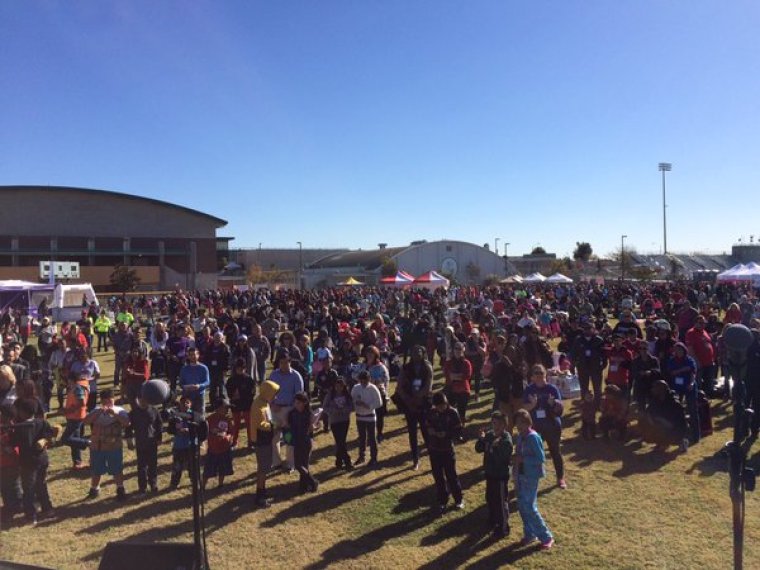 View Photos
A San Diego megachurch this past Saturday gave away nearly 23,000 toys to underserved children in the Southern California city where 2014 data from the U.S. Census Bureau reports that more than 1 in 5 children live in poverty.
In its 19th year, the annual Toys for Joy Christmas event, organized by The Rock Church, gave away toys to some 20,000 locals who came to one of its four event locations: San Marcos High School, El Cajon Valley High School, Lincoln High School and Southwest High School, Mei Ling Nazar, public relations director at The Rock Church, told The Christian Post. The fun-filled event not only catered to kids, but to the whole family. Adults and children were able to enjoy lunch together, as well as receive clothing, groceries, haircuts, manicures and listen to live entertainment.
Founded by Miles McPherson, senior pastor of The Rock Church, Toys for Joy aims to positively impact the lives of San Diego-area children and families in an event that ministers to physical, emotional and spiritual needs. The Rock Church partners with other local churches, schools, community organizations and businesses to make the annual event possible.
Toys were donated by individuals, groups and businesses — some provided cash donations, while others offer new, unwrapped toys during a collection process that hits full swing in September.
More than 4,000 volunteers from multiple area churches served in this year's event. Toys for Joy has become so popular that locals are known to line up by 5 p.m. the day before, sometimes braving wind and rain, in order to make sure their kids get toys this Christmas.
The annual gathering has received praise from local officials, including San Diego Police Chief Shelley Zimmerman, who previously said, "This is what San Diego is all about. It doesn't matter where you live, it's everybody coming together just helping each other… so families can have a Christmas."
Following this year's event, Pastor McPherson took to Twitter to thank those who took the time to volunteer. He also tweeted a photo of him giving out toys with the message, "San Diego city leaders passing out toys and loving people at Lincoln High!"
With more than 12,000 people in weekly attendance, The Rock Church is known for its community service. In 2009, The Rock Church donated 615,956 hours of community service to the City of San Diego, which was estimated to be equivalent to $9.6 million.
Pastor McPherson is the author of several books including: Do Something: Make Your Life Count, God in the Mirror: Discovering Who You Were Created to Be, and Bad to the Bone: Fifteen Young Bible Heroes Who Lived Radical Lives for God. The church is one of the largest and fastest growing in the San Diego area.