2017 NBA All-Star Game Moved Out of Charlotte Over North Carolina's 'Anti-LGBT' Law; Schedule, New Venue and What You Need to Know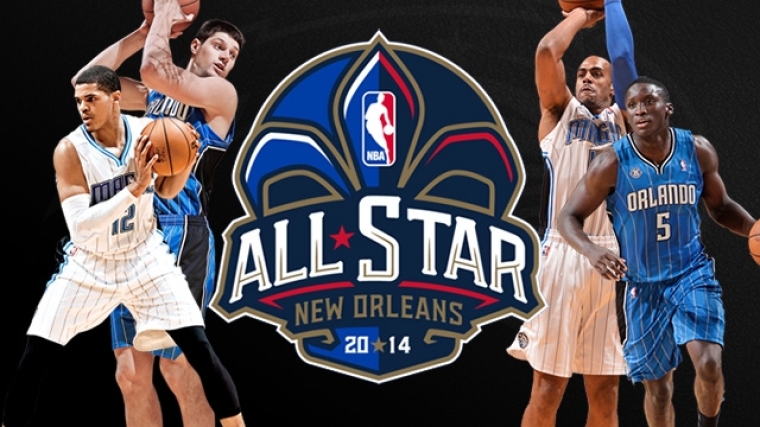 The National Basketball Association (NBA) has pulled out the February 2017 All-Star Game in Charlotte because of South Carolina's Public Facilities Privacy & Security Act, otherwise known as House Bill 2 (HB2). Enacted last March, the controversial bathroom law has been receiving protests for allegedly discriminating the lesbian, gay, bisexual and transgender (LGBT) community in the state.
NBA Explains Decision to Cancel 2017 All-Star Game in Charlotte
NBA said in a statement that the decision to pull out the 2017 All-Star Game from Charlotte was guided by the league's longstanding core values. "These include not only diversity, inclusion, fairness and respect for others but also the willingness to listen and consider opposing points of view," the league stated.
NBA revealed that after North Carolina Governor Pat McCrory signed HB2 last March, the league and the Charlotte Hornets have worked persistently to persuade state officials to change the law and come up with better results. Because the time had run out, the league decided to move out the 2017 All-Star Game from Charlotte with the hope of rescheduling it in 2019.
NBA pointed out that the week-long All-Star events and activities are a global celebration of basketball that aims to unite all members of the NBA community. The league believed that the celebration cannot be successfully held in Charlotte because of the disparity that HB2 has created.
"There was an exhaustive effort from all parties to keep the event in Charlotte, and we are disappointed we were unable to do so," the Charlotte Hornets told CNN.
McCrory Lambasted NBA's Decision

After NBA's announcement, McCrory released a blistering statement castigating "the sports and entertainment elite," among others, for misinterpreting North Carolina's law and maligning the people of the state for several months now. "Left-wing special interest groups have no moral authority to try and intimidate the large majority of American parents who agree in common-sense bathroom and shower privacy for our children," the governor stated.
ESPN also reports that Charlotte Mayor Jennifer Roberts has also expressed her disappointments about NBA's decision. Roberts said that the All-Star weekend would have been a great opportunity for North Carolina's commercial hub to showcase what it got. She also emphasized that Charlotte is committed to equal rights and inclusion, and will keep on promoting the said values.
Prospect Hosts for The 2017 All-Star Game
NBA will reveal the new venue and schedule of activities for next year's All-Star Game in the coming days. But sources of ESPN disclosed that among the top choices to host the event are New Orleans, Chicago, New York and Brooklyn. These NBA cities are under states known for protecting the LGBT community.