3 Arrested in Michigan for Performing Genital Mutilation on 6-Y-O-Girls
3 Arrested in Michigan for Performing Genital Mutilation on 6-Y-O-Girls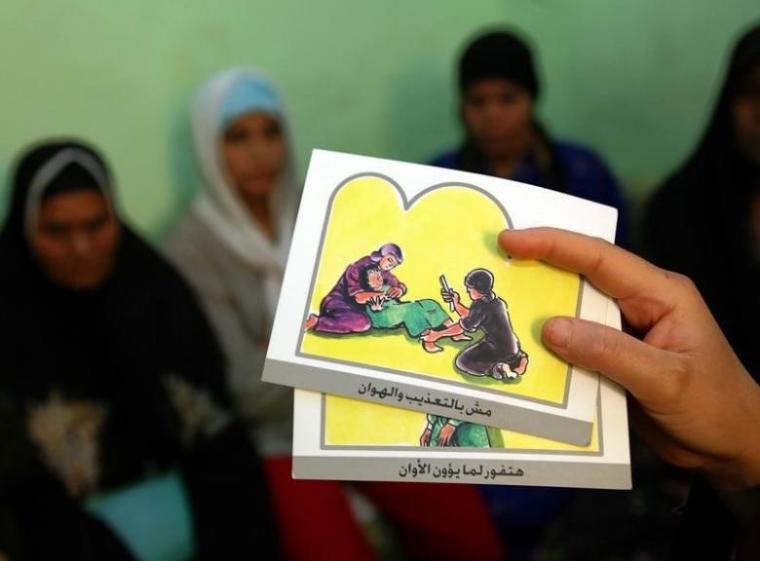 In the first case brought to the Department of Justice under a federal law that criminalizes female genital mutilation, three people have been arrested and charged with performing the procedure on girls between 6 and 8 years old in Michigan, according to reports.
Dr. Fakhruddin Attar, 53, and his wife, Farida Attar, 50, have been accused of allowing Dr. Jumana Nagarwala to perform FGM procedures, which involves cutting off a piece of a young girl's flesh, at the couple's medical clinic in Livonia, according to ClickOnDetroit.com, which said Farida Attar was also accused of helping Nagarwala with the procedures.
This is the first prosecution under 18 U.S.C. 116, which criminalizes FGM.
"According to the complaint, despite her oath to care for her patients, Dr. Nagarwala is alleged to have performed horrifying acts of brutality on the most vulnerable victims," acting assistant Attorney General Blanco said in a statement. "The Department of Justice is committed to stopping female genital mutilation in this country, and will use the full power of the law to ensure that no girls suffer such physical and emotional abuse."
The girls were told it was a "'special' girls trip," according to court documents, NPR reported earlier. The first victim was told the procedure was meant "to get the germs out" of her. A medical examination performed under a search warrant found that her "labia minora has been altered or removed, and her clitoral hood is also abnormal in appearance."
A hadith of the collection by the Islamic prophet Muhammad's wife, Aisha, says, "A bath becomes obligatory if one sleeps with your wife and the circumcised parts touch each other," which some Muslim clerics see as a scriptural basis for FGM. The objective is to reduce a woman's libido and discourage illicit" sexual intercourse. It is carried out on young girls some time between infancy and age 15.
The World Health Organization says the procedure involves removing and damaging healthy and normal female genital tissue, and interferes with the natural functions of girls' and women's bodies.
The WHO also warns that FGM can lead to immediate complications including severe pain, shock, bleeding, tetanus or bacterial infection, urine retention, open sores in the genital region and injury to nearby genital tissue. Its long-term consequences include recurrent bladder and urinary tract infections, cysts, infertility, childbirth complications and newborn deaths.
In 1993 the Vienna World Conference on Human Rights classified the practice as a form of violence against women.
"The practice has no place in modern society and those who perform FGM on minors will be held accountable under federal law," Acting U.S. Attorney Daniel Lemisch said in the DOJ statement.
"The FBI, along with its law enforcement partners, are committed to doing whatever necessary to bring an end to this barbaric practice and to ensure no additional children fall victim to this procedure," said Special Agent in Charge David Gelios in the same statement.
There are reports of FGM being practiced also in the U.K., where FGM "parties" are becoming problematic, with midwives from Africa being flown in to perform the procedure, according to the Black Health Initiative, an England-based charity.
The U.K.'s National Health Service has warned that at least 8,000 women from across England have been identified as FGM victims, a crime which carries a prison sentence of up to 14 years in that country.
Reuters reported that a 2014 study estimated that as many as 200,000 women and girls in England and Wales have either undergone FGM, or have been at risk of being victimized.
In Africa and Asia, FGM most often affects communities in Islamic-dominated countries, though has been condemned by some Muslim leaders.